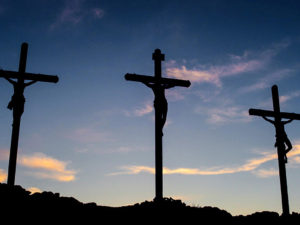 What do you say when friends lose a baby? Tomorrow I take a memorial service for the son who arrived too soon. The experience of preparing what to say has prompted deeper thinking and searching. Here I share a few thoughts that may connect for those with similar circumstances. But even if you've not had this harrowing experience, you'll doubtless know someone who has – or you will.
1. A Death in the Family
This is not a 'miscarriage' nor a foetus. It is an personal tragedy. A death of a loved one. Our friends have lost their eagerly anticipated son. We do well to remember this and talk about 'him', not 'it'.
2. We Don't Know Why
Well-meaning people can be the most cruel. Offering our opinion as to why this happened is unhelpful – and actually dishonest. We don't know why God causes or allows things any more that Job. Let's be humble. "The secret things belong to the Lord our God." (Deuteronomy 29:29 NIV11)
3. We Can Trust God
We may not know why God allows pain, but we know he has experienced it himself, "Jesus cried out in a loud voice, "Eloi, Eloi, lema sabachthani?" (which means "My God, my God, why have you forsaken me?")." (Mark 15:34 NIV11). If he knows our pain he will make sense of it at some point – just not maybe while we are on this earth.
4. Give God the Future
We are not the judges of what happens to those who die young. God knows how to judge correctly, "Will not the Judge of all the earth do right?"" (Genesis 18:25 NIV11). Let's leave such matters to him and look to a better future. When David lost his son he said, "I will go to him, but he will not return to me."" (2 Samuel 12:23 NIV11)
5. Look to God for Peace
My friends sent me two beautiful scriptures. Here is the first, "Peace I leave with you; my peace I give you. I do not give to you as the world gives. Do not let your hearts be troubled and do not be afraid." (John 14:27 NIV11). Peace is possible with the presence of Jesus. This is not a peace of forgetfulness, but a peace that embraces reality, yet retains hope.
Conclusion
And we also need strength. Where to find strength in such stressed moments? "I pray that out of his glorious riches he may strengthen you with power through his Spirit in your inner being, so that Christ may dwell in your hearts through faith. And I pray that you, being rooted and established in love, may have power, together with all the Lord's holy people, to grasp how wide and long and high and deep is the love of Christ, and to know this love that surpasses knowledge—that you may be filled to the measure of all the fullness of God. Now to him who is able to do immeasurably more than all we ask or imagine, according to his power that is at work within us, to him be glory in the church and in Christ Jesus throughout all generations, for ever and ever! Amen." (Ephesians 3:16–21 NIV11)
God provides a strength beyond human capacity, just as he offers compassion of divine quality, "Praise be to the God and Father of our Lord Jesus Christ, the Father of compassion and the God of all comfort, who comforts us in all our troubles, so that we can comfort those in any trouble with the comfort we ourselves receive from God. For just as we share abundantly in the sufferings of Christ, so also our comfort abounds through Christ" (2 Corinthians 1:3–5 NIV11)
My friends have conducted themselves with spiritual integrity and human honesty. I admire them greatly. I hope that those of us present tomorrow at the memorial service will be what they need us to be. I know God will be what we need Him to be.
Malcolm Cox
Footnote
I'm indebted to the book, "The Hardest Sermons You'll Ever Have to Preach." contributors: Tim Keller, John Piper, Michael Horton, Jerram Barrs, Dan Doriani, Robert S. Rayburn, Mike Khandjian, Wilson Benton, Bob Flayhart, Jack Collins, George Robertson, Bryan Chapell