Quiet Time Coaching Episode 245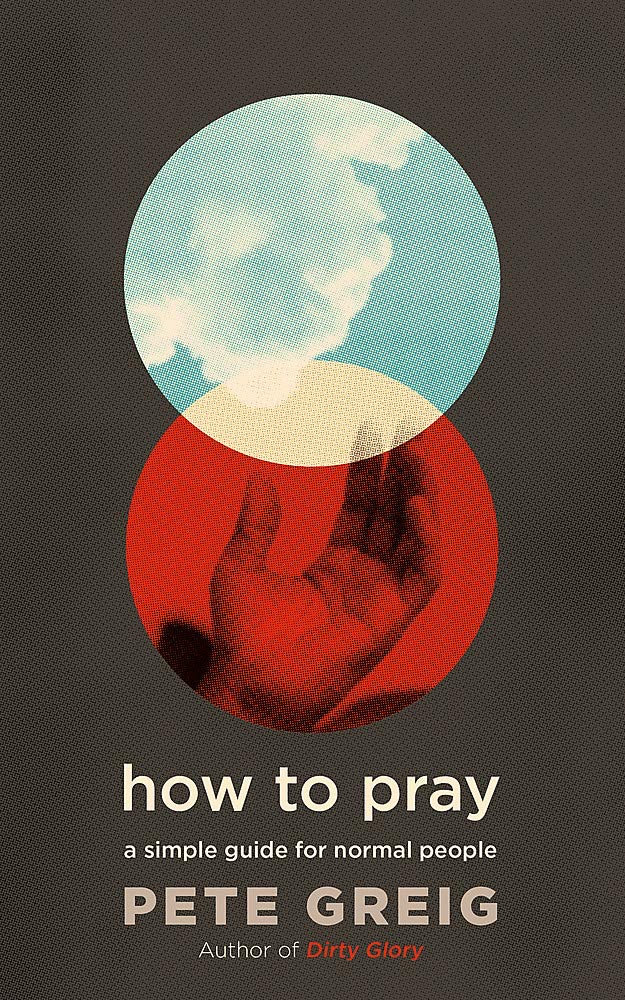 I am in my third year of participating in the Renovare book club. The first book in this season's set of four is "How to pray" by Pete Greig.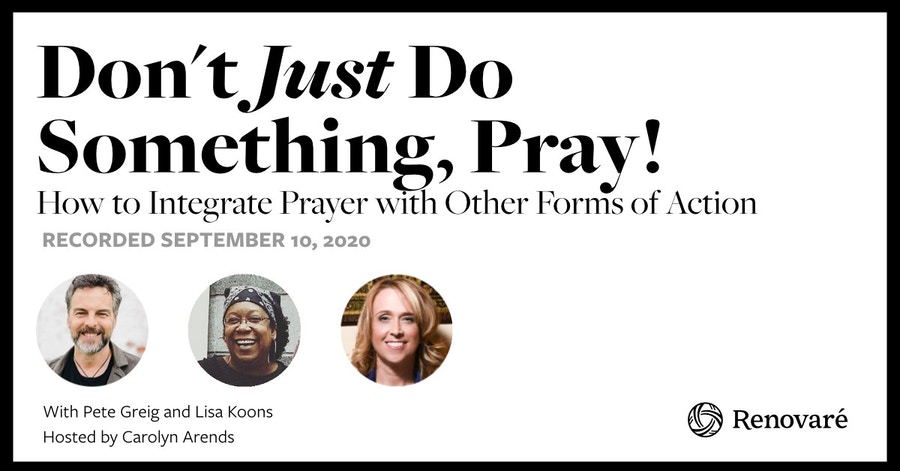 Quiet time coaching episodes will focus on his book for the next few weeks. You don't need to read it to benefit from these recordings, but you might like to get hold of a copy for yourself. I'm halfway through the book and can thoroughly recommend it. A full review of the book will come at a later date in "What we are reading".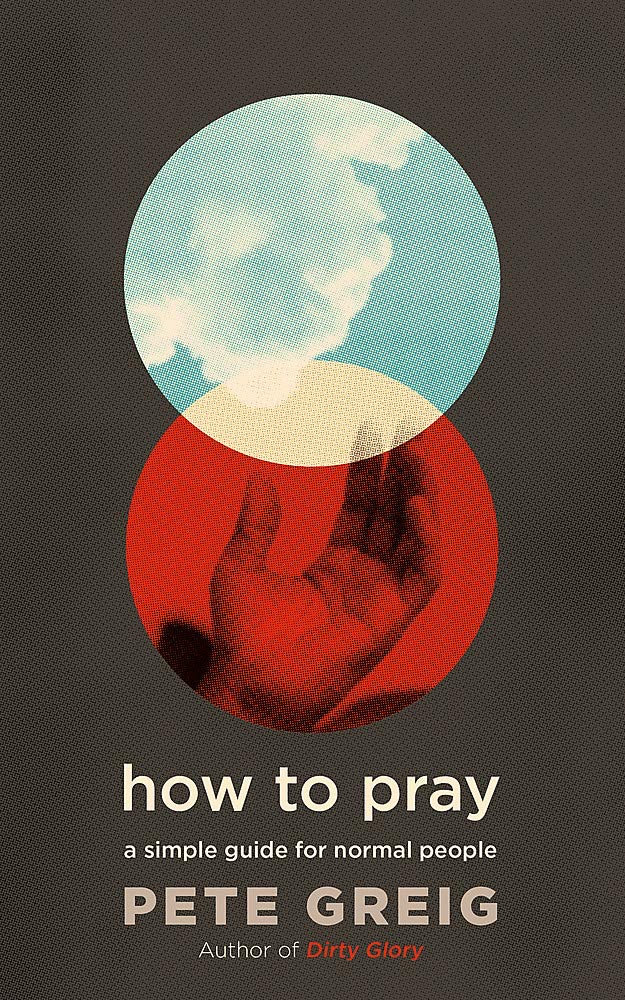 I am hosting an online discussion group for some of the members of the bookclub. We met for the first time on Monday. Five people from Canada, Italy, Scotland and England. We had a wonderful discussion. A first question, after introductions and prayer was this, "What are your best hopes from reading this book?"
My sharing centred on the hope to grow in my ability to discern the presence of God with me throughout my day. In other words, to be in listening mode. Let's explore this idea today.
—
1. Jesus expects us to listen
"A real relationship with God means walking with him daily, like Adam and Eve in the Garden of Eden. It means talking with him intimately, like Moses with whom 'The Lord would speak … face to face, as one speaks to a friend.' And it means listening attentively to his voice because, as Jesus said, 'My sheep listen to my voice; I know them, and they follow me.'" Greig, Pete. How to Pray: A Simple Guide for Normal People (p. 23). John Murray Press. Kindle Edition.
Jesus only asks what is possible. If he expects us to listen to his voice, it must be possible. In fact, it must be wonderful! This thought gives me comfort as I feel inadequate, and struggle to grow. Jesus expects us to be able to listen to his voice.
—
2. Mentors help us learn how to listen
An associated thought came to me today from today's episode of the "Lectio 365" devotional app. The author referenced the experiences of Samuel and Eli.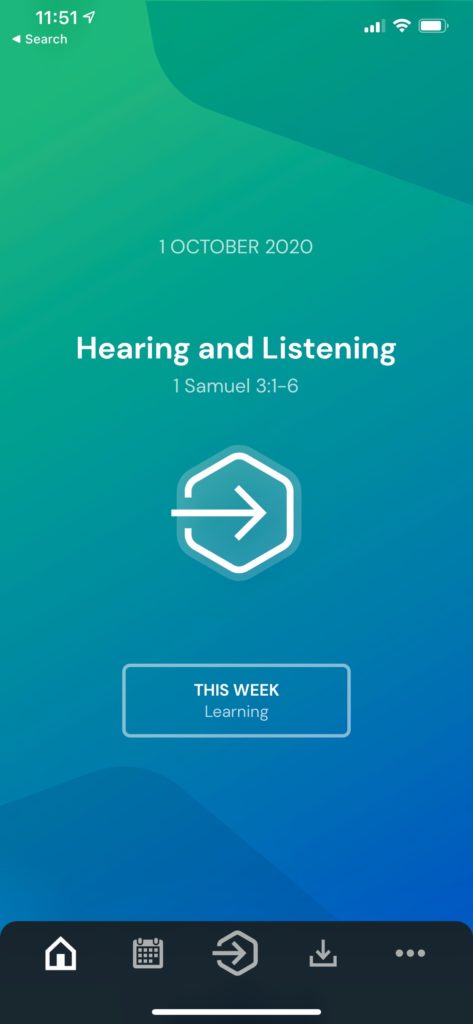 "A third time the LORD called, "Samuel!" And Samuel got up and went to Eli and said, "Here I am; you called me." Then Eli realized that the LORD was calling the boy. So Eli told Samuel, "Go and lie down, and if he calls you, say, 'Speak, LORD, for your servant is listening.' " So Samuel went and lay down in his place." (1 Samuel 3:8–9 NIV11)
The writer made the point that "Samuel didn't understand that what he was hearing was the voice of God. He needed Eli to teach him how to listen." The Lectio 365 devotional for today.
Do you have a friend who can help you identify the times God is speaking to you. Is there someone you can trust to train you to listen to the LORD?
—
3. Listening is uncomfortable

As I prayed about this idea this morning, it came to me that I might not want God to speak to me. In the book club discussion on Monday I mentioned that the challenge with God speaking to us is that he inevitably messes with our lives. In a good way, of course, for his glory, for the kingdom and for our benefit – but messy nonetheless. It reminded me of this passage:
"Then a voice told him, "Get up, Peter. Kill and eat." "Surely not, Lord!" Peter replied. "I have never eaten anything impure or unclean."" (Acts 10:13–14 NIV11)
Peter was taken in a completely unexpected and uncomfortable direction by God after listening to him. In the end this was for the benefit of everybody, but it was not what he was expecting when he went up on that roof to pray. As I prayed about listening this morning, I came to the realisation that this part of me that is afraid to listen. What if God messes with my life as a result? So what did I do?
I prayed to want to listen.
---
Conclusion

A suggested prayer from the Lectio 365 devotional: "God, I ask you to help me to listen carefully today. And in doing so, help me to hear you."
Questions for discussion:
– What stands out to you about listening to God?
– How might your prayer life grow if you could learn how to listen to God better?
Suggestion: Pray to want to listen.
—
Please add your comments on this week's topic. We learn best when we learn in community.
Do you have a question about teaching the Bible? Is it theological, technical, practical? Send me your questions or suggestions. Here's the email: [malcolm@malcolmcox.org].
If you'd like a copy of my free eBook on spiritual disciplines, "How God grows His people", sign up at my website: http://[www.malcolmcox.org].
Please pass the link on, subscribe, leave a review.
"Worship the LORD with gladness; come before him with joyful songs." (Psalms 100:2 NIV11)
God bless, Malcolm
PS: You might also be interested in my book: ["An elephant's swimming pool"], a devotional look at the Gospel of John