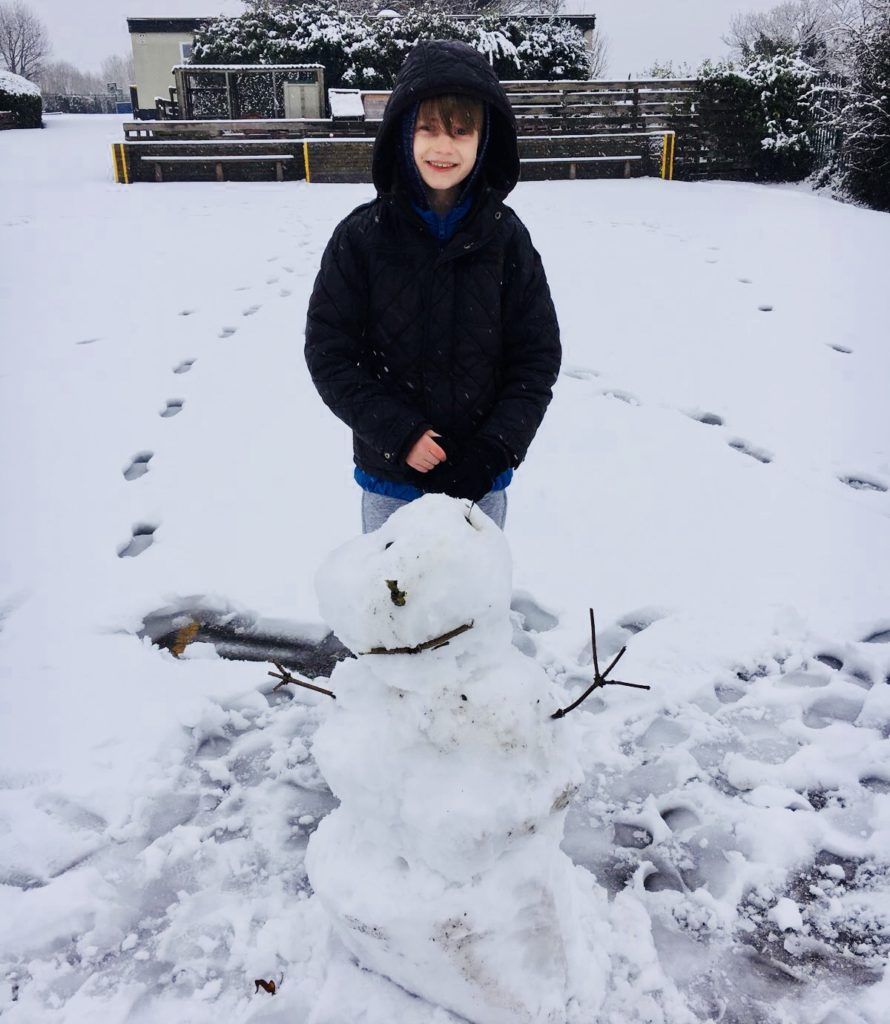 Locations: Watford and Lower Earley – in theory
Special Occasion: Lower Earley Carol Service
Heavy snowfall meant I never made it to my second service. Traffic ground to a standstill between Watford and the M4. The Carol service in Lower Earley went ahead without me.
I was bringing the laptop, and all printed materials. Luckily I was able to stop and send the order of service and song sheets via WhatsApp. The worship team accessed the song lyrics via their phones and iPads. The PPt was emailed over.
I was so impressed with the attitude of the worship team. No complaining, just a desire to make the service the best it could be, and make sure God was glorified. The lesson of the day for me was how grateful I am that the service did not depend on me. Others were willing and able to step in.
Question to you if you are the worship team leader: Could you miss church and be confident the worship would be God-honouring and encouraging?
We must plan for redundancy.
The service in Lower Earley was videoed. Some of the singing and the nativity play are below…..
Speakers
The snow also frustrated many from attending our service in Watford. Around half made it to the venue, and we were blessed to have some extras who live near us but were not able to travel to their normal places of worship. The snow brought us blessings as well as challenges! 
We adopted a more informal format as a result of the conditions.  The sermon on Luke 24 was conducted more as a discussion than a 'lesson'. Small group work surfaced interesting insights as to the experiences of the people encountering the risen Jesus. Our theme was, "Jesus Turns Confusion to Joy".
Here's my summary to the session, as well as two years of preaching through Luke:
---
We end Luke's gospel with the disciples worshipping Jesus.
He has taken them from curiosity to confusion and, finally, to clarity.
They started out thinking he was a military Messiah, and ended up discovering he was a suffering Messiah.
At the beginning they wondered what was in it for them, but at the end they realised the message was for the world.
They thought Jesus was a King come to establish Israel's dominance over the nations, but found out he was establishing a bridgehead of the kingdom of heaven.
Luke's gospel is full of shocks, surprises and revelations.
At the conclusion to this two years in Luke, what has helped you the most?
Take some time to review your thoughts and write down a summary of the main things you learned.
---
Music Worship
I'm a traditionalist when it comes to carols and their harmonies. However, I must admit liking this version below. I don't know who put it together, but I suspect it may have been Tidu Mankoo. It'll be messy if done with the tradional harmonies. But if the congegation sing the tune in unison, then this works very well. We did this version in Watford on Sunday.
GOD REST YE MERRY GENTLEMEN Dm
Other Thoughts
Last week I said we'd do the following:
Watford: Deliver an interactive sermon on Luke 24, and do it all in 30 minutes or less. Done
Lower Earley: We're singing carols. Some are long with many verses. Create variety in the carols so that they don't drag. – I was not there!
Sunday we'll do the following:
Watford: It's our "pop-up" Nativity service. I'm going to do a communion with a difference.
Bracknell: It's the carol service. The best thing I can do is to be calm! That's my prayer.
Please comment on what you're doing with your services. What are you trying that's working? What is God teaching you?
Share reflections with us so we can grow and please God.
You can leave a comment below.
God bless,
Malcolm