Quiet Time Coaching Episode 258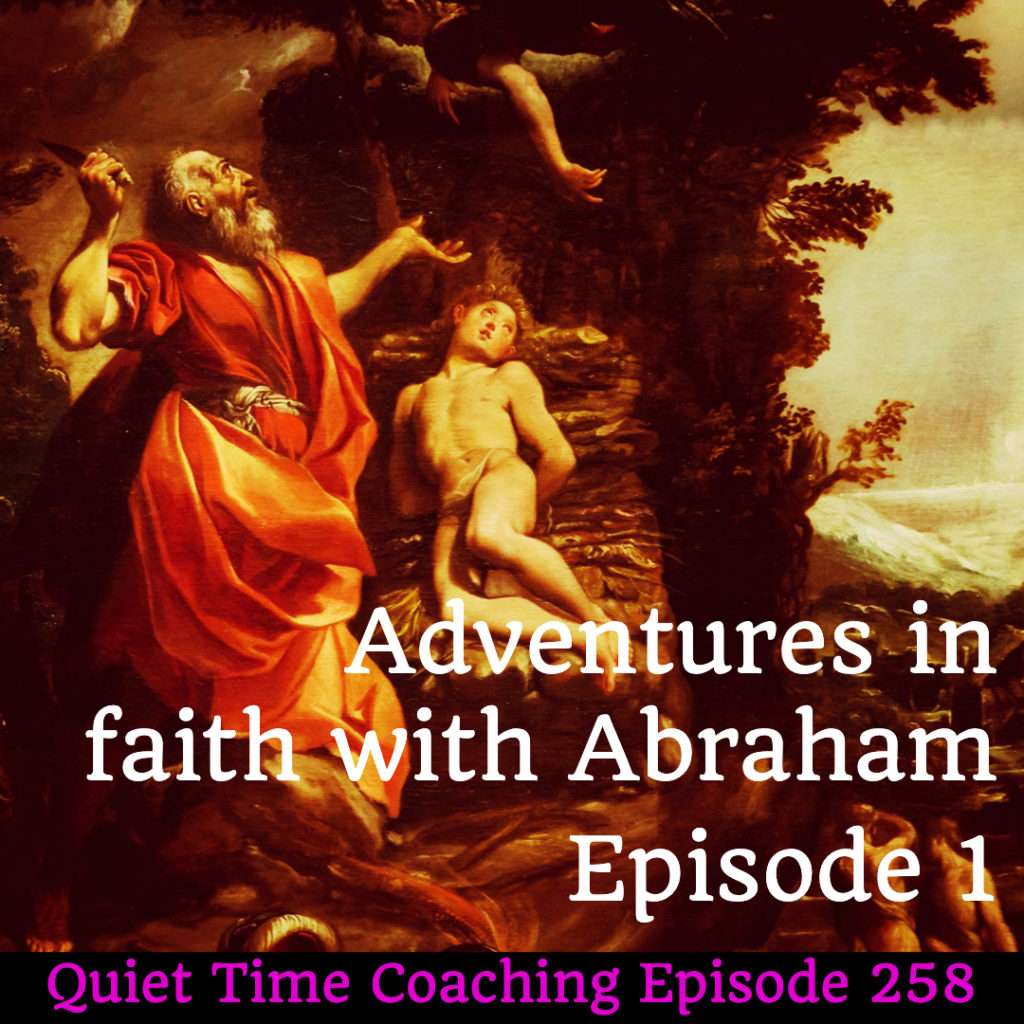 Would you like to learn more about faith? You've come to the right person. No, not me, Abraham. I'm Malcolm Cox and this is a daily devotional podcast called "Adventures in faith with Abraham".
"… went, even though he did not know where he was going." (Hebrews 11:8 NIV11)
Join me as we step out on a faith adventure with Abraham.
---
Episode 1
How important is Abraham to you? He is mentioned by name 317 times in 286 verses of the Bible. More than most.
On a visit to India I was requested to preach. When I asked what to preach on I was told "Abraham". "No problem", I said, "but why Abraham?" The reply surprised me, "Because many Indian Christians have never heard of him."
On reflection, it made sense. So many come from a Hindu background and have never read the Bible. And of course, as was pointed out to me, we don't have to know about Abraham to become a Christian. I preached on Abraham that visit, and I hope I left a good impression of this amazing man of faith.
Whilst it's not necessary to know about Abraham to become a Christian, I would suggest it is necessary to know about him to fully grow into all that we can become as Christians.
---
Matthew includes Abraham in his genealogy of Jesus:
"This is the genealogy of Jesus the Messiah the son of David, the son of Abraham:" (Matthew 1:1 NIV11)
Luke records the prayer-song of Mary:
"He has helped his servant Israel, remembering to be merciful to Abraham and his descendants forever, just as he promised our ancestors."" (Luke 1:54–55 NIV11)
Mark references Jesus mentioning Abraham in his debates with the Sadducees:
"Have you not read in the Book of Moses, in the account of the burning bush, how God said to him, 'I am the God of Abraham, the God of Isaac, and the God of Jacob'?" (Mark 12:26 NIV11)
John captures a significant moment in the ministry of Jesus when he mentions Abraham 10 times in a few verses: John 8:33-58.
If Jesus thought Abraham was important, shouldn't we? And we've not even touched on the preaching in Acts, the epistles of Paul and Peter, the letter to the Hebrews and others. We will get to those in the series.
---
So, a simple question for today.
Will you commit to taking Abraham seriously? More seriously than ever before? Pray and ask God to help you.
That's my commitment to you in this podcast series, and I hope you will join me.
---
If you have any questions or feedback please contact me: malcolm@malcolmcox.org.
"He is the father of us all." (Romans 4:16 NIV11) Let's allow him to be the father of Faith to you and me.
Many thanks for listening today. See you tomorrow as we continue our adventure of faith with Abraham.
Take care and God bless, Malcolm