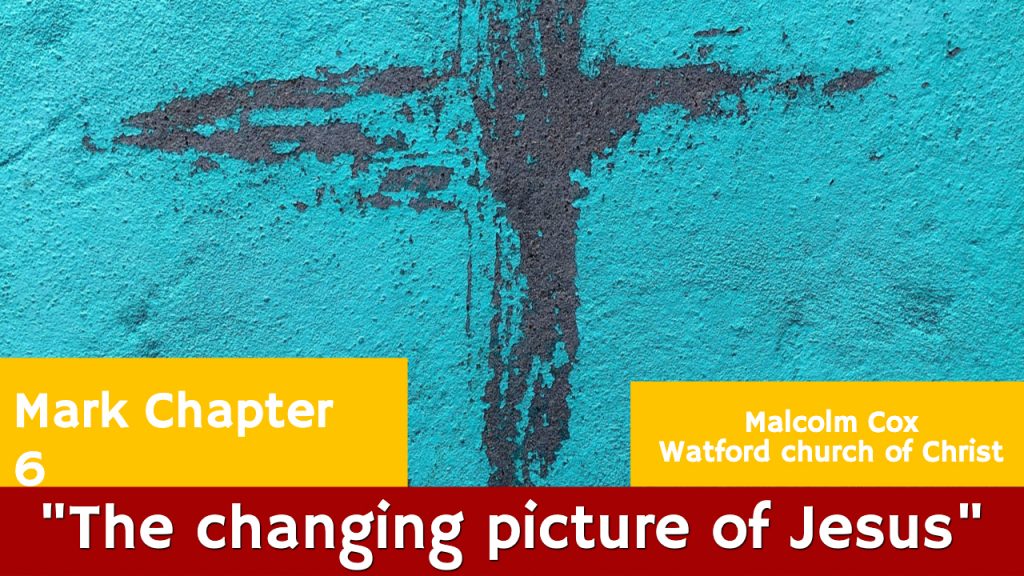 In this sermon for the Watford Church of Christ we explore the way in which the identity of Jesus developed for his disciples.
"Immediately Jesus made his disciples get into the boat and go on ahead of him to Bethsaida, while he dismissed the crowd. After leaving them, he went up on a mountainside to pray. Later that night, the boat was in the middle of the lake, and he was alone on land. He saw the disciples straining at the oars, because the wind was against them. Shortly before dawn he went out to them, walking on the lake. He was about to pass by them, but when they saw him walking on the lake, they thought he was a ghost. They cried out, because they all saw him and were terrified. Immediately he spoke to them and said, "Take courage! It is I. Don't be afraid." Then he climbed into the boat with them, and the wind died down. They were completely amazed, for they had not understood about the loaves; their hearts were hardened." (Mark 6.45–52 NIV11)
How has your vision of Jesus changed? Is it still growing?
Please add your comments on this week's topic. We learn best when we learn in community.
Do you have a question about teaching the Bible? Is it theological, technical, practical? Send me your questions or suggestions. Here's the email: malcolm@malcolmcox.org.
If you'd like a copy of my free eBook on spiritual disciplines, "How God grows His people", sign up at my website: http://www.malcolmcox.org.
Please pass the link on, subscribe, leave a review.
"Worship the LORD with gladness; come before him with joyful songs." (Psalms 100:2 NIV11)
God bless, Malcolm