Newsletter 03 November 2019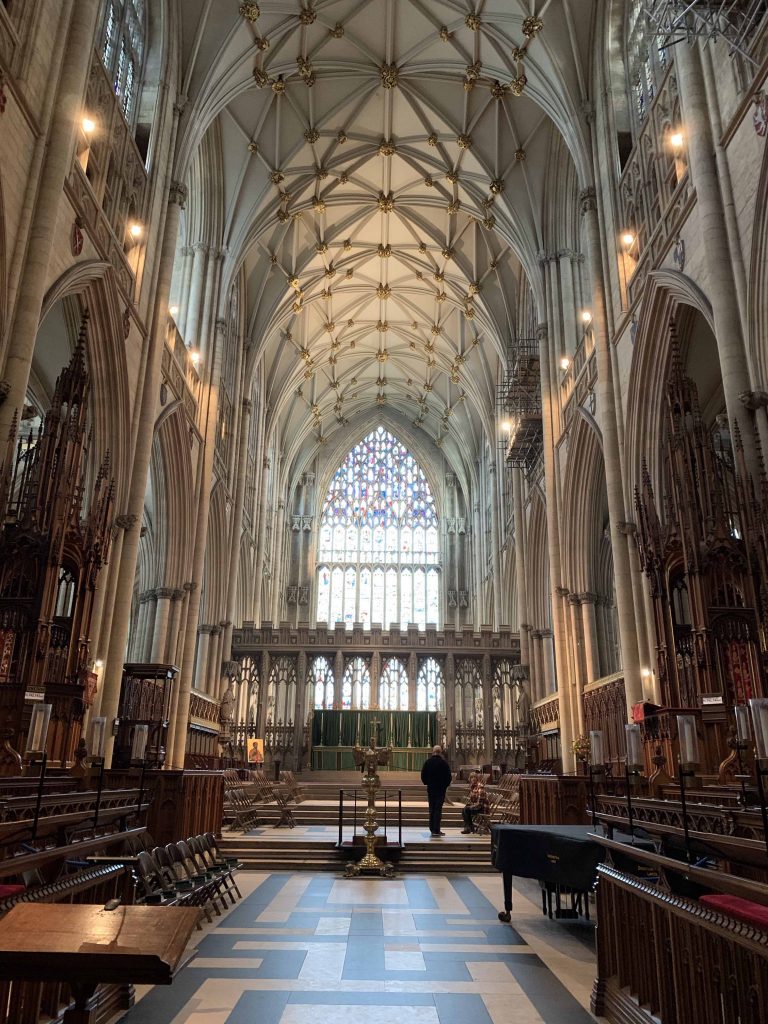 The tale of two cathedrals
Penny and I took a few days away in the north-east of England this last week. We were visiting her aunt and uncle as well as getting a few days away to ourselves near the quaint town of Filey.
Having been away there's a lot to catch up on, so forgive the short newsletter this week. What I will say however is that I had the blessing of praying in two different kinds of cathedral. The first was a side chapel in York Minster. Whatever you think of traditional modes of Christendom and buildings like cathedrals, there was something special about reading and praying through a Psalm whilst in a building where Christian prayers have been said for over a thousand years.
My other 'cathedral' was the beach near Filey. Praying whilst walking on the beach listening to the gulls, seeing a grey seal, enjoying the crashing sound of the waves and the brilliance of the low autumn sun was a truly spiritual experience!
I hope you manage to get times of recreation and refreshment both for your body and your spirit.
One other special event deserves mention, which is how delightful it was to meet with my old friend Douglas Jacoby and a few friends this last Sunday evening. There's nothing like spending a few hours in stimulating company! It reinforced my conviction as to how important it is to have a maturing and growing ministry of teaching in all our congregations.
I offer my recordings this week in the hope that they will help you to be as bright and tasty as possible.
The podcast summary contains a reminder of what's been posted on my site this week. I.e. the usual TTT, SS & QTC. To watch/listen to any posts, just head over the the website.
---
Prayer request
Please keep me in your prayers as I continue to prepare the teaching series for January and February as well as the teaching day on the Sermon on the Mount.
---
Thank you for reading this far, and encouraging me in my endeavours to support our times of quiet with God, our corporate worship experiences, and the effectiveness of our preaching and teaching.

If you know anyone who might enjoy these materials, please send them a link to my website and encourage them to sign up for this newsletter.

God bless, Malcolm