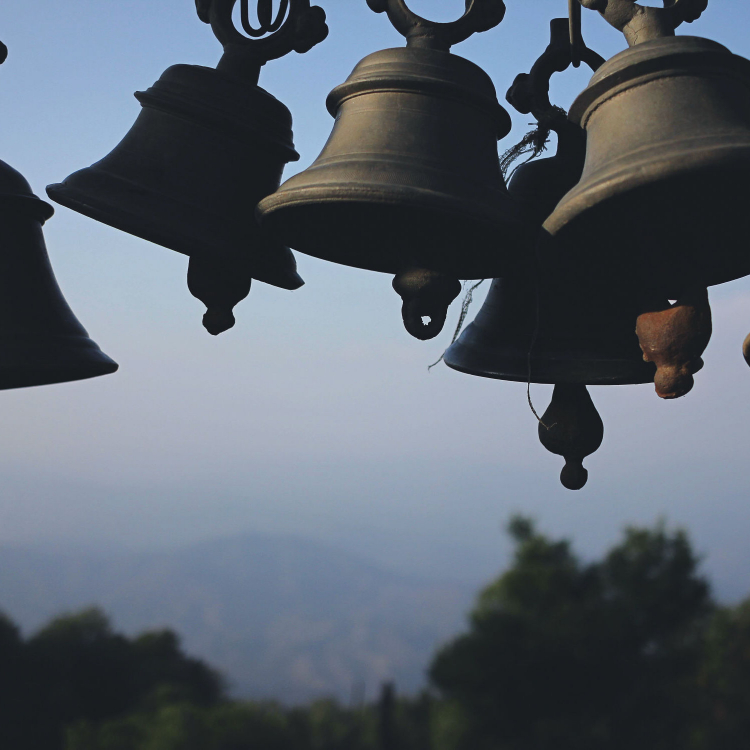 We are buying a house in Croxley Green. A frustratingly slow process. Croxley is a lovely spot, and we are looking forward to moving there, but it is not often in the national news.
However, a story caught the attention of many last year. Someone made a noise complaint against All Saints Church. The bells were silenced, and much controversy ensued. The church considered appealing, but according to the Watford Observer they are dropping the case.
Whatever our personal views about church bells, all Christians can agree that our witness needs to be 'clear as a bell'. What does this look like?  Here are three ways to make sure we sound sweet.
Good News First.

 Those signs outside churches that say variations on the theme, "Prepare to meet thy God" (it's always, 'thy') don't seem very attractive to me. There is truth in the warning, but is that where you want to start?  How about a different approach, "Let your conversation be always full of grace," (Colossians 4:6 NIV11-GK).  Jesus came to preach the good news of the kingdom, "Jesus went into Galilee, proclaiming the good news of God. "The time has come," he said. "The kingdom of God has come near. Repent and believe the good news!" (Mark 1:14–15 NIV11-GK) Start with the good news.

Flavour Second.

What is the flavour of our conversation about our faith? Is it bland? Is it or tasty? Does the Christian life sound interesting – even exciting? It should. Paul urges us to speak as if "seasoned with salt," (Colossians 4:6 NIV11-GK). In Greek thought speaking 'saltily' meant being 'witty'. But the meaning here is more along the lines of talking common sense flavoured by the presence of God in the heart of the speaker. 

Answers Third.

 People have questions about the faith. But we should not be too eager to impress them with our answers. Only after stages one and two should we progress to answers. Once here we need to be equipped to deal with questions. Paul says, "so that you may know how to answer everyone." (Colossians 4:6 NIV11-GK).  It reminds me of what Peter said, "But in your hearts revere Christ as Lord. Always be prepared to give an answer to everyone who asks you to give the reason for the hope that you have. But do this with gentleness and respect," (1 Peter 3:15 NIV11-GK) Are you growing in your knowledge of the Bible and how to answer questions?
Bells may be ringing or they may be silent, but the walking, talking bell towers that are disciples of Christ can continue to spread the knowledge of Jesus Christ through grace, salt and answers.
Malcolm Cox