Have you ever felt low? Lacking in energy and motivation? What picked you up? Let me tell you about something that strengthened my soul this week.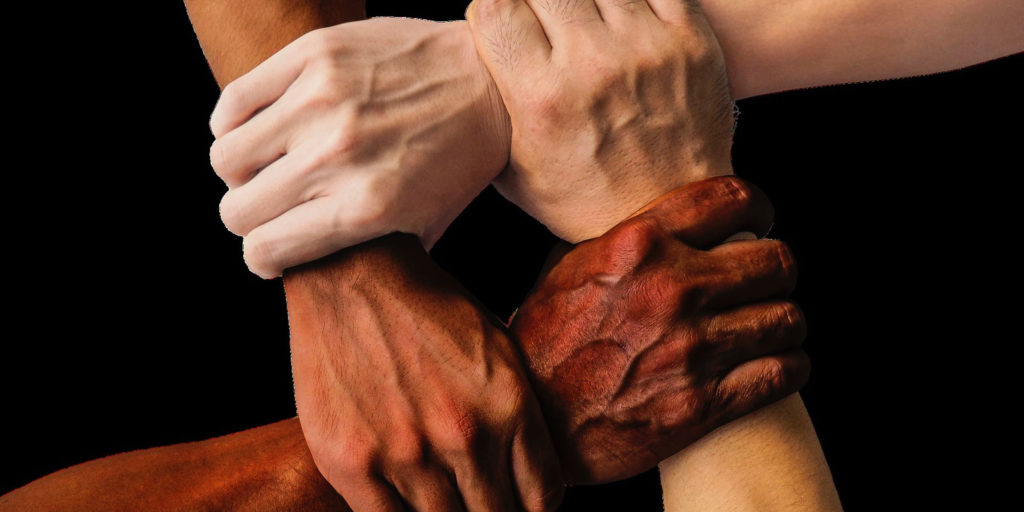 A text message pinged into my phone last night. It was from an old friend.
Someone I don't see so often these days, but for whom
I feel
lasting affection and considerable respect
. He messaged me out of the blue. It wasn't a request, but an unsolicited message of encouragement. He thanked me for my impact on his life, and my support. Seeing the message caused a small lump to form in my throat. The word that stood out to me was 'support'. He used it three times. In one text message. I don't remember the details of the events he mentioned. Some of them were over 15 years ago. But, it is clear he felt supported.
Do you feel supported by God? If you were sending him a gratitude text, would support be the main topic? God helps us in so many material, emotional and spiritual ways. But even if you couldn't remember them all, would you still recall his support? I hope I do. I know I can, and so can you. God wants to be our support. But how does this work?
Two Hebrew words are
commonly
translated 'support' in an English Bible. Let's look at them.
"They confronted me in the day of my disaster, but the Lord was my support." (Psalms 18:18 NIV11)
Here the emphasis is on supply. God supplies what his people need. Have a look at the rest of the Psalm. The writer was in 'deep waters', facing an overwhelming enemy, in need of rescue. Feels like my life. What about yours? What did God do? He supplied rescue to a safe place. The panic of sensing a need unmet makes us forgetful of the many times we've received what
was needed
.
The next time you're in need of support reflect on what you already have. Part of my prayer time this morning was a 'basics' segment. I thanked God for supplying the air I breathe and all the senses with which I enjoy this world. I listed everything from the earth beneath my boots to the leaves on the trees. I have been
repeatedly
over-supplied. When I remember God's generosity, it gives me faith for his future supply.
"When I said, "My foot is slipping," your unfailing love, Lord, supported me." (Psalms 94:18 NIV11)
This time the emphasis is on sustaining. God sustains his people. The idea is that God sustains to the point of refreshment. The Psalmist's "anxiety was great" (v19), but, and I love this phrase, God's "consolation brought me joy".
We can get so caught up in the whirlwind of a crisis we lose sight of its temporary nature. This too will pass. God is with you in the storm, and he will sustain you until you get to the right refreshment stop.
Many times the sustaining is only obvious in hindsight. I've known life, ministry, church and family crises that seemed unending. Later, a few weeks, months or years later, I can see God kept me going, and gave me refreshment. Reflect on the challenges of the past years. Can you recall the refreshment that came at the end of the tough time?
From Psalm 18 we know God supplies what we need. Friends can help, but God is the support. The direct support. Go to him first when you are struggling.
Psalm 94 reminds us that God's love is our support. His personal presence supplies us with faith and strength long after ours has run out. Read Psalms and other scriptures about the love of God if you want to stand strong.
I'm so grateful to my friend, Mr 'T', for his text message. And glad he felt supported by me. I will send him a reply after finishing this blog and recording the podcast. How much more does God deserve a gratitude-text from me – otherwise known as a prayer!
The next time you need God's support, do two things:
Thank him for what he has already supplied. Ask him for what you need to get through the current crisis

Thank him for his sustaining love up to know. Offer him your commitment to continued trust in his love. Ask him to provide you with consoling comfort.
What helps you to feel God's support? What does it mean to you to experience his supply and sustaining strength?
Please leave a comment here so that we can all learn from one another. We learn best when we learn in community.
I hope you have a wonderful week of quiet times.
By the way, if you'd like some personal coaching on developing spiritual disciplines in your life, click on the badge below and find out more.