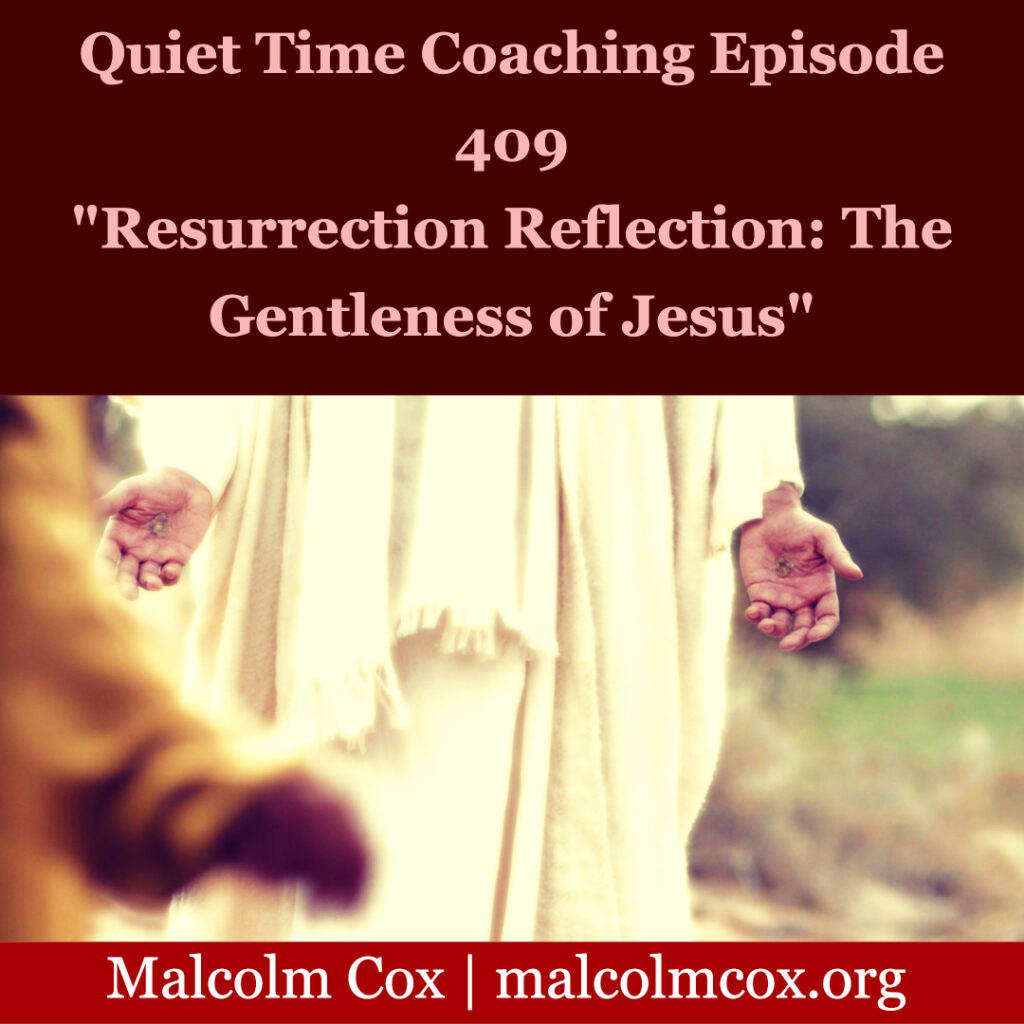 The Text
"Now Mary stood outside the tomb crying. As she wept, she bent over to look into the tomb and saw two angels in white, seated where Jesus' body had been, one at the head and the other at the foot.
They asked her, "Woman, why are you crying?" "They have taken my Lord away," she said, "and I don't know where they have put him." At this, she turned around and saw Jesus standing there, but she did not realise that it was Jesus.
He asked her, "Woman, why are you crying? Who is it you are looking for?" Thinking he was the gardener, she said, "Sir, if you have carried him away, tell me where you have put him, and I will get him."
Jesus said to her, "Mary." She turned toward him and cried out in Aramaic, "Rabboni!" (which means "Teacher").
Jesus said, "Do not hold on to me, for I have not yet ascended to the Father. Go instead to my brothers and tell them, 'I am ascending to my Father and your Father, to my God and your God.' "
Mary Magdalene went to the disciples with the news: "I have seen the Lord!" And she told them that he had said these things to her."
(John 20:11–18 NIV11)
Comment
He noticed her emotional state: Crying, not seeing straight
He refrained from accusation: Questions, no negative comment, commission later.
He connected personally: "He calls his own sheep by name and leads them out." (John 10:3 NIV11). He knows your name.
He Knows My Name
Verse 1
I have a Maker
He formed my heart
Before even time began
My life was in His hand
Chorus
He knows my name
He knows my every thought
He sees each tear that falls
And hears me when I call
Verse 2
I have a Father
He calls me His own
He'll never leave me
No matter where I go
CCLI Song # 2151368 Tommy Walker
You might like to check out this version by Don Moen: https://youtu.be/ore7feFfD40
Applications
Pause, breathe and take into account the emotional state of the person you are with
Approach the difficult situation with compassion for the person
Make a personal connection before diving in to the issues
Conclusion
Is gentleness underrated?
"Say to Daughter Zion, 'See, your king comes to you, gentle and riding on a donkey, and on a colt, the foal of a donkey.' " Matthew 21
"But the fruit of the Spirit is love, joy, peace, forbearance, kindness, goodness, faithfulness, gentleness and self-control. Against such things there is no law." Galatians 5:22-23
"Truth is not power, it is privilege. Handle it with gentleness and compassion." A Little Exercise for Young Theologians, Helmut Thielicke
Please add your comments on this week's topic. We learn best when we learn in community.
Do you have a question about teaching the Bible? Is it theological, technical, or practical? Send me your questions or suggestions. Here's the email: malcolm@malcolmcox.org.
If you'd like a copy of my free eBook on spiritual disciplines, "How God grows His people", sign up at my website: http://www.malcolmcox.org.
Please pass the link on, subscribe, and leave a review.
"Worship the LORD with gladness; come before him with joyful songs." (Psalms 100:2 NIV11)
God bless, Malcolm