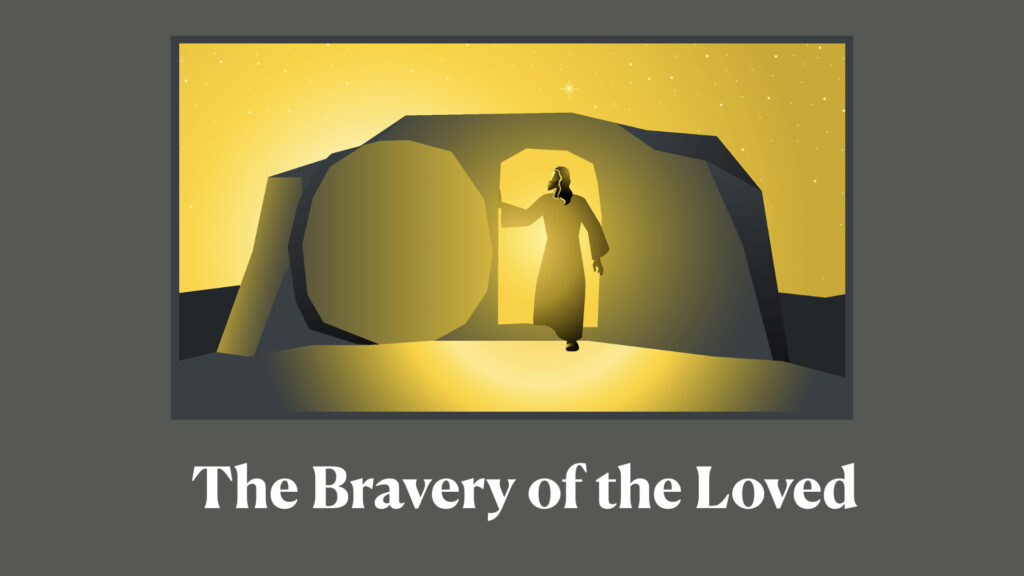 A sermon for the Watford church of Christ
John 20:1-18
Daring Discipleship
A. Cross
Dangerous
Love – loyalty
Mary M – Luke 8.1-3
Only women in all four accounts
Mary mother of Jesus
Did not believe – came to faith
"When his family heard about this, they went to take charge of him, for they said, "He is out of his mind."" (Mark 3:21 NIV11)
"Then the apostles returned to Jerusalem from the hill called the Mount of Olives, a Sabbath day's walk from the city. When they arrived, they went upstairs to the room where they were staying. Those present were Peter, John, James and Andrew; Philip and Thomas, Bartholomew and Matthew; James son of Alphaeus and Simon the Zealot, and Judas son of James. They all joined together constantly in prayer, along with the women and Mary the mother of Jesus, and with his brothers." (Acts 1:12–14 NIV11)
"Then Simeon blessed them and said to Mary, his mother: "This child is destined to cause the falling and rising of many in Israel, and to be a sign that will be spoken against, so that the thoughts of many hearts will be revealed. And a sword will pierce your own soul too."" (Luke 2:34–35 NIV11)
"But when they came to Jesus and found that he was already dead, they did not break his legs. Instead, one of the soldiers pierced Jesus' side with a spear, bringing a sudden flow of blood and water." (John 19:33–34 NIV11)
B. Burial
Joseph and Nicodemus. Joseph only man in all four accounts.
'marginal' disciples, like the 'marginal' women.
C. Resurrection
Afraid
"After the Sabbath, at dawn on the first day of the week, Mary Magdalene and the other Mary went to look at the tomb. There was a violent earthquake, for an angel of the Lord came down from heaven and, going to the tomb, rolled back the stone and sat on it. His appearance was like lightning, and his clothes were white as snow. The guards were so afraid of him that they shook and became like dead men. The angel said to the women, "Do not be afraid, for I know that you are looking for Jesus, who was crucified. He is not here; he has risen, just as he said. Come and see the place where he lay. Then go quickly and tell his disciples: 'He has risen from the dead and is going ahead of you into Galilee. There you will see him.' Now I have told you." So the women hurried away from the tomb, afraid yet filled with joy, and ran to tell his disciples. Suddenly Jesus met them. "Greetings," he said. They came to him, clasped his feet and worshiped him. Then Jesus said to them, "Do not be afraid. Go and tell my brothers to go to Galilee; there they will see me."" (Matthew 28:1–10 NIV11)
A non-sensical message, an unexpected event attested to by invalid witnesses.
Point: The courage to be a loyal disciple is available to all people, no matter your status. You can be a 'marginalised' person, but a wonderful witness. You can be the most vulnerable person, but the most loving and loyal.
At all three locations, they were there at a location of 'failure'. But that did not diminish their loyalty and love for him.
Gentle Jesus
A. Questions
B. Personal
'Mary'
He cared, she felt special. He treated women in a way they were not used to.
C. Mission
'Go tell…'
She was the first 'apostle'
Infectious bravery – Apostles become brave
Conclusion
Parallels with Eden. New Adam; Garden – abundant life; Reverse the curse; Woman brings fruit of death, now the fruit of life
God emphasising the value of the 'marginalised' – especially women
We can be this brave
Please add your comments on this week's topic. We learn best when we learn in community.
Do you have a question about teaching the Bible? Is it theological, technical, practical? Send me your questions or suggestions. Here's the email: malcolm@malcolmcox.org.
If you'd like a copy of my free eBook on spiritual disciplines, "How God grows His people", sign up at my website: http://www.malcolmcox.org.
Please pass the link on, subscribe, leave a review.
"Worship the LORD with gladness; come before him with joyful songs." (Psalms 100:2 NIV11)
God bless, Malcolm