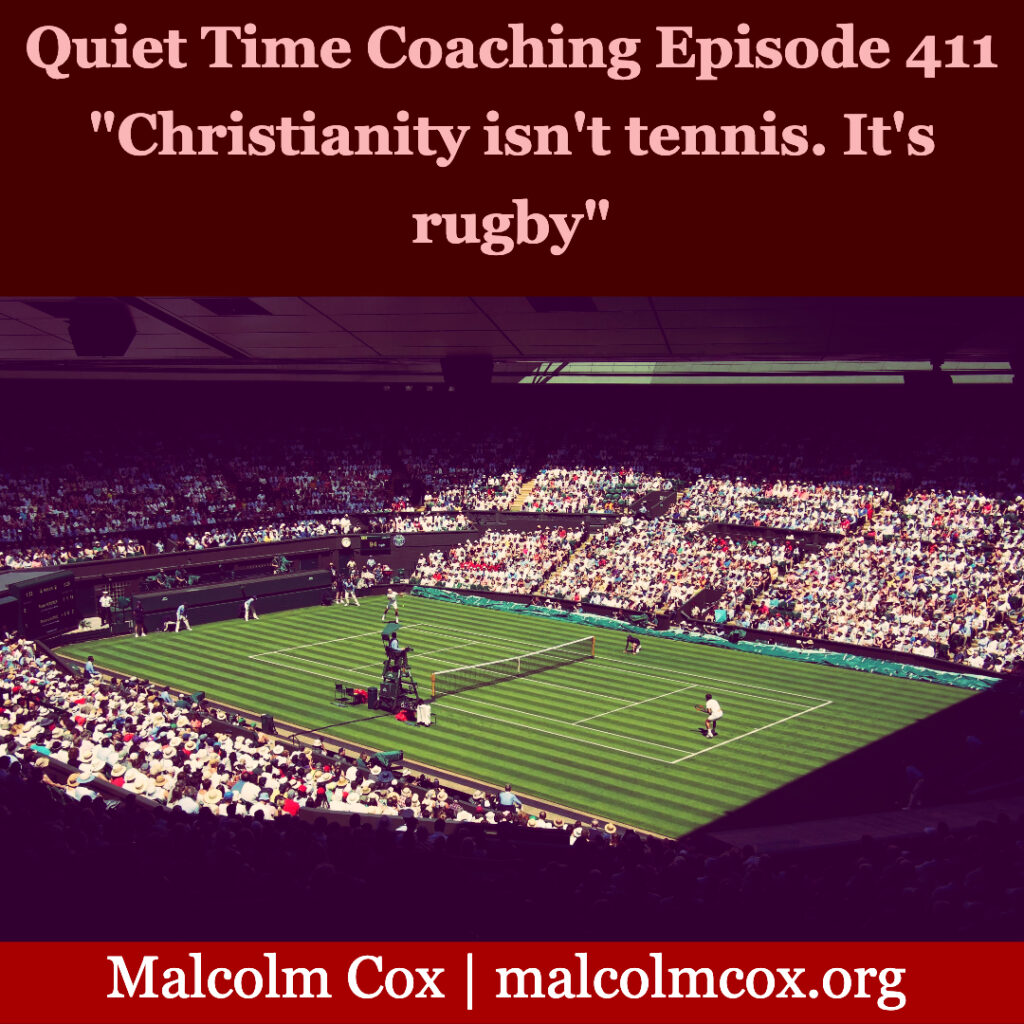 Introduction
I recently returned from a teaching weekend for our sister congregation in Tallinn, Estonia. The theme was spiritual growth as seen through the lens of 1 Thessalonians. One of the sub-themes was growing together in community.
The Text
"Now we ask you, brothers and sisters, to acknowledge those who work hard among you, who care for you in the Lord and who admonish you. Hold them in the highest regard in love because of their work. Live in peace with each other. And we urge you, brothers and sisters, warn those who are idle and disruptive, encourage the disheartened, help the weak, be patient with everyone. Make sure that nobody pays back wrong for wrong, but always strive to do what is good for each other and for everyone else." (1 Thessalonians 5:12–15 NIV11)
What do we learn about spiritual growth?
Everything in this text is about community. Although it is appropriate to value those who lead, the responsibility for congregational well-being is shared by every member. In struggling to articulate this in Tallinn, it occurred to me that Christianity is more like rugby than tennis. In our fellowship we are not lobbing ideas across a net at each other. Rather, we are working in close cooperation with one another to achieve a goal.
Applications
If you have ever played rugby, which I have, you know that the team gets nowhere unless everyone is committed to the same aim. If our congregations are determined that to help each other to grow in Christ-likeness, then individually and collectively we will make progress. It will do us good to make sure that we're talking about God with one another. God, as father, son, and Spirit. What are we learning? What is he teaching us? How have we noticed him at work in our lives? These are excellent conversation starters.
Conclusion
Jesus talked a lot about his father. The apostle Paul is almost annoying at how often he references the godhead in his letters. How about us? Are we shy of talking about God? Let's practice more of this close cooperation and play rugby rather than tennis.
Please add your comments on this week's topic. We learn best when we learn in community.
Do you have a question about teaching the Bible? Is it theological, technical, or practical? Send me your questions or suggestions. Here's the email: malcolm@malcolmcox.org.
If you'd like a copy of my free eBook on spiritual disciplines, "How God grows His people", sign up at my website: http://www.malcolmcox.org.
Please pass the link on, subscribe, and leave a review.
"Worship the LORD with gladness; come before him with joyful songs." (Psalms 100:2 NIV11)
God bless, Malcolm