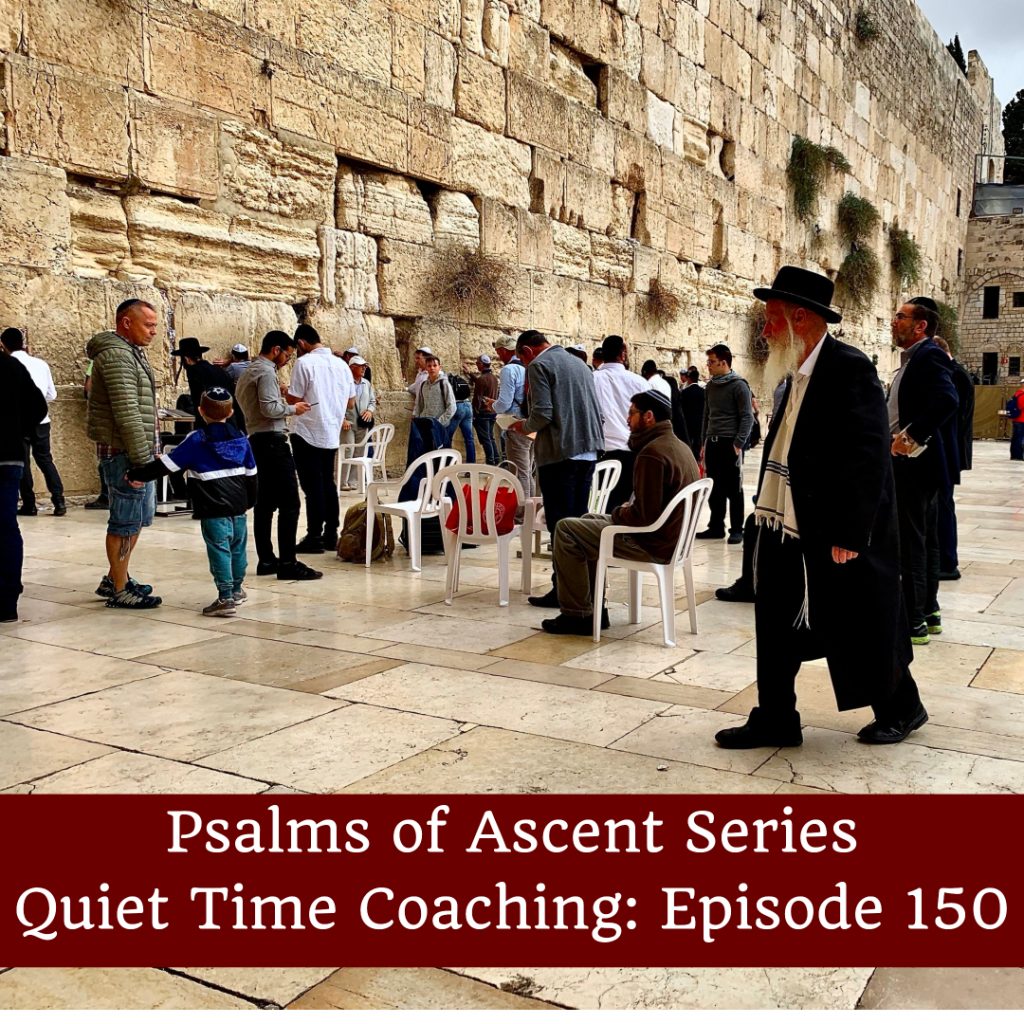 "Psalms of Ascent Series", Quiet Time Coaching: Episode 150, Psalm 123v2
You have found a daily podcast based on the Psalms of Ascent (Psalms 120-134).
They are designed to help our hearts and minds being a healthy place while the Covid 19 virus does its worst.
"Since, then, you have been raised with Christ, set your hearts on things above, where Christ is, seated at the right hand of God. Set your minds on things above, not on earthly things. For you died, and your life is now hidden with Christ in God. When Christ, who is your life, appears, then you also will appear with him in glory." (Colossians 3:1–4 NIV11)
Each day we will meditate on a verse or two from these wonderful Psalms as we make our pilgrimage from confusion to hope, pain to peace, anxiety to joy.
"In Psalm 123 we observe that aspect of the life of discipleship that takes place under the form of servanthood." Peterson, Obedience, 61.
There is an acknowledgment here that God's timing is not always our own. We must look trustingly to God, but wait for his time to answer our prayers.
These servants are not looking for orders, but relief! While waiting they are still loyal & submissive. They have not abandoned God in their distress. Such is the mark of true faith.
We look to God with longing, in need and with expectation – Ps 5:3.
If we cultivate this attitude of being God's servant, then serving others will come all the more naturally – Gal 5:13.
Jesus is a great example of this. He was a servant to his father (in obedience to the plan of salvation) and was the preeminent servant of humankind on this earth, Jn 13:12-17.
Please add your comments on this week's topic. We learn best when we learn in community.
Do you have a question about teaching the Bible? Is it theological, technical, practical? Send me your questions or suggestions. Here's the email: malcolm@malcolmcox.org.
If you'd like a copy of my free eBook on spiritual disciplines, "How God grows His people", sign up at my website: http://www.malcolmcox.org.
Please pass the link on, subscribe, leave a review.
"Worship the LORD with gladness; come before him with joyful songs." (Psalms 100:2 NIV11)
God bless, Malcolm
PS: You might also be interested in my book: "An elephant's swimming pool", a devotional look at the Gospel of John