We continue our exploration of Psalm 100 by moving on to verse 3. As mentioned in previous blogs, I am planning a very special service based on the Psalm.
To make sure that it's focused in the right way, I'm devoting a good deal of time and energy to studying, praying through and meditating on Psalm 100
. I'm writing these blogs to help me with this, but also to get your feedback and thoughts.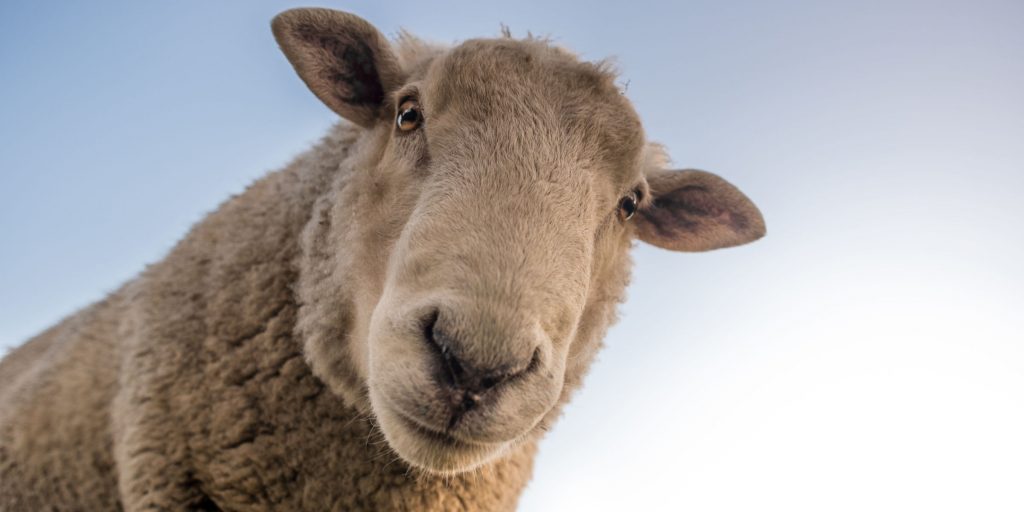 "Know that the Lord is God.
It is he who made us, and we are his;
we are his people, the sheep of his pasture."
So far we have dealt with "shout" and the invitations to "worship" and "come". Today we will explore the command to 'know' that the LORD is God. We will also look at the implications that follow – considering we are his sheep.
Why is the word "know" at the beginning of the line as an imperative? It seems a little strange to make the word "know" a command.
1. Yada
The Hebrew word translated "know" is 'yada'. This is a word connoting intimacy. It is a very personal relationship. It implies experiencing the other person. In other words, not knowing about someone, but knowing their character and their heart.
By commanding us to "know" the Lord we are being invited into full devotion to a relationship that already exists, b
ut is not currently as complete in its devotion as it could be. Only if we
fully
commit ourselves to the LORD will you find an
adequately
firm foundation for praise. More on this in the next blog focusing on verse four.
Those who
truly
"know" the Lord make more than an acknowledgement of his Lordship, but
freely
confess his Lordship
. When we
are wholehearted
in our love of the Lord, we v
oluntarily
express our thanksgiving and praise.
If you are finding it hard to pray
wholeheartedly
or sing with all your heart during times of corporate worship, could it be that there is a need to change your thinking about your relationship with the LORD
?
2. Where we came from and who we belong to
Our gratitude
is refreshed
when we remember that the LORD chose to make us according to his will. No one made him do it.
"Then the Lord God formed a man from the dust of the ground and breathed into his nostrils the breath of life, and the man became a living being
." (Genesis 2:7 NIV11)
When we remember who formed us, we are also reminded to whom we belong. It's difficult to praise God if we forget our identity. But if we remember how lucky we are, it becomes much easier to shout for joy.
3. The privilege of pasture
Perhaps
the Psalmist is thinking of an earlier psalm by David:
"The Lord is my shepherd, I lack nothing. He makes me lie down in green pastures," (Psalms 23:1–2 NIV11)
Much of the time we lack what we want. But we never lack what we need when what we need is to remember that we belong to the LORD.
Perhaps
Jesus was thinking of Psalms 23 and 100 when he said this:
"I am the gate for the sheep…whoever enters through me will
be saved
. They will come in and go out, and find pasture." (John 10:7–9 NIV11)
We have an extraordinary promise from Jesus. That when we find him, and join his flock, we are not only safe, but in a position to "have life, and have it to the full." (John 10:10 NIV11)
If that's not a reason to shout for joy, worship with gladness and sing joyful songs, then I don't know what is.
Have you considered how privileged you are to not only
be made by
God but also loved by him? Are you willing to
fully
commit yourself to a relationship with the LORD? Are you finding his pasture to be pleasant?
We will continue to explore the Psalm between now and 6 May. Pray over it, meditate on it. Let it sink into the mind and the heart.
What helps you
fully
commit your life to the LORD? What is the most inspiring aspect of being one of Jesus's flock?
Please leave a comment here so that we can all learn from one another. We learn best when we learn in community.
I hope you have a wonderful week of fulfilling quiet times.