Newsletter 07 August 2020, Episode 57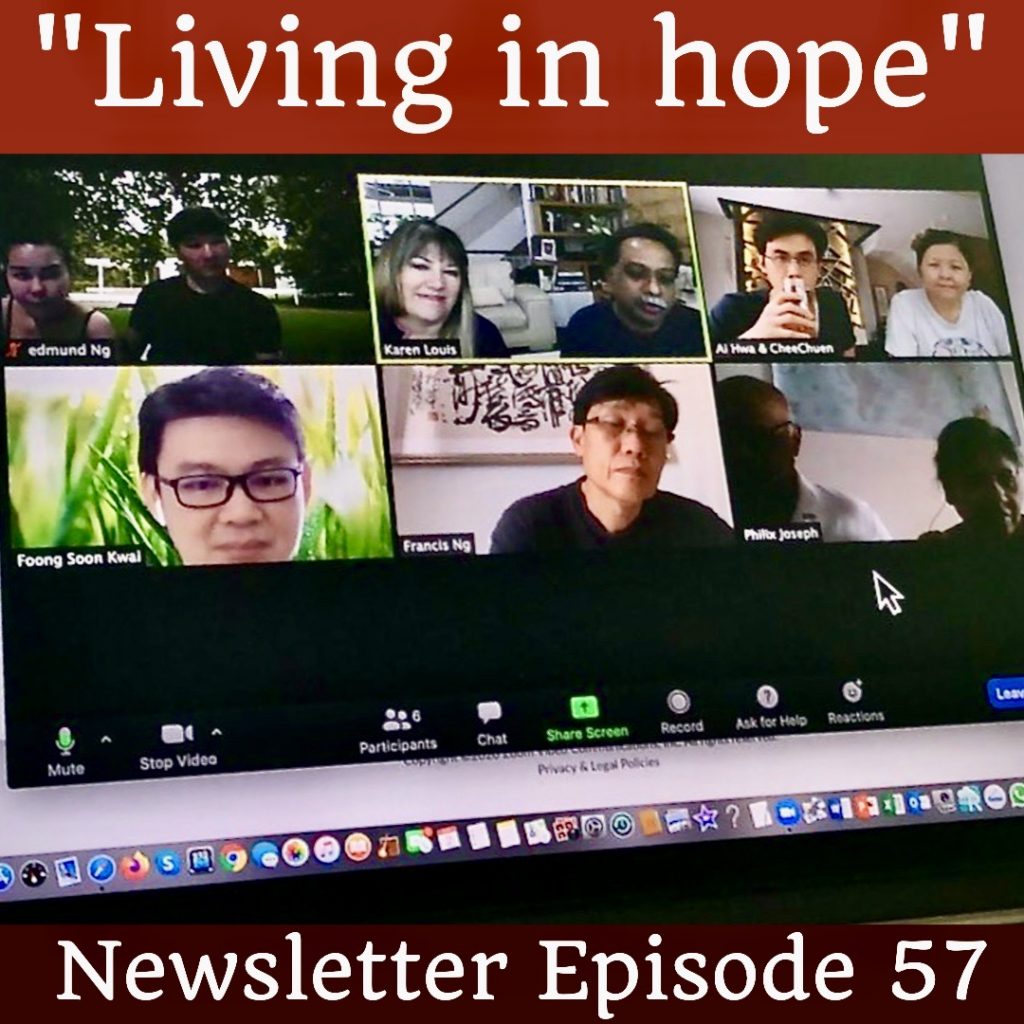 What's better?

Last week I mentioned that I have completed training as a solution focused coach. Indeed, I can say that I am a "Certified Solution Focused Practitioner" (IASTI).

I learned many things, but one which stuck with me is how we began each training session. The first question asked was, "What is better?". After reflection even those of us with a tough week could think of something that was better than the previous time we met.

It strikes me as an excellent way for a Christian to start a conversation. Since God is always with us, and always has us safely in his love, something must be better. Despite the challenges of racism, the issues surrounding COVID-19 and more, there is so much that is better.

For example, I was able to record a sermon for the Singapore Church that went out last Sunday (see the picture above). I love that church, and will gladly speak for them any time, but the joy of being able to do it online instead of getting on a plane and battling with backache, sleeplessness and jet-lag was a great relief. Of course, this could happen even without the challenges of Covid-19, but it probably wouldn't unless COVID-19 was with us.

I don't mean by that to say that all the illnesses and deaths and disruption are worth it. Simply to say that there is something good and something better as a result of everything that happens. This is a fundamental tenet of the Christian faith.

The cross was a travesty and a terrible injustice. But, it produced healing and joy. The treatment of the early Christians by the authorities in the book of Acts was shameful. However, they saw it as a privilege – "The apostles left the Sanhedrin, rejoicing because they had been counted worthy of suffering disgrace for the Name." Acts 5:41 NIV11. All pain has its point, "For our light and momentary troubles are achieving for us an eternal glory that far outweighs them all." (2 Corinthians 4:17 NIV11)

This is not a Pollyanna way of living in the realm of fantasy. It is an attitude of hope–filled trust. We live this way because the grave is empty. When we pray "Your kingdom come, your will be done on earth as it is in heaven" (Matthew 6: 10) we are asking God's hopes for humankind to become more of a reality through us.

It's made me reflect on how I'm doing at living in hope, and inspiring hope in the people around me. How is this area of Christ-likeness for you? Especially if you are a leader.

This week I re-read the book "Christian reflections on the leadership challenge" by Kouzes and Posner. The very last page of the book addresses the importance of leaders keeping hope alive. They say,
"They keep hope alive by demonstrating the courage of their convictions. They keep hope alive by painting positive images of the future. They keep hope alive by taking charge of change. They keep hope alive by trusting the abilities of others. They keep hope alive by recognising the dedication of others as they get extraordinary things done. Hope is attitude in action. It enables people to mobilise their healing and their achieving powers. It helps them to transcend the difficulties of today and envision the potentialities of tomorrow. Hope enables people to find the will and the way to aspire to greatness. HOPE is testimony to the power of the human spirit. Leadership is often a struggle, and the only way to thrive is to keep hope alive."

p126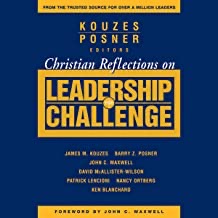 I will post more detailed thoughts on the book in the coming days.

I so often feel like an inadequate leader. Indeed, recently I had the idea that I might start a new podcast called, "Confessions of a terrified leader". I guess on one level that is appropriate. None of us are adequate in ourselves to be in any roles of leadership. We need the Spirit of Christ to make us what we can be for his glory. Perhaps that's why prayer has been on my mind more than usual recently. The new prayer series for Thames Valley, and my quiet time coaching prayer series are helping me. Both of those new series are focused on the Lord's prayer. In addition, I'm continuing my studies in Psalm 23 in preparation for a sermon series for the Watford church. Kenneth Bailey's book, The Good Shepherd is my most recent source of inspiration.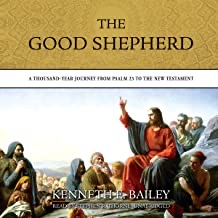 If I am truly convinced that with God is my Shepherd I lack nothing (that's right – nothing) and that my father God will provide the daily sustenance I need, then I can and should and surely will live in hope.

You may have noticed the baptism of Jane Goldman in July. She and I have been talking about her mother who is seriously ill with leukaemia. Jane is determined to do her best to bring the message of the gospel to her mother before she dies. She and Kate Edwards are beginning Bible studies with Jane's mother today. Jane is newly a disciple, and Kate has never studied the Bible with someone in this situation before, but I know that they will approach the situation with hope because they believe, "What is impossible with man is possible with God." (Luke 18:27 NIV11)

I have days when I despair of the injustice in this world, the disappointments with myself, and the failings of people I would wish I could trust. Perhaps you similarly cannot see the light at the end of the tunnel even though you can hear the sound of the approaching train! In those moments, take a moment to breathe, pray and remember that "hope does not disappoint, because the love of God has been poured out within our hearts through the Holy Spirit who was given to us." (Romans 5:5 NAS95)
Upcoming projects for the next week:
A sermon on Psalm 131 for the Watford church this Sunday, & Psalm 132 next Sunday.
Continuing the new series on prayer for the Thames Valley church (based on the Lord's prayer from Matthew 6). Next class based on Matthew 6:10.
Class 8 of the series "They tell of the glory of your kingdom and speak of your might" (Psalm 145:11) – How to make your lesson memorable.
A quiet time coaching podcast on "Hallowed be your name"
A meeting with the Thames Valley leadership team on Monday night.
Hanging out with Eddi Balian and his friends on Wednesday evening (some in Canada and some elsewhere).
An online meeting with the awesome Apollo's group tomorrow morning.
Solution focused coaching

I'll be grateful if anybody would let me practice my newly acquired coaching skills on them. I need to rack up enough hours to be able to apply to the ICF for certification. Let me know if you would like some coaching. Sessions can be as short or as long as needed. I can offer some pro bono coaching, but you can certainly pay me if you like!
Until the next time, I hope and pray that you will notice what is better!

God bless, Malcolm