Our friendships are personal. No two are alike. Jesus offered his followers friendship,
"I no longer call you servants, because a servant does not know his master's business. Instead, I have called you friends.." John 15.15 (NIV11)
What about your relationship with Jesus? Is it personal? Is it unique? Or is it a cookie-cutter friendship? One where you are trying to fit your experience of walking with Jesus into a mould someone else invented?
What does it mean to make our relationship with God personal? We're going to look at this today because of something that happened last Sunday.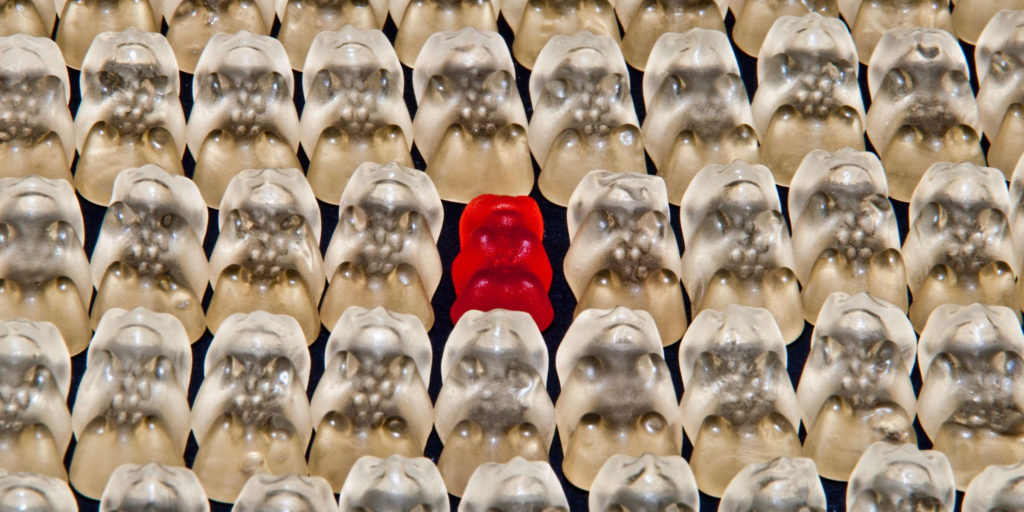 Jesus meets us where we are
The most recent sermon in the Watford church of Christ focussed on the Bible's teaching about grief
. We were looking for material to help grieving friends.
Among other passages, we looked at John 11. Lazarus dies. Jesus goes to comfort the grieving sisters, Mary and Martha. I've preached on this passage many times and written about it in my book. But I have missed something. Jesus treats Mary & Martha
differently
. They both come out to see him. They both accuse him with these words,
"If you had been here, my brother would not have died", John 11.21 (Martha) & v32 (Mary).
However
, they approach Jesus
differently
. Martha comes out straight away. Mary stays at home. Martha discusses the situation with Jesus. Mary does nothing more than state her accusation. With Martha, Jesus discusses the next life, his identity and belief. With Mary, he weeps.
The women are different with Jesus. Jesus is different with them. It's personal.
Careful with the comparisons
Do you see your relationship with Jesus as personal? Do you see him treating you as you are? Not what you are 'meant' to be? Are you measuring yourself against others?
Taking inspiration from other people is fine. The example of others is helpful:
"Remember your leaders, who spoke the word of God to you. Consider the outcome of their way of life and imitate their faith." Hebrews 13.7
But comparisons are odious. I spent a good part of my years as a Christian feeling that my relationship with God was inadequate. I did not pray long enough, loud enough,
intensely
enough, and so on.
The guilt piled up until I realised Jesus did not want to have a relationship with me defined by how others connected with him
. Instead, I
was invited by
God into a relationship with him that was personal, and would develop over time.
How can we develop the personal side of our walk with Jesus? There are many ways, but here are three that I have found most helpful so far.
Try new things: Follow rabbit trails that interest you. Bible verses, characters, themes, book ideas. Try lighting a candle, going for a walk, experimenting with set prayers.

Learn from others: Pray with people (see Luke 11.1), listen to podcasts (including this one!)
Bring your whole self to God in your prayers: Read David's Psalms (Psalm 18.1; 22.1). He was one never shy of being himself with the LORD. God seemed to appreciate it (1 Samual 13.14).
There is no 'standard' for a QT. There is no checklist. But there are ways to learn, to grow.
No quiet time has to be perfect – nor can it be. It needs to be authentic. The three practices above will deepen your personal walk with God.
Persevere in them and you will experience a more and more personal and
therefore
satisfying relationship with God
.
What helps you to make your relationship with God personal? Do you have any tips for me? Are there any examples, verses, in the Bible?
Please leave a comment here so that we can all learn from one another. We learn best when we learn in community.
I hope you have a wonderful week of quality quiet times.