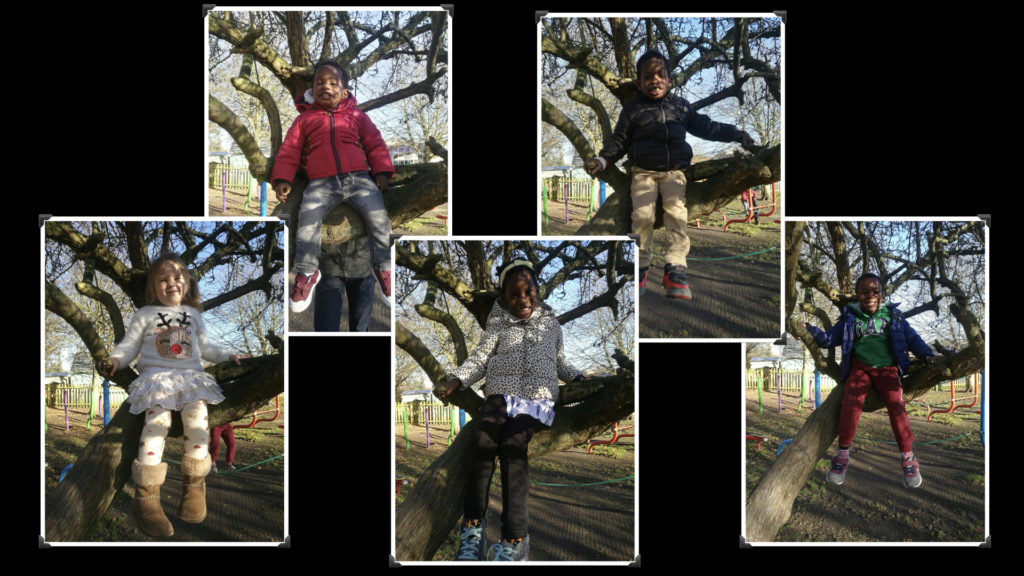 Locations: Watford and Lower Earley
Special Occasion: "How to help a grieving friend" event in Watford
I was involved in services in Watford and Lower Earley this last Sunday. As you can see in the picture above, the Watford children enjoyed their class on tree-climbing like Zacchaeus!
Here is the outline of the devotional I shared with the worship teams in both locations.
---
The Power of Silence to Prepare
• Last week we focussed on: not 'what', but 'why' we are leading worship
• Today we will prepare ourselves for 'who' we are worshipping: God
▾ Silence with God helps prepare us for work of substance – leading others in worship
• Moses & David must have experienced much silence in the fields with their sheep. Jesus (eg Lk 5.16) deliberately chose quiet places to pray. Helped prepare them.
• Robin Daniels (in his book, 'The Virgin Eye'), "If we do not keep attuning to silence, we lose gravitas, we become lightweight."
▾ Silence is praise and prepares us for praise: "For God alone my soul waits in silence; from him comes my salvation." (Psalms 62:1 NRSV)
• We will spend one minute of silent reflection on this phrase – "For God alone"
• Then I will pray for us all
• Let's be silent together before our God …..
---
The minute of silence seemed to be appreciated by the teams. We gathered our thoughts and consciously placed them on God. Why not try it where you are and let me know how it goes?
Speakers
Our Watford service was different in that a large chunk of the sermon was spent in small groups. We discussed our experiences of loss and what it was that people said and did that we found helpful, and not so helpful. The results were profound. Some tears were shed, and the mood was sombre at the end. I guess there's no way around that. The feelings evoked are powerful and not to be ignored.
Music Worship
As mentioned last week, I tried a revised song-sandwich in Lower Earley. The first three verses of "Soon and very soon" were followed by "Shine, Jesus, Shine" and concluded with the final two verses of "Soon and very". All in G. It worked better than the previous week in Watford. However, another lesson was learned. Because we sang the first three verse of "Soon" slowly, it dragged after the first verse. We'd have done better to sing only one or two verses of "Soon" before going into "Shine" and then back to "Soon" at the faster speed. More helpful lessons learned!
Other Thoughts
Last week I said we'd do the following:
Have a devotional for all the service participants that includes one minute of silence – "For God alone my soul waits in silence; from him comes my salvation." Psalm 62.1, (NRSV) Done.
Have a second bash a the S&S song-sandwich in Lower Earley. Done.
Next Sunday we'll do the following:
Watford: Teach the song, "Lord, you hear the cry"
Both locations: Create enough time for a meaningful devotional for all the speakers and musicians
Please comment on what you're doing with your services. What are you trying that's working? What is God teaching you?
Share reflections with us so we can grow and please God.
You can leave a comment below.
God bless,
Malcolm