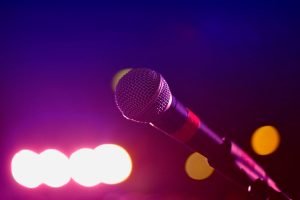 Hi everyone, I'm looking for a bit of help.
Should I continue making "Quiet Time Coaching" YouTube videos? Or should I make them audio only?
I'm thinking through my priorities for 2019 and looking to find some time-saving opportunities. I enjoy making the "Quiet Time Coaching" videos, but they do take more time than a podcast.
I would be grateful if you could let me know your opinion on how helpful the videos are as opposed to the podcasts. I'm happy to continue making the videos, but want to get a good return for my investment of time and effort.
Drop me a line, and let me know whether you think the videos are particularly helpful. If not, I will stop doing those, but continue the podcasts.
Please add your comments on this week's topic. We learn best when we learn in community.
Do you have a question about teaching the Bible? Is it theological, technical, practical? Send me your questions or suggestions. Here's the email: malcolm@malcolmcox.org.
If you'd like a copy of my free eBook on spiritual disciplines, "How God grows His people", sign up at my website: http://www.malcolmcox.org.
Please pass the link on, subscribe, leave a review.
God bless, Malcolm
PS: If you would like some coaching in spiritual disciplines, look me up on coach.me.
PPS: You might also be interested in my book: "An elephant's swimming pool", a devotional look at the Gospel of John