Quiet Time Coaching Episode 265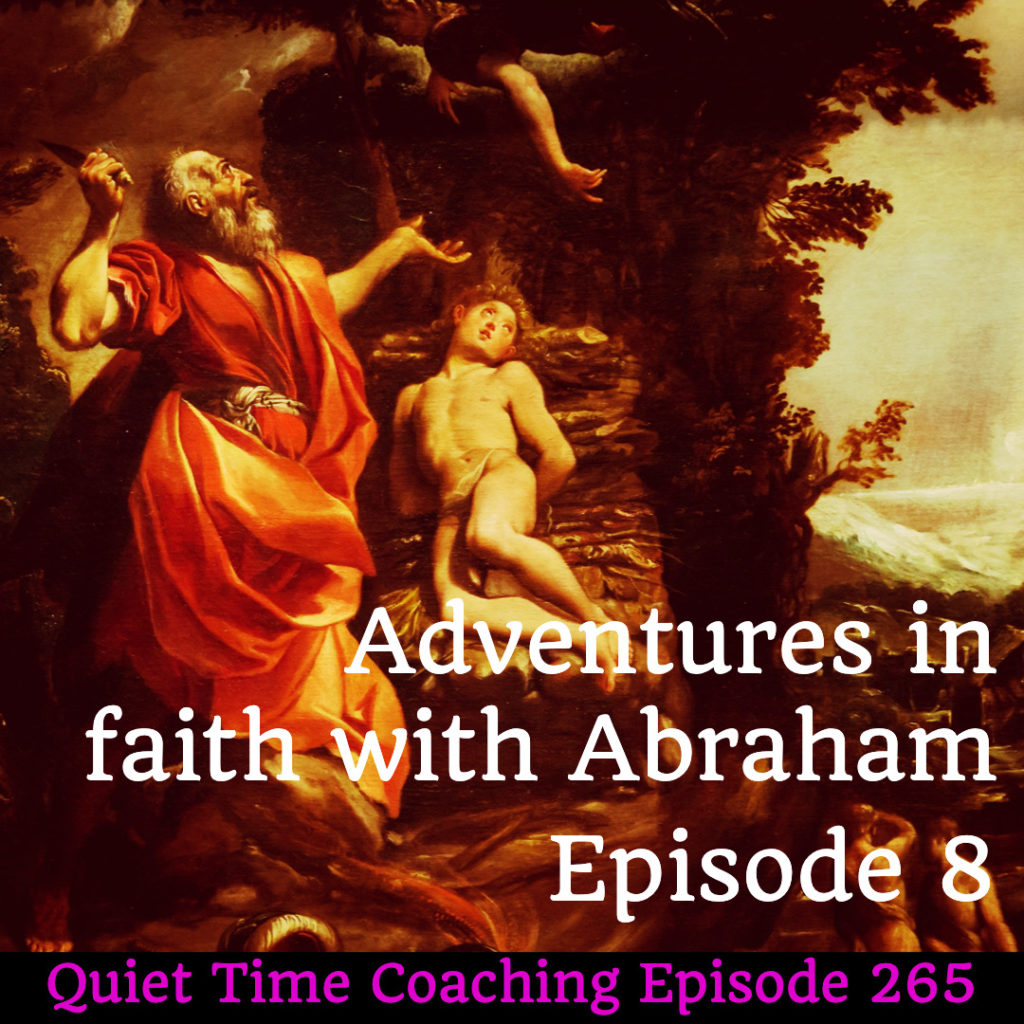 Would you like to learn more about faith? You've come to the right person. No, not me, Abraham. This is a daily devotional podcast supporting a teaching series for the Watford church of Christ and the Thames Valley churches of Christ called "Adventures in faith with Abraham". It is also part of my quiet time coaching series.
What is it about Abraham which is so admirable? Many things. But perhaps above all else his adventurous faith, "By faith Abraham, when called to go to a place he would later receive as his inheritance, obeyed and went, even though he did not know where he was going." (Hebrews 11:8 NIV11)
Join me as we step out on a faith adventure with Abraham.
---
Episode 8
---
Today we conclude chapter 12
"But the LORD struck Pharaoh and his house with great plagues because of Sarai, Abram's wife. Then Pharaoh called Abram and said, "What is this you have done to me? Why did you not tell me that she was your wife? "Why did you say, 'She is my sister,' so that I took her for my wife? Now then, here is your wife, take her and go." Pharaoh commanded his men concerning him; and they escorted him away, with his wife and all that belonged to him." (Genesis 12:17–20 NAS95)
What are we seeing here? God in action. He was absent in the previous paragraph, but now he acts.
Abram is getting his first lesson in what happens when we deny reality. His fear has caused faith-amnesia. He has forgotten that God's promises are to be taken seriously. God promised to bless those who bless him and curse those who curse him.
The consequences of giving in to fear instead of living by faith are severe. Abram's faithlessness has an impact on many people. It is a negative impact instead of a positive one. Abram's time in Egypt could have led people to be in awe of a God who blesses his faithful ones. Instead, Abram's God is known as one who curses.
However, we do see grace at work. God does not abandon Abram. God does not kill Pharaoh or any of his people. Somehow Abram and Sarai's marriage survives! And, perhaps most strange of all, Abram comes out of the situation with blessings. He leaves with more possessions then he arrived with.
---
Devotional thought for today
Conflict is inevitable in life. Is there a necessary conflict you are avoiding? Abram attempted to avoid conflict with Pharaoh, but made the situation much worse. He forgot that God had everything in hand.
"The following night the Lord stood near Paul and said, "Take courage! As you have testified about me in Jerusalem, so you must also testify in Rome."" (Acts 23:11 NIV11)
---
Prayer point for today
Ask God for the courage to do what is right
---
If you have any questions or feedback please contact me: malcolm@malcolmcox.org.
The apostle Paul said of Abraham, "He is the father of us all." (Romans 4:16 NIV11) Let's allow him to be the father of Faith to you and me in January and February 2021.
Many thanks for listening today. See you tomorrow as we continue our adventure of faith with Abraham.
Take care and God bless, Malcolm