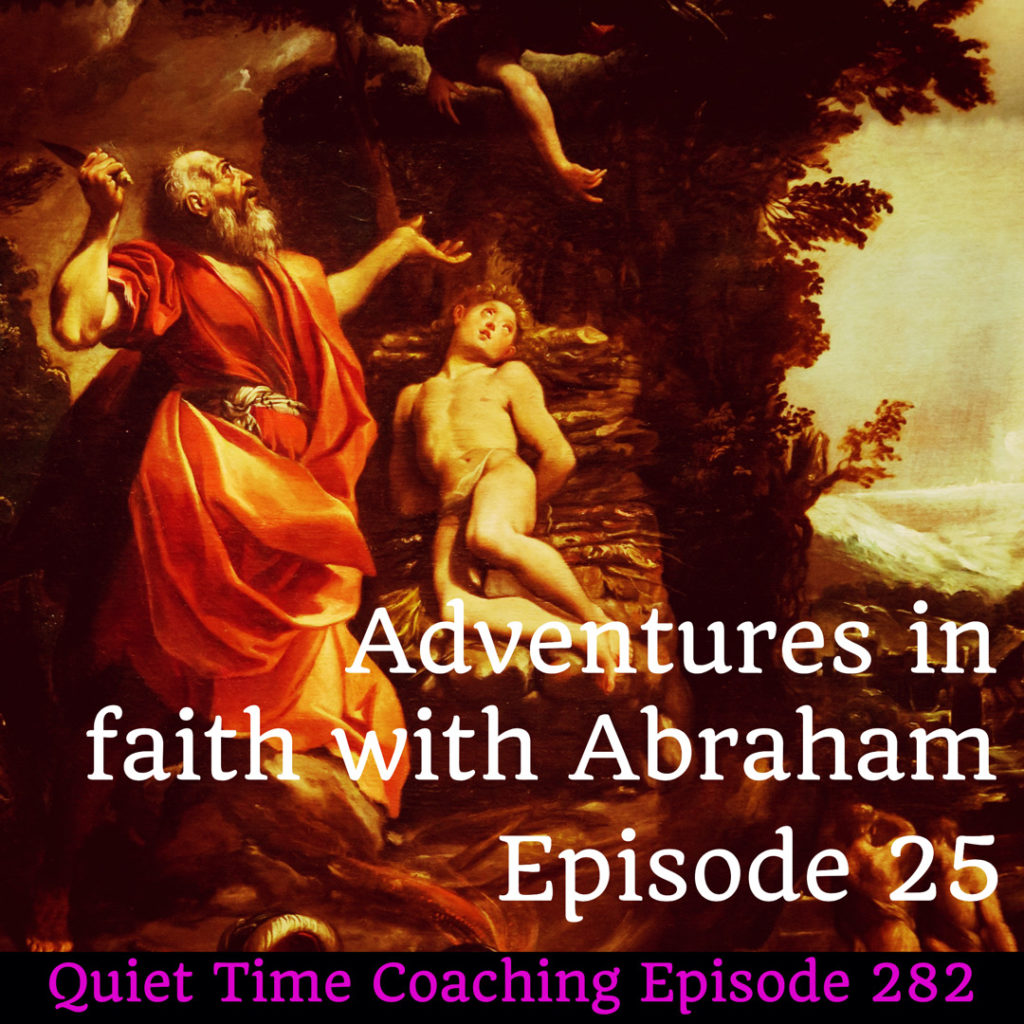 Would you like to learn more about faith? You've come to the right person. No, not me, Abraham. This is a daily devotional podcast supporting a teaching series for the Watford church of Christ and the Thames Valley churches of Christ called "Adventures in faith with Abraham". It is also part of my quiet time coaching series.
What is it about Abraham which is so admirable? Many things. But perhaps above all else his adventurous faith, "By faith Abraham, when called to go to a place he would later receive as his inheritance, obeyed and went, even though he did not know where he was going." (Hebrews 11:8 NIV11)
Join me as we step out on a faith adventure with Abraham.
---
Episode 25
---
Today we move further into chapter 16
""Now the angel of the LORD found her by a spring of water in the wilderness, by the spring on the way to Shur. He said, "Hagar, Sarai's maid, where have you come from and where are you going?" And she said, "I am fleeing from the presence of my mistress Sarai." Then the angel of the LORD said to her, "Return to your mistress, and submit yourself to her authority." Moreover, the angel of the LORD said to her, "I will greatly multiply your descendants so that they will be too many to count."" (Genesis 16:7–10 NAS95)
What are we seeing here? God goes looking for the lost.
The angel of the LORD or the angel of God are mentioned a total of 69 times in the Old Testament. Mostly from the books of Genesis to Judges.
The angel of the LORD appears at moments of personal crisis in Genesis (Gen 21:17; 22:11, 15). He either is the LORD in human form, or speaks for God and with his authority.
---
Devotional thought for today
How did Hagar feel? We will get a better picture of that tomorrow. But for now, let's think about what we're learning about God.
Firstly, he goes looking for the lost. Just like God in Genesis 3. Just like Jesus, Luke 19:10. He wants to create connection and offer support where it is most needed.
Secondly, he is personal. Notice that he uses Hagar's name. Her husband has not used her name, nor has her mistress. This is the first time her name is used in the chapter. Hagar now knows she is not nameless and insignificant, but known and loved.
Thirdly, he is corrective. He sent Hagar back to the way she came, in a direction she does not want to go. He knows what's best for her.
Fourthly, he is visionary. He tells her of wonderful blessings to come.
Which of these four aspects of the angel of the LORD connect for you the most? We see all of them in Jesus. Which passages in the New Testament come to mind when you think of these characteristics of Jesus?
---
Prayer point for today
Ask God to help you yearn for a better understanding of him and a deeper connection with him
---
If you have any questions or feedback please contact me: malcolm@malcolmcox.org.
The apostle Paul said of Abraham, "He is the father of us all." (Romans 4:16 NIV11) Let's allow him to be the father of Faith to you and me in January and February 2021.
Many thanks for listening today. See you tomorrow as we continue our adventure of faith with Abraham.
Take care and God bless, Malcolm