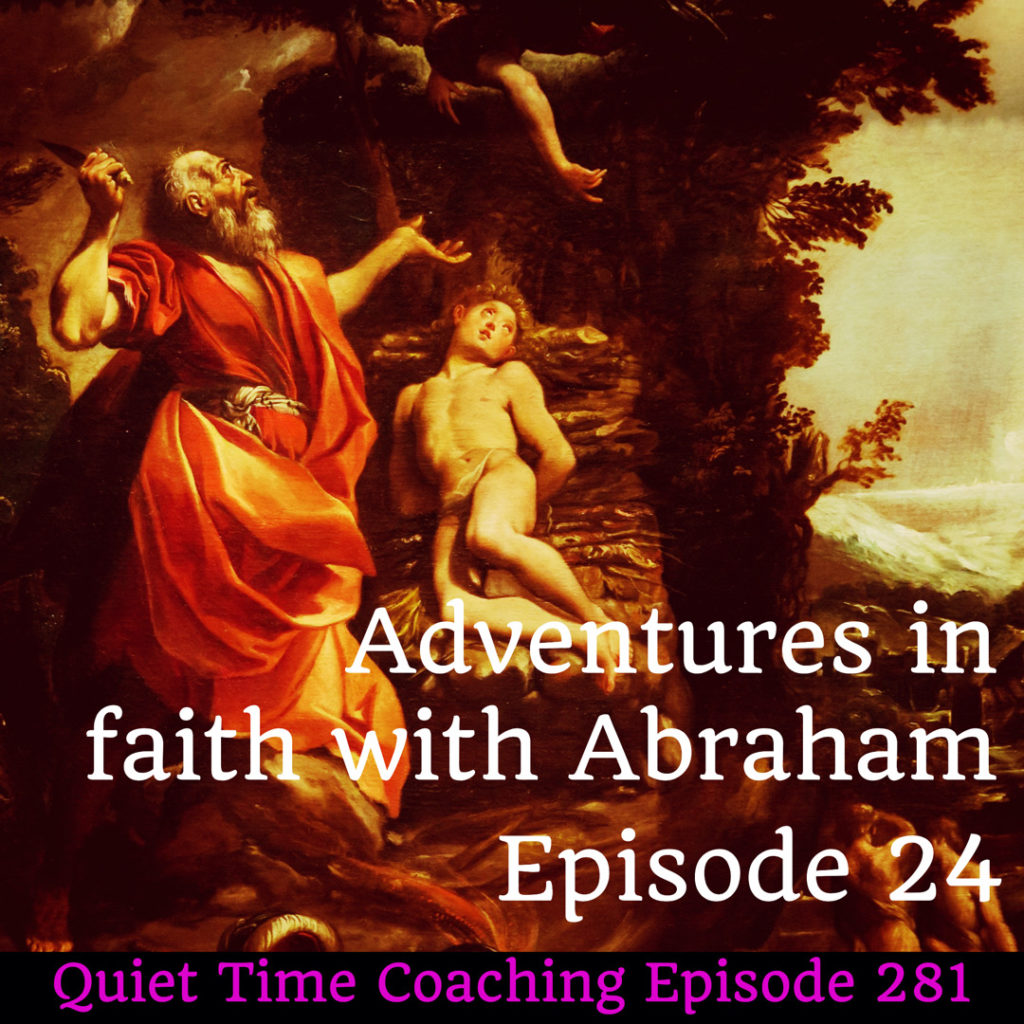 Would you like to learn more about faith? You've come to the right person. No, not me, Abraham. This is a daily devotional podcast supporting a teaching series for the Watford church of Christ and the Thames Valley churches of Christ called "Adventures in faith with Abraham". It is also part of my quiet time coaching series.
What is it about Abraham which is so admirable? Many things. But perhaps above all else his adventurous faith, "By faith Abraham, when called to go to a place he would later receive as his inheritance, obeyed and went, even though he did not know where he was going." (Hebrews 11:8 NIV11)
Join me as we step out on a faith adventure with Abraham.
---
Episode 24
---
Today we move further into chapter 16
""And Sarai said to Abram, "May the wrong done me be upon you. I gave my maid into your arms, but when she saw that she had conceived, I was despised in her sight. May the LORD judge between you and me." But Abram said to Sarai, "Behold, your maid is in your power; do to her what is good in your sight." So Sarai treated her harshly, and she fled from her presence." (Genesis 16:5–6 NAS95)
What are we seeing here? The consequences of impatience.
Sarai feels wronged. The word for "wrong" can be translated "violence". It is the same word used to describe what was going on that caused the flood (Genesis 6:11,13). Hagar might be giving her former mistress a hard time, but it cannot possibly as bad as all that!
Sarai now treats Hagar "harshly", a word used to describe the experience of the Israelite slaves in Egypt (Exodus 1:12). Hagar is from Egypt (16:1). Hence, we have a frightening prefigured reversal of the oppression prophesied in Genesis 15:13.
---
Devotional thought for today
Some kind of combination of hurt, anger, disappointment and resentment has twisted Sarai's heart. Her behaviour is out of all proportion to her treatment. Rarely has the phrase, "be careful what you wish for" been more apt.
When we manipulate circumstances in our favour, we invite all kinds of 'demons' into our heart.
The Word biblical commentary put it this way:
"…the first scene ends in total disaster for all concerned. Hagar has lost her home, Sarai her maid, and Abram his second wife and newborn child."
Is there any area of your life at the moment where you are struggling with impatience? Here is a scripture for you to meditate on today:
"Better a patient person than a warrior, one with self-control than one who takes a city." (Proverbs 16:32 NIV11)
---
Prayer point for today
Ask God to grant you the patience you need in the specific areas where you feel impatient.
---
If you have any questions or feedback please contact me: malcolm@malcolmcox.org.
The apostle Paul said of Abraham, "He is the father of us all." (Romans 4:16 NIV11) Let's allow him to be the father of Faith to you and me in January and February 2021.
Many thanks for listening today. See you tomorrow as we continue our adventure of faith with Abraham.
Take care and God bless, Malcolm