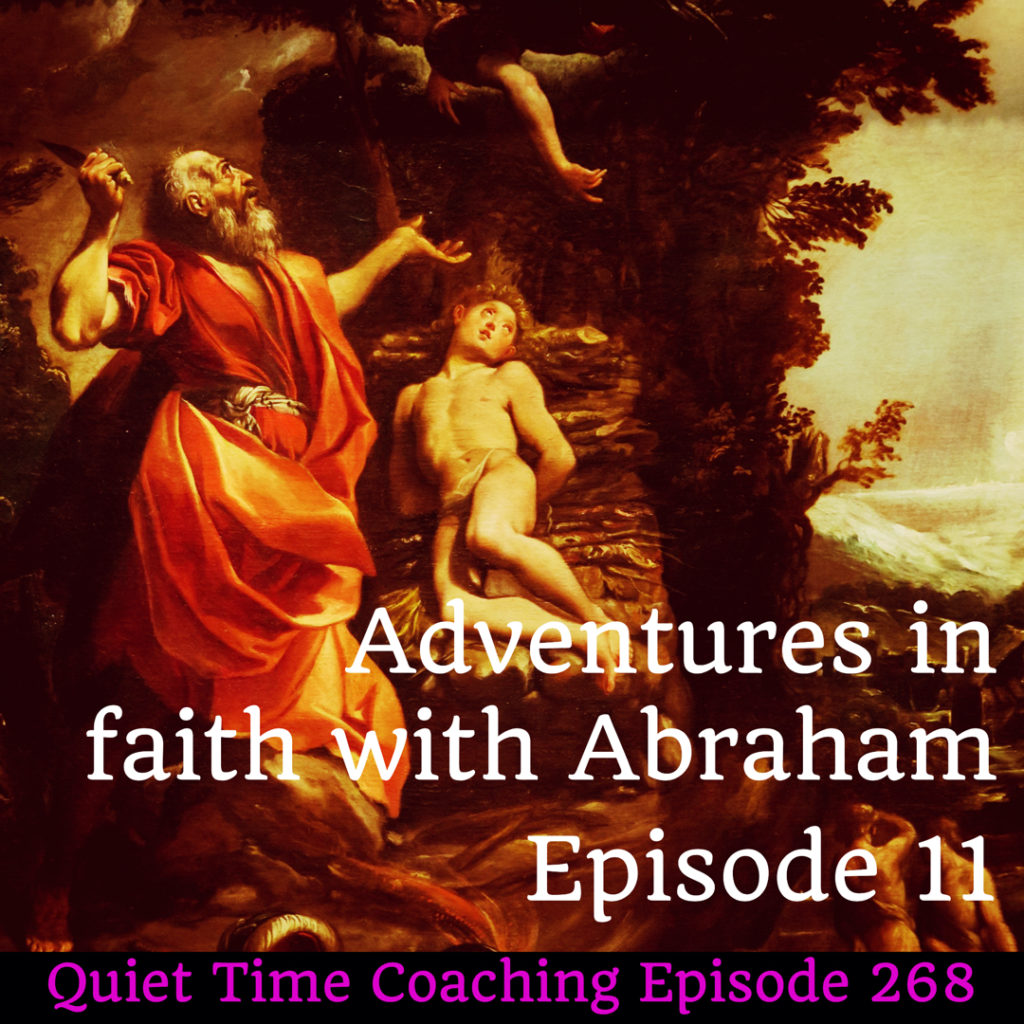 Would you like to learn more about faith? You've come to the right person. No, not me, Abraham. This is a daily devotional podcast supporting a teaching series for the Watford church of Christ and the Thames Valley churches of Christ called "Adventures in faith with Abraham". It is also part of my quiet time coaching series.
What is it about Abraham which is so admirable? Many things. But perhaps above all else his adventurous faith, "By faith Abraham, when called to go to a place he would later receive as his inheritance, obeyed and went, even though he did not know where he was going." (Hebrews 11:8 NIV11)
Join me as we step out on a faith adventure with Abraham.
Episode 11
Today we continue in chapter 13
"Lot lifted up his eyes and saw all the valley of the Jordan, that it was well watered everywhere — this was before the LORD destroyed Sodom and Gomorrah — like the garden of the LORD, like the land of Egypt as you go to Zoar. So Lot chose for himself all the valley of the Jordan, and Lot journeyed eastward. Thus they separated from each other. Abram settled in the land of Canaan, while Lot settled in the cities of the valley, and moved his tents as far as Sodom. Now the men of Sodom were wicked exceedingly and sinners against the LORD." (Genesis 13:10–13 NAS95)
What are we seeing here? Different people see different things.
What did Lot see? He saw land which might make him rich. He noticed cities where he might find husbands for his daughters. He observed a place of comfort.
Perhaps the key phrase here is, "like the land of Egypt". Has he forgotten what happened so recently in Egypt? Abram compromised, people were cursed, and he escaped by the skin of his teeth, and only by the gracious direct intervention of God. Lot was part of that. He has forgotten that comfort is a complicated goal.
When we think we see what we think we want, we miss seeing the whole picture.
Devotional thought for today
Are you tempted to pursue something unhealthy? Are you attempting to avoid discomfort? Are you bringing other people into your ambitions to help you be objective? How sad is that we have no record of Lot asking his uncle for advice. His destiny, and that of his family might have been very different.
Our comfort comes from God. Being a follower of Jesus is rarely comfortable, but, in our discomfort, we have one who will comfort us because he loves us.
"Blessed are those who mourn, for they will be comforted." (Matthew 5:4 NIV11)
Prayer point for today
Ask God to give you objectivity about your ambitions, and the comfort you need to handle the issues in life which cause us to mourn.
If you have any questions or feedback please contact me: malcolm@malcolmcox.org.
The apostle Paul said of Abraham, "He is the father of us all." (Romans 4:16 NIV11) Let's allow him to be the father of Faith to you and me in January and February 2021.
Many thanks for listening today. See you tomorrow as we continue our adventure of faith with Abraham.
Take care and God bless, Malcolm