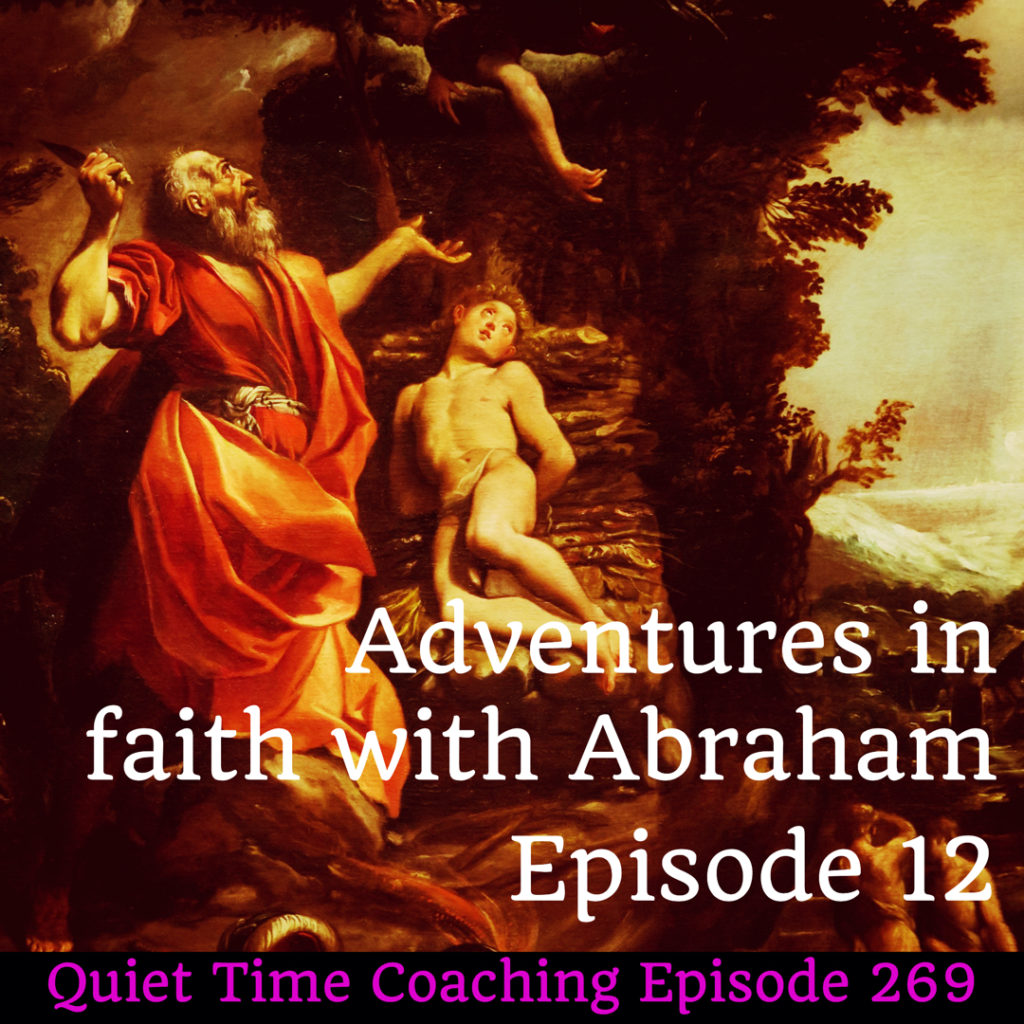 Would you like to learn more about faith? You've come to the right person. No, not me, Abraham. This is a daily devotional podcast supporting a teaching series for the Watford church of Christ and the Thames Valley churches of Christ called "Adventures in faith with Abraham". It is also part of my quiet time coaching series.
What is it about Abraham which is so admirable? Many things. But perhaps above all else his adventurous faith, "By faith Abraham, when called to go to a place he would later receive as his inheritance, obeyed and went, even though he did not know where he was going." (Hebrews 11:8 NIV11)
Join me as we step out on a faith adventure with Abraham.
Episode 12
Today we continue in chapter 13
"The LORD said to Abram, after Lot had separated from him, "Now lift up your eyes and look from the place where you are, northward and southward and eastward and westward; for all the land which you see, I will give it to you and to your descendants forever. "I will make your descendants as the dust of the earth, so that if anyone can number the dust of the earth, then your descendants can also be numbered. "Arise, walk about the land through its length and breadth; for I will give it to you." Then Abram moved his tent and came and dwelt by the oaks of Mamre, which are in Hebron, and there he built an altar to the LORD." (Genesis 13:14–18 NAS95)
What are we seeing here? God notices when we act with integrity.
It can surely be no coincidence that God speaks once more to Abram after he and Lot have gone their separate ways. It looks like a seal of approval on Abram's perspective. He is happy to trust God and his promises about the land. Hence, God takes his promise up a step.
"This reaffirmation of the promise of the land differs from the earlier formula by its much greater explicitness. First, the land is more precisely defined: "all . . . which you see." Second, it is given to Abram as well as to his descendants. And third, it is given in perpetuity, "forever."" Wenham, Gordon J. Genesis 1–15. WBC 1.
Immediately after Abram is humble in seeking the good of another above his own, and followed by Lot's selfish and sensually-led decision, and God's commentary on the spiritual bankruptcy of the area Lot has chosen, God gives Abram a vision. It is a great vision of land and offspring. Why does it come here? Perhaps to reassure and reward Abram for his selfless behaviour. It is a bit like God saying, "That's the right way to go about things, Abram. This is the way to deal with people. Keep up this style and I will be with you."
Devotional thought for today
We do not earn our intimacy with God, but, a life lived in integrity with God's Spirit must surely lead to a clearer understanding and experience of his blessings. Do not give in to the temptation to compromise on your beliefs or values as a follower of Jesus.
"So do not throw away your confidence; it will be richly rewarded." (Hebrews 10:35 NIV11)
Prayer point for today
Ask God to give you the courage to trust him, and never compromise.
If you have any questions or feedback please contact me: malcolm@malcolmcox.org.
The apostle Paul said of Abraham, "He is the father of us all." (Romans 4:16 NIV11) Let's allow him to be the father of Faith to you and me in January and February 2021.
Many thanks for listening today. See you tomorrow as we continue our adventure of faith with Abraham.
Take care and God bless, Malcolm