Newsletter 21 August 2020, Episode 59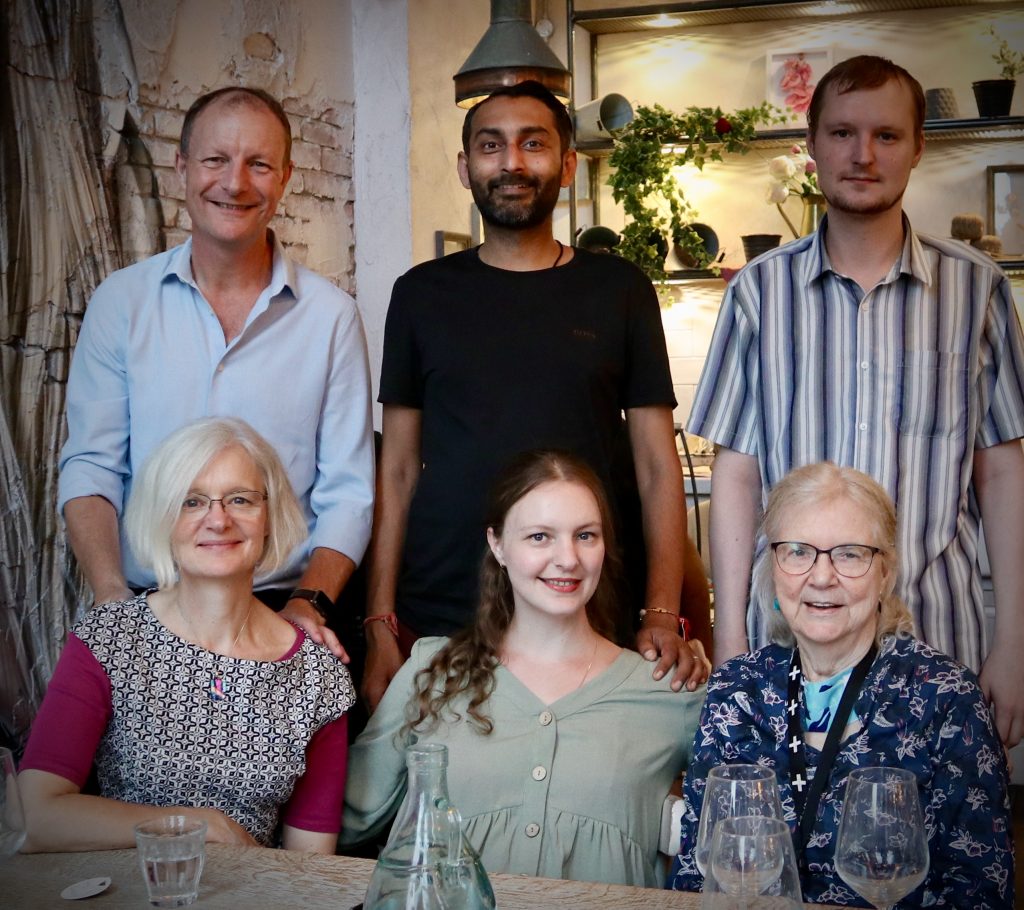 The harmonious life
We had the privilege of celebrating our daughter and son-in-law's first wedding anniversary on Wednesday. Lydia and Bintesh have had 12 months of married life together. A special "thank you" must go to my wonderful mother-in-law who paid for the lunch at "The Florist" in Watford.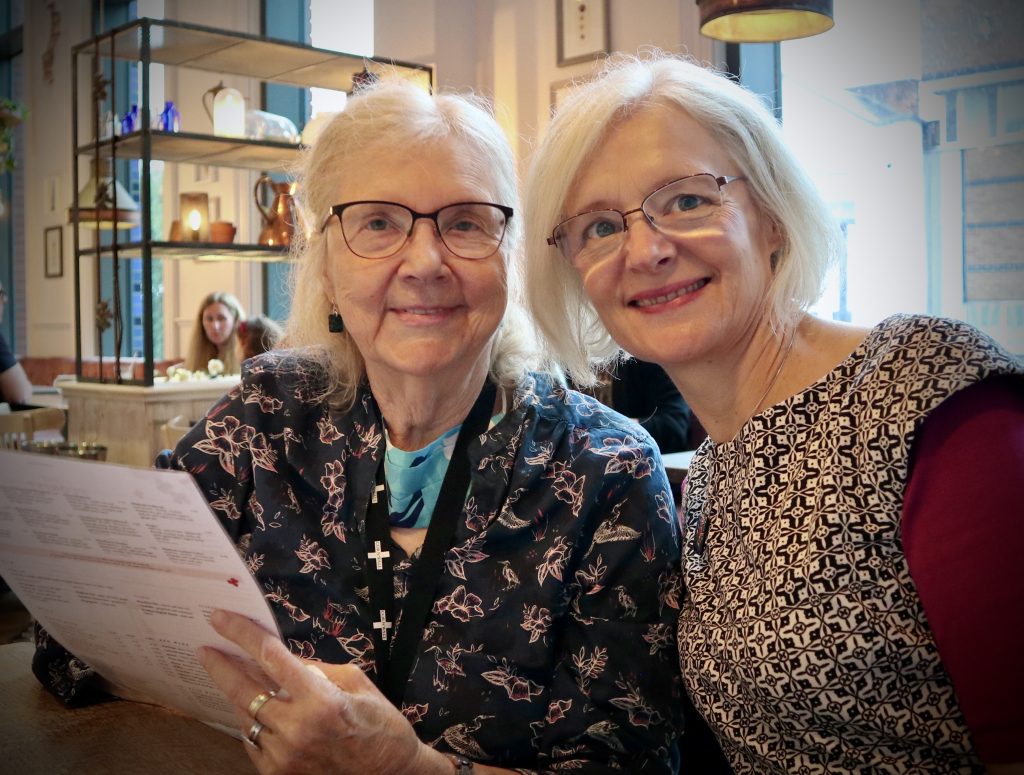 Getting family together has proven to be somewhat challenging during the COVID-19 shenanigans. It feels all the sweeter when it works out like it did this week. But in between we miss that sense of doing life together.
I have the same feeling about our church fellowship. We see each other online, and occasionally as couples in each other's gardens. But it's not the same as having all 25 members of the Watford church singing together, praying together and chatting over tea and coffee at the end of the service.
While we all miss this, it may also creatively help us to consider the true nature of our unity. I'm speaking on the topic of unity this Sunday because it is the headline from Psalm 133 – the next in the Psalms of Ascent.
"How good and pleasant it is when God's people live together in unity!" (Psalm 133:1 NIV11) The NLT swaps the word "unity" for the word "harmony". The Message version translate the verse, "How wonderful, how beautiful, when brothers and sisters get along!" (Psalm 133:1 MESSAGE)
Where does this harmony, this oneness (John 17: 20-23), come from? How is it developed? What stands in its way?
I dare say we will not fully answer all these questions in one short sermon on Sunday (though you are welcome to see how far we get). However, as I reflect on the picture of harmonious family life prompted by this verse, I am reminded that unity as God intended to be is a function of a spiritually healthy approach and commitment to relationships, and nothing to do with structures and organisations.
I have nothing against organisations and structures as such. But humanity has a propensity to depend upon adherence to the rules of an organisation as a poor, and indeed corrupted substitute for a godly unity. It does not seem to me that the Father, the Son and the Spirit are one because of any sense of structural conformity. What we term the Trinity is, in its essence, the fullest, most perfect and beautiful expression of what the Psalmist longs for. Consider this quote:
"Christian worship is nothing more, nor less, than the Spirit enabling us to join in with Christ's worship of the Father. Christian prayer is nothing more, nor less, than the Spirit enabling us to join in with Christ's prayer to the Father."

From 'Worshipping Trinity' by Robin Parry.
One of the reasons we gather is to join in the self-giving worship of each part of the Godhead towards one another, and, as we worship together, we are drawn into, purified and refined in our relationships. It is God who creates the harmony. Our part is to sing his song-together.
Please pray for us on Sunday that as a church, the Watford group will learn together how to be together, worship together, live together as God's people in the kind of harmony that brings him glory and us great joy.
---
Upcoming projects for the next few days
A sermon on Psalm 133 for the Watford church this Sunday, & Psalm 134 next Sunday.
Continuing the new series on prayer for the Thames Valley church (based on the Lord's prayer from Matthew 6). Next class based on Matthew 6:11.
Class 10 of the series "They tell of the glory of your kingdom and speak of your might" (Psalm 145:11) – How to prepare yourself to preach
A quiet time coaching podcast on "on earth as it is in heaven" 
Helping my son to move out into his own studio flat
Writing an article on Hebrews 13:17
Editing an article called, "Leader as host, host as leader" based on the idea that leader as host might be a helpful alternative model to the leader as hero or servant
---
Solution focused coaching
Many thanks to the two people who have agreed to let me coach them. Let me know if you would like some coaching. Sessions can be as short or as long as needed. 
---
Until the next time, I hope you find greater and greater harmony developing in your local fellowships. Please let me know what you think helps this harmony to become a reality.
God bless, Malcolm