A sermon for the Watford church of Christ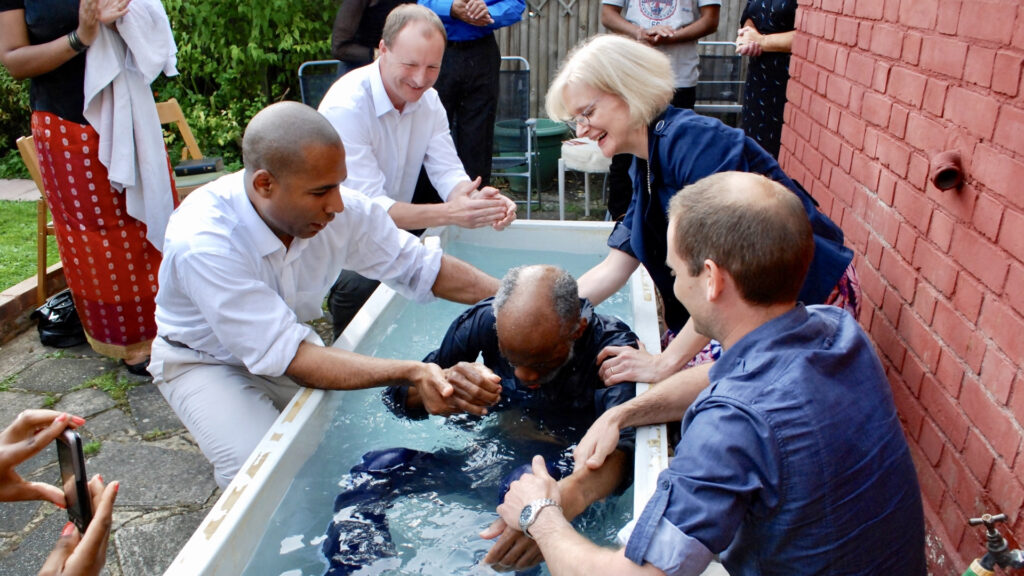 A sermon for the Watford church of Christ
What will happen to Christians living and dead? 4:14-18
QUESTION: What comes to your mind when we talk about the second coming of Jesus?
A. Sequence
Jesus comes back victorious
The 'sleepers' resurrect
They and anyone alive at the time join Jesus in eternal life
B. Everyone will notice
'One word of command, one shout from the archangel, one blast from the trumpet of God and the Lord himself will come down from Heaven!'' J. B. Phillips translation
C. With Lord forever – excellent outcome!
What will happen to people without Christ? 5:1-3
Do not know date
Do not speculate
A. Thief – Unexpected
B. Peace and Safety – False confidence
C. Labour pains – No way out – inevitable
We are called to be awake and sober so as to help these people
Who we are & how to respond to who we are. 5:4-8
A. Awake, not asleep / Sober, not drunk
Take yourself seriously – you matter in the kingdom of God
B. Faith, Love, Hope
Do a Bible study on these themes
C. What does this mean?
Help one another – written to a church
Conclusion, 5:9-11
God's aims for us, & our response
Are you afraid of death?
Are you afraid of judgement?
Does it bother you that you do not know when Jesus is coming back?
What does it mean to put on faith love and hope?
God's hope is that we will live – differently – with confidence
God's aims are that we benefit from the confidence of our destiny beyond this life
Please add your comments on this week's topic. We learn best when we learn in community.
Do you have a question about teaching the Bible? Is it theological, technical, practical? Send me your questions or suggestions. Here's the email: malcolm@malcolmcox.org.
If you'd like a copy of my free eBook on spiritual disciplines, "How God grows His people", sign up at my website: http://www.malcolmcox.org.
Please pass the link on, subscribe, leave a review.
"Worship the LORD with gladness; come before him with joyful songs." (Psalms 100:2 NIV11)
God bless, Malcolm