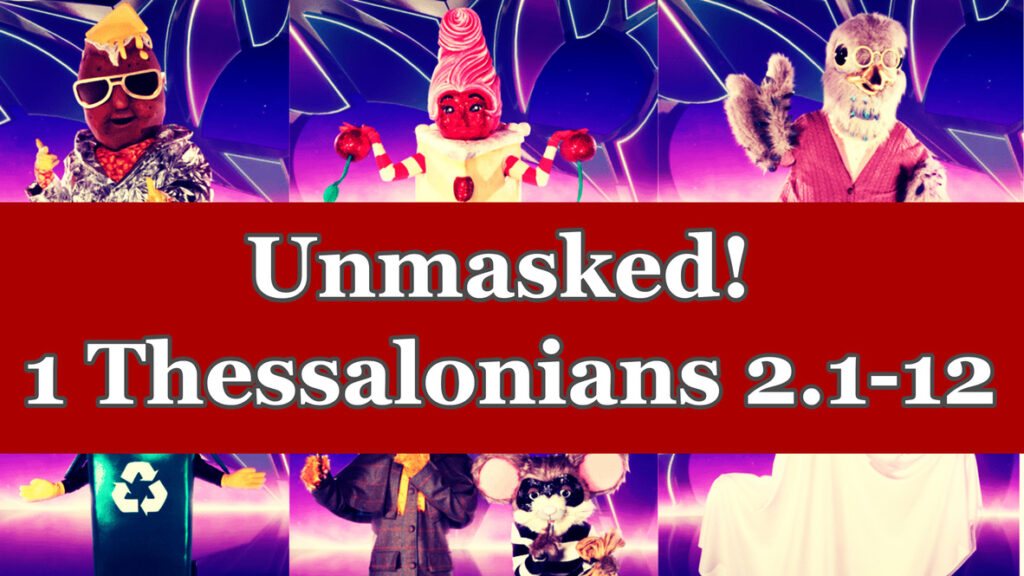 A sermon for the Watford church of Christ
What God's messengers are like inside, internally, their motives – and how you can tell, vv2-7
A. Suffering, v2
Acts 16 – stripped, beaten with rods, severely flogged, prison, feet in stocks.
Yet bold in speaking
Why do that if likely to receive same treatment?
B. Motives, v3
Not tricky
If he had tricked them they would know by now
C. Flattery, v5
No greed
Does not get you beaten up
Authority from suffering and sacrifice for no personal gain. Apply to leadership, of course, but also to how we treat one another because this is an issue of Christ-likeness.
"The hallmark of well-entrenched greed, then, is a willingness to use people to serve our love for money, rather than the use of money to serve our love for people." Glittering Vices, Rebecca Konyndyk DeYoung
"When we process our leadership by our character, the quality of the outcomes will be measured by a thriving culture where people are valued and not used, where the leader is respected and not feared, where a leader is trusted and not doubted, where the moral authority of the leader's life makes others glad to cooperate and achieve, where grace underwrites the administration of the employee handbook, and where the leader's example stimulates those he serves to live and lead as the leader lives and leads." Redefining Leadership Joseph M. Stowell
What God's messengers are like with people, externally, their actions – and how you can tell, vv7-12
A. Child
QUESTION: In what way could an adult like Paul be a 'child' among the Thessalonians?
Invisible
Not a 'hero'
Dependant
B. Nursing mother
QUESTION: In what way could an man like Paul be a 'nursing mother' among the Thessalonians?
Skin-close
Bird keeping chicks warm
Feeding
C. Father
QUESTION: In what way could an person like Paul be a 'father' among the Thessalonians?
Taking initiative by
Encouraging
Comforting
Urging
QUESTION: What would these look like?
"We remember before our God and Father your work produced by faith, your labour prompted by love, and your endurance inspired by hope in our Lord Jesus Christ." 1 Thessalonians 1:3
Encouraging – put courage in – FAITH
Comforting – companionable compassion – LOVE
Urging – take action – ENDURANCE
"He exhorted them like a sports coach telling his team how to win; he encouraged them like a friend strengthening someone facing a daunting task; he testified to them like a witness in a court of law." N. T. Wright, The NT for Everyone
Conclusion
A wonderful model for us to imitate in reaching out to those who do not know God….
'The true missionary is not someone specialised in the delivery of the message but someone whose whole being, completely committed to a message which demands all, is communicated to his hearers.' Best, Tyndale Commentary
Please add your comments on this week's topic. We learn best when we learn in community.
Do you have a question about teaching the Bible? Is it theological, technical, practical? Send me your questions or suggestions. Here's the email: malcolm@malcolmcox.org.
If you'd like a copy of my free eBook on spiritual disciplines, "How God grows His people", sign up at my website: http://www.malcolmcox.org.
Please pass the link on, subscribe, leave a review.
"Worship the LORD with gladness; come before him with joyful songs." (Psalms 100:2 NIV11)
God bless, Malcolm