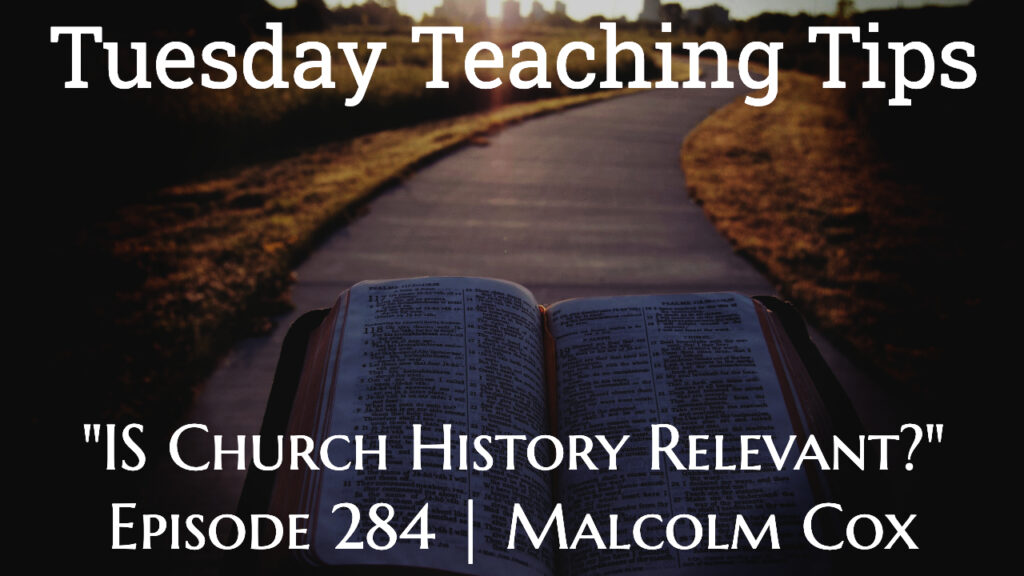 I'm in the last stages of preparing for our church history module for AIM UK & Ireland coming this weekend. If you are watching this in time, please feel free to sign up for the classes on the 3rd of December. Even if you're too late for that, you can still sign up for the course and watch the classes online.
https://www.aimukandireland.com/course/church-history
What does church history have to do with teaching of preaching? Church History helps us separate pragmatism and tradition from core teachings, and thus helps unity and prevents unnecessary division. Let me offer one thought based on the book, "Renewing God's People" by Holloway and Foster.
The churches of Christ have been traditionally non-instrumental. Churches have divided over the issue. Where did this come from?
The lack of instruments in the movement was not initially a scriptural issue and was probably more to do with its frontier nature.
"The first recorded instance of an instrument used in worship among the Stone-Campbell churches was in Midway, Kentucky, in 1859. The minister, L.L. Pinkerton (1812 to 1875), brought in a melodeon to help singing that was so bad it "scared even the rats from worship."" p93.
Instruments began to be used after the Civil war, mostly in the North. The North justified them on the grounds of appealing to a new generation of worshippers and to help singing. The South opposed them on the grounds of waste when southerners were starving, and an accommodation to culture.
Why was this issue so much more divisive than others? Perhaps because it was so visible. Did it need to divide people? We may have preferences for singing with or without instruments. Personally I like a blend of both. However, I cannot justify one position over the other from Scripture – nor do I feel the need to do so.
Conclusion
The application to preaching and teaching? It is helpful to see an example of how a practice (non-instrumental worship) developed as a practical outworking of circumstances, was challenged by new circumstances (greater wealth and desire to appeal to the culture) and was given theological justification after the fact.
Do we have practices that we can 'justify' from Scripture and which separate us from other Christians, but which have their origins in pragmatism, became established tradition and acquired theological justification? It must never be that a preacher or teacher presents a pragmatic solution as a Biblical imperative.
Why not sign up for the church history module: https://www.aimukandireland.com/course/church-history
Please add your comments on this week's topic. We learn best when we learn in community.
Do you have a question about teaching the Bible? Is it theological, technical, practical? Send me your questions or suggestions. Here's the email: malcolm@malcolmcox.org.
If you'd like a copy of my free eBook on spiritual disciplines, "How God grows His people", sign up at my website: http://www.malcolmcox.org.
Please pass the link on, subscribe, leave a review.
Keep calm and carry on teaching.
God bless, Malcolm