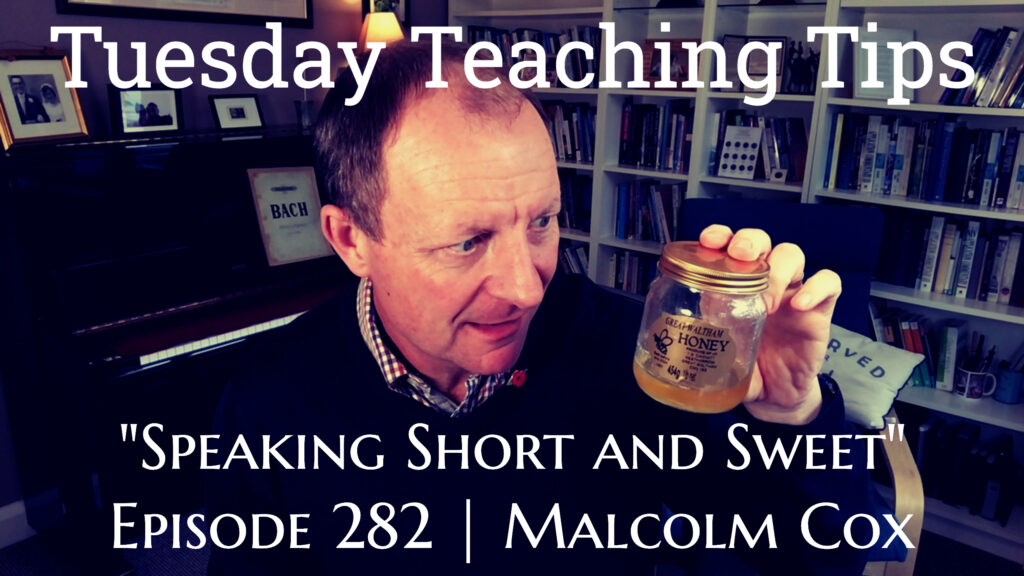 VALUE THE DISCIPLINE OF SHORT LESSONS
Shorter is not always better:

"And with many other words John exhorted the people and proclaimed the good news to them." (Luke 3:18 NIV11)
"With many other words he warned them; and he pleaded with them, "Save yourselves from this corrupt generation."" (Acts 2:40 NIV11)
"He traveled through that area, speaking many words of encouragement to the people, and finally arrived in Greece,"(Acts 20:2 NIV11)
No formula

But speakers should master the art of speaking long, medium, short
My Format

Context
Verse
Main point
Illustration
Application

Leave them wanting more
My experience

Hard
Practice the timing
People asked me about the next one – were looking forward to it
Could repeat back to me the main point

Conclusion

Fill the heart/mind, not the time
Most of the parables are short
Experiment: how short can you go and still be meaningful?
Please add your comments on this week's topic. We learn best when we learn in community.
Do you have a question about teaching the Bible? Is it theological, technical, practical? Send me your questions or suggestions. Here's the email: malcolm@malcolmcox.org.
If you'd like a copy of my free eBook on spiritual disciplines, "How God grows His people", sign up at my website: http://www.malcolmcox.org.
Please pass the link on, subscribe, leave a review.
Keep calm and carry on teaching.
God bless, Malcolm