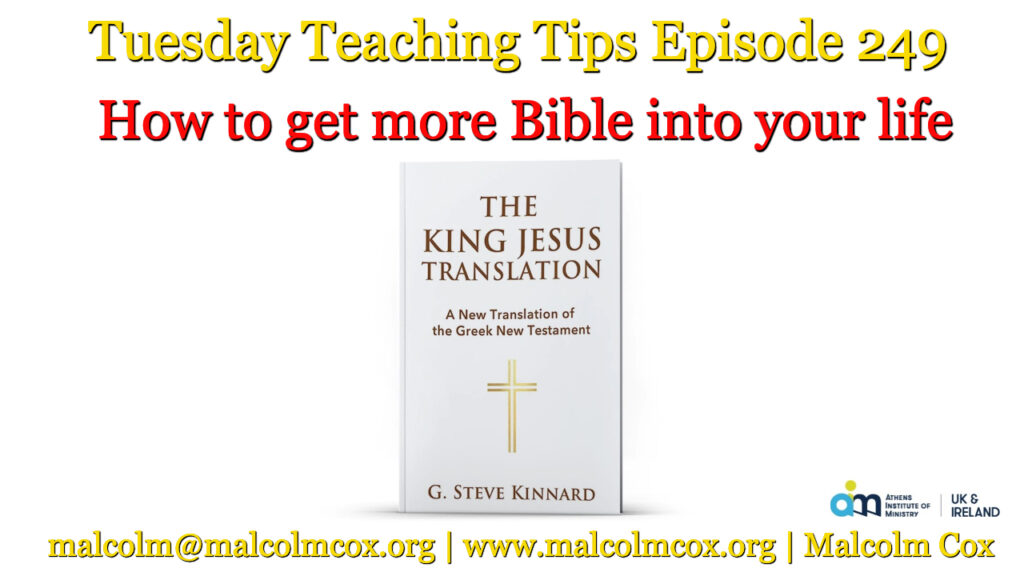 "Meanwhile a Jew named Apollos, a native of Alexandria, came to Ephesus. He was a learned man, with a thorough knowledge of the Scriptures."

Acts 18:24
Helpful teachers are familiar with the whole Bible. What is your plan to get more Bible into your life? Mine is to read Steve's new translation of the NT. He says:
Why do I call this translation the King Jesus Translation? The primary theme of the ministry of Jesus was "the Kingdom." The gospels tell the story of King Jesus entering the world to establish, teach, grow, explain, and bring people into—his Kingdom. The word Christ (Christos in the Greek) means "Messiah" or "Anointed One." Another way of saying that is—King. Jesus is King. King Jesus.

Why another translation of the New Testament? There certainly are plenty of great translations available in English. I offer this translation because I've always enjoyed reading different translations of the Bible. I find that when I read a new and unfamiliar translation, words and ideas jump off the page and grab my attention. This is why I read from different translations. I have dozens in my library.

Use the King Jesus Translation as a secondary Bible. Use it to get a little different flavor of how the Bible can be translated.

I hope you enjoy this translation. I don't expect it to gain wide use, but if it helps one apprentice of King Jesus draw closer to him and his Kingdom through reading it, then I'm grateful and happy.

G. Steve Kinnard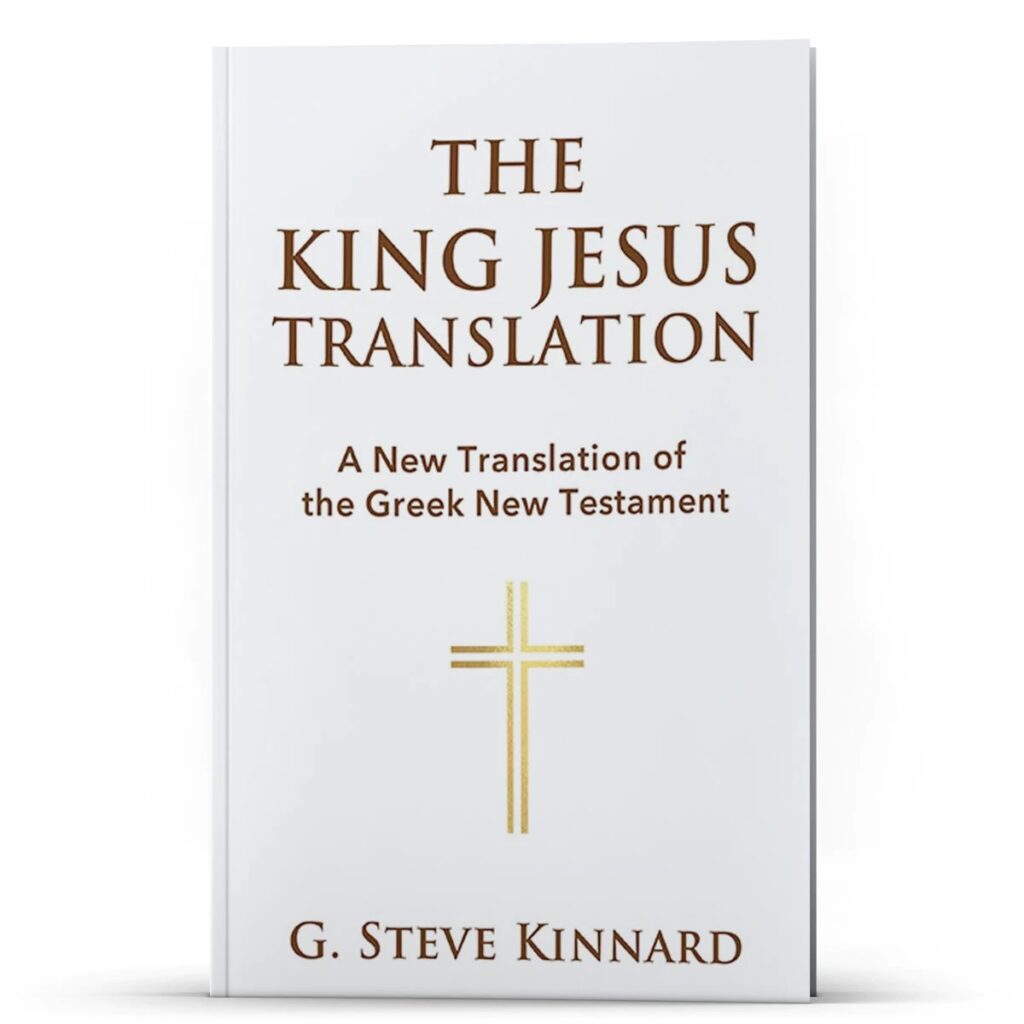 Please add your comments on this week's topic. We learn best when we learn in community.
Do you have a question about teaching the Bible? Is it theological, technical, practical? Send me your questions or suggestions. Here's the email: malcolm@malcolmcox.org.
If you'd like a copy of my free eBook on spiritual disciplines, "How God grows His people", sign up at my website: http://www.malcolmcox.org.
Please pass the link on, subscribe, leave a review.
"Worship the LORD with gladness; come before him with joyful songs." (Psalms 100:2 NIV11)
God bless, Malcolm