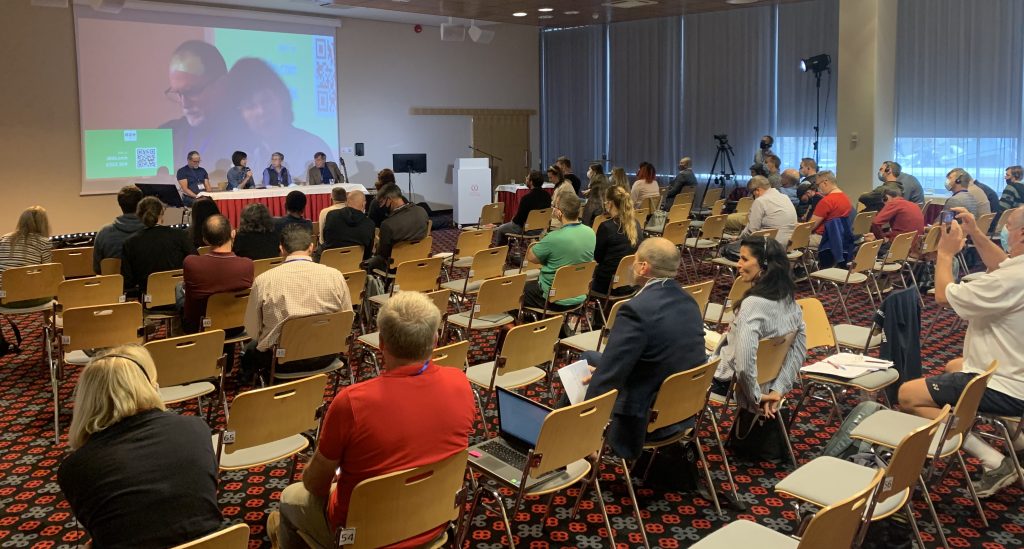 Unity, Teaching, LoveRecently I enjoyed the very great privilege of travelling to Tallinn in Estonia to attend a teaching conference. The details of getting there were somewhat stressful because of Covid-19. But it was well worth the effort.



You can find all the classes here: https://www.youtube.com/c/KristlikVabakogudus 

My own lesson on Colossians 2 is up on my site here: https://youtu.be/bY2lGBNK0Dg

Time will not allow a detailed report here, but I will say that it was a thrill to be there. I was inspired by what is going on in continental Europe as well as continental Africa regarding developing a teaching ministry. There was an atmosphere of soberness, but hope. The fellowship was deep, warm and meaningful.




Our hosts went out of their way to make us welcome. It can't be easy organising a conference whilst Covid is still with us.

 

It seems to me that in our fellowship of churches one of the most adventurous aspects of our development is in the area of teaching. I departed with a lighter heart and the one with which I arrived. Apart from the fact that we heard wonderful lessons about God, I got a renewed vision for the maturing impact of good quality teaching for young and old alike. The main practical conviction I came back with was to make sure that we get the UK and Ireland Athens Institute of ministry program going as soon as possible. The plan is January, so please pray it becomes a reality.

Let's review what has gone up on the site and my YouTube channel recently……

"We live in Christ" – Colossians 2
"Five Ways The Holy Spirit Unites Disciples of Christ" | Class 1 – Confession
Joy in the mourning: episode 16
TVCOC Gift for poor 2021
"A new thing", Episode 14. "We're back together again" Post-COVID church
"Tallinn Teaching Conference" | Report 2021 | Tuesday Teaching Tips: Episode 233
"A new thing", Episode 13. Live-streaming and Precautions | Post-COVID church
"Jesus and the law in Matthew" | Class 4 | Chris Birtles

 The near future 

Working on plans (together with Andy Boakye and Douglas Jacoby) for a UK & Ireland teaching programme based on the Athens Institute of Ministry. We hope to launch in January 2022.

Working on a new five part series on the holy spirit, relationships and unity for the Thames Valley churches of Christ. First class is linked above.

Trying to catch up with reading in advance of starting my Masters in theology next month. 

God bless, Malcolm