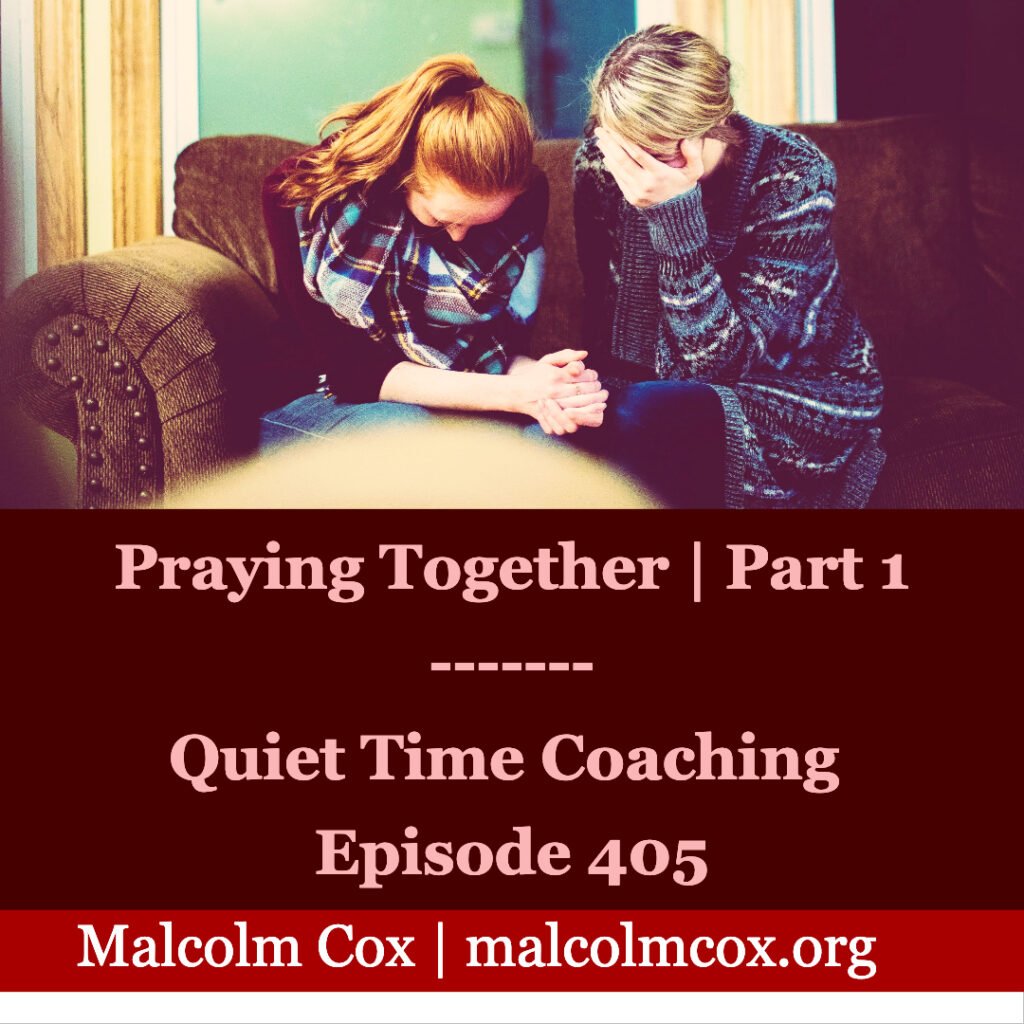 Why do we pray together with other Christians?
This week, I recorded the first of two classes on praying together. We looked at the praying church and the expectation that Jesus had of his disciples praying together. You can find it here (https://youtu.be/20-iUjHSlMw) and here (https://audioboom.com/posts/8259191). So today, I ask, what prevents us from praying together more often? Is it pride, Satan, practical challenges, fear, or not knowing how…?
This week I prayed with two members of my congregation over the phone. Unfortunately, they both live in places that make it difficult for us to physically meet to pray, but why should that be a barrier? Of course, it wasn't what they or I would prefer, but it was much better than not doing it. On both occasions, praying with Simon and Gbemi lifted my spirits. Part of the reason was that we were praying together and talking for a few minutes before we prayed, catching up, sharing our hearts, our needs and what was going on in our lives.
I am reminded that before "discipling partners" was invented, we had "prayer partners". Is it worth revisiting this idea? What difference might it make if you had a regular prayer partner or prayer partners?
Two final questions for this week:
What do you find most meaningful about praying together with another Christian?
What barriers do you face in praying together more often with other Christians?
Please add your comments on this week's topic. We learn best when we learn in community.
Do you have a question about teaching the Bible? Is it theological, technical, practical? Send me your questions or suggestions. Here's the email: malcolm@malcolmcox.org.
If you'd like a copy of my free eBook on spiritual disciplines, "How God grows His people", sign up at my website: http://www.malcolmcox.org.
Please pass the link on, subscribe, and leave a review.
"Worship the LORD with gladness; come before him with joyful songs." (Psalms 100:2 NIV11)
God bless, Malcolm