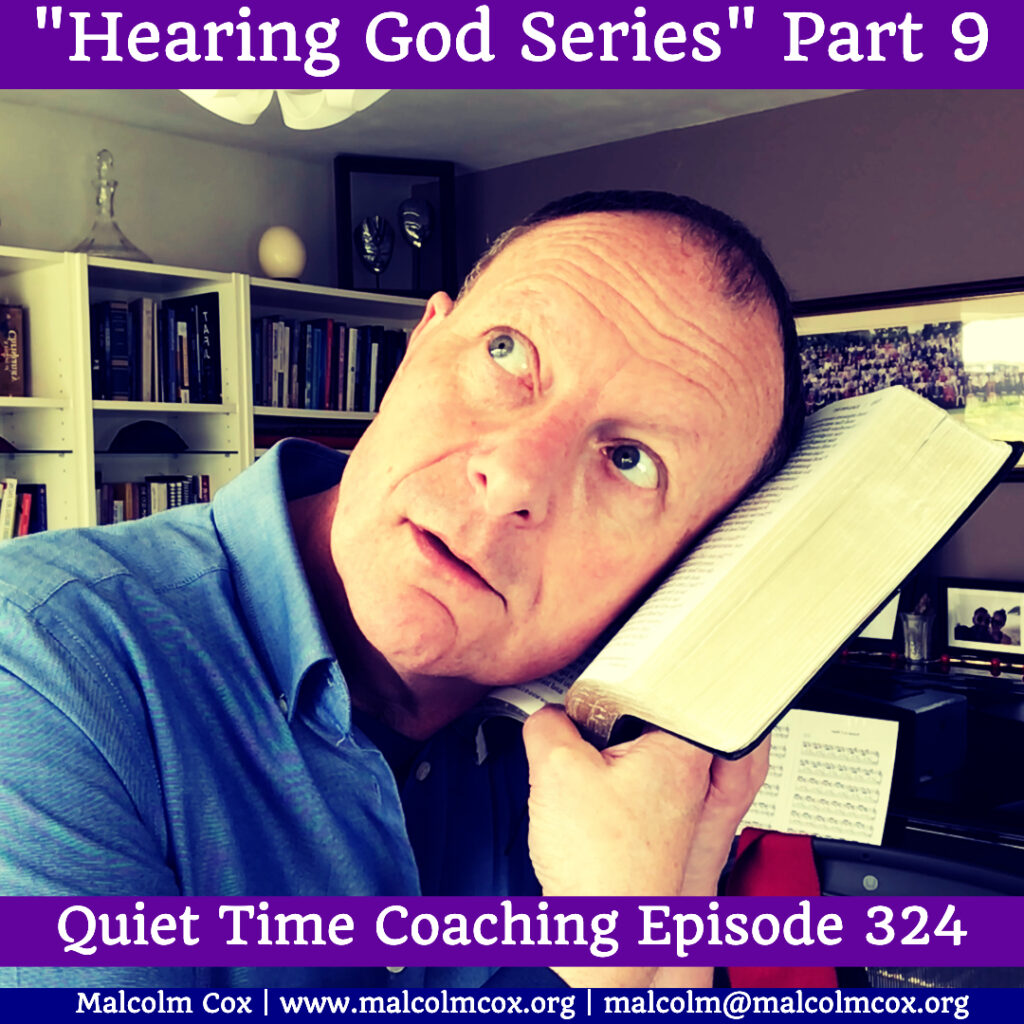 Hearing God: Developing a Conversational Relationship with God; Dallas Willard

Today we look at chapter 8 of the book which is titled "Recognising the voice of God".

"The one who enters by the gate is the shepherd of the sheep. The gatekeeper opens the gate for him, and the sheep listen to his voice. He calls his own sheep by name and leads them out. When he has brought out all his own, he goes on ahead of them, and his sheep follow him because they know his voice….
"I am the good shepherd; I know my sheep and my sheep know me— My sheep listen to my voice; I know them, and they follow me." John 10:2–4, 14, 27 NIV11

Voice recognition in nature
Animals recognise voices. Takes time. Just like us with God. Partly because God's voice is gentle. It has to be this way, or else he would be shouting at us and that's no way to conduct a relationship!
The three lights
Circumstances
Impressions of the Spirit
Passages from the Bible
Ask yourself which passages from the Bible might apply to your circumstances and then pray and reflect.
The three lights cannot be a formula.
Often recognised in retrospect
We must use our own judgement and take responsibility for it.
Three factors in the voice
"The quality of God's voice is more a matter of the weight or impact an impression makes on our consciousness."
Referencing Wesley, he makes the point that we just know when it's light or dark. In the same way, we just "know" it is him speaking to us. 176
Aim at familiarity with God's voice rather than a particular occurrence of his voice
The Spirit of God's voice
"It is a spirit of exalted peacefulness and confidence, of joy, of sweet reasonableness and of goodwill. It is, in short, the spirit of Jesus…" 177
It strikes me that one way to discern the voice of God is to ask whether the way in which he spoke fits with the fruit of the Spirit.
Watch out if it's all cosy
Infallibility
Don't expect it. God knows we are fallible, it must therefore be acceptable to be wrong from time to time.
Our goal is to let the word of God seize us, rather than us seize the words of the Bible
Four aspects
Direct, daily kingdom access for all believers
Provision of confidence, comfort and peace
Protection from mad religionists and legalism
Realisation of a biblical quality of life
Next week we will go on to look at chapter 9 of the book which is titled "A life more than guidance"

Please add your comments on this week's topic. We learn best when we learn in community.

Do you have a question about teaching the Bible? Is it theological, technical, practical? Send me your questions or suggestions. Here's the email: [malcolm@malcolmcox.org](mailto:malcolm@malcolmcox.org).

If you'd like a copy of my free eBook on spiritual disciplines, "How God grows His people", sign up at my website: http://[www.malcolmcox.org](http://www.malcolmcox.org/).

Please pass the link on, subscribe, leave a review.

"Worship the LORD with gladness; come before him with joyful songs." (Psalms 100:2 NIV11)

God bless, Malcolm