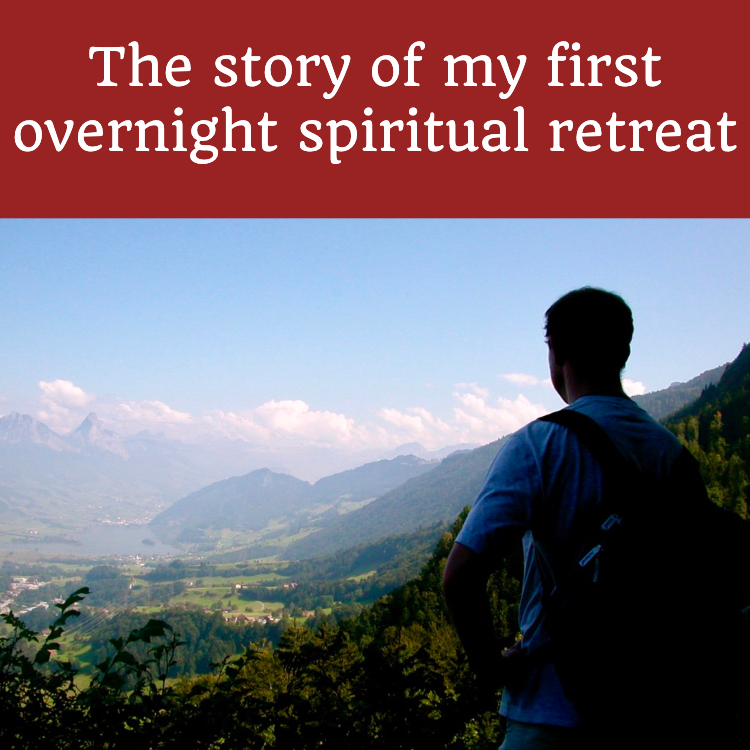 In today's quiet time coaching episode I tell you the story of my first overnight personal spiritual retreat which I took in 2003. This might be my most vulnerable and personal podcast yet. Truthfully, I feel nervous about sending it out into the world. However, I have benefited so much from taking these kinds of retreats that it would be wrong of me not to be transparent about the circumstances for that first retreat.
The other reason for telling you the story is to make it clear why I'm planning to lead This a small group on an overnight spiritual retreat. I've considered doing this for many years, but it never seemed to be the right time. For some reason, and I can't explain exactly why, I sense that God has laid it on my heart to plan a group retreat.
More details forthcoming in the future, but for now I'm thinking of a two night retreat (Friday and Saturday nights) for a small group, perhaps a dozen, at the end of March 2020. I'm going to look at a potential venue tomorrow (as of the day of recording).
In the near future I will post a tentative date, draft schedule and approximate costs so that I can gauge the level of interest before I book something.
If you'd be interested in joining me on a two night spiritual retreat, please let me know. And if you have participated in anything like this, please tell me what worked best for you.
I do hope you enjoy my reflections on my first retreat and my hopes for the group retreat next year.
---
Please add your comments on this week's topic. We learn best when we learn in community. 
Do you have a question about teaching the Bible? Is it theological, technical, practical? Send me your questions or suggestions. Here's the email: malcolm@malcolmcox.org.
If you'd like a copy of my free eBook on spiritual disciplines, "How God grows His people", sign up at my website: http://www.malcolmcox.org.
Please pass the link on, subscribe, leave a review.
God bless, Malcolm
PS: You might also be interested in my book: "An elephant's swimming pool", a devotional look at the Gospel of John