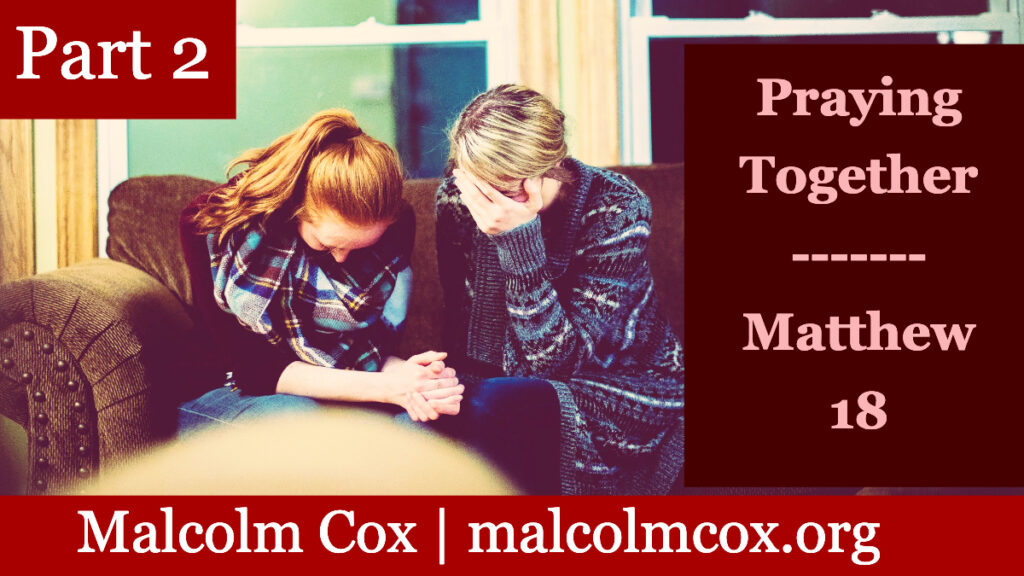 A teaching class for the Thames Valley and Watford churches of Christ
""Truly I tell you, whatever you bind on earth will be bound in heaven, and whatever you loose on earth will be loosed in heaven. Again, truly I tell you that if two of you on earth agree about anything they ask for, it will be done for them by my Father in heaven. For where two or three gather in my name, there am I with them.""

(Matthew 18:18–20 NIV11)
In this podcast, I explore the benefits of praying with others. We start by discussing why we less frequently speak about praying together despite valuing and practicing prayer. Matthew 18:18-20 is our starting point, where Jesus expects us to pray together and offers inspiration as to why it is important.
Praying with others allows us to come together in a shared experience of faith and connection, which supports us in our spiritual journeys and provides a sense of community. When we pray with others, we can share our burdens and joys and feel a sense of belonging. It can also deepen our own prayer life, as we learn from others' experiences and perspectives, and gain new insights into our own faith.
Moreover, praying with others can be a source of comfort and strength during difficult times. We know that we are not alone, and we can draw on the support and encouragement of the community. I offer some advice for those who want to start praying together, such as being open to the idea, starting with small and simple prayers, and being respectful of each other's differences.
I encourage us all to experiment and explore praying together with our loved ones, family groups, or even beyond our regular church community in March. Individual prayer is crucial, but learning to be a praying community is just as important.
Please add your comments on this week's topic. We learn best when we learn in community.
Do you have a question about teaching the Bible? Is it theological, technical, practical? Send me your questions or suggestions. Here's the email: [malcolm@malcolmcox.org](mailto:malcolm@malcolmcox.org).
If you'd like a copy of my free eBook on spiritual disciplines, "How God grows His people", sign up at my website: http://[www.malcolmcox.org](http://www.malcolmcox.org/).
Please pass the link on, subscribe, leave a review.
"Worship the LORD with gladness; come before him with joyful songs." (Psalms 100:2 NIV11)
God bless, Malcolm