Ever find yourself praying for other believers and lacking passion? Or focus?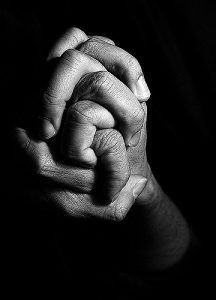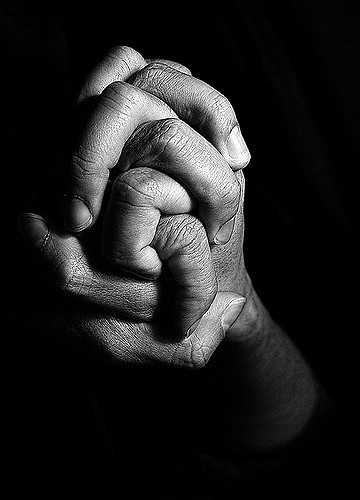 Let's have a look at some tips from the Apostle Paul in Ephesians chapter 1.  He tells those Christians that he has not "stopped giving thanks for you, remembering you in my prayers. I keep asking that the God of our Lord Jesus Christ, the glorious Father, may give you the Spirit of wisdom and revelation, so that you may know him better. I pray that the eyes of your heart may be enlightened in order that you may know the hope to which he has called you, the riches of his glorious inheritance in his holy people, and his incomparably great power for us who believe." (Ephesians 1:16–19 NIV11-GK)
What moved him to such a rhapsodic outpouring? He has remembered seven important things about the people he is praying for. Let's have a look at these seven truths.
1. God chose them to be holy, "he chose us in him before the creation of the world to be holy" (Ephesians 1:4 NIV11-GK). Since they are chosen for holiness he can pray for them to continue in that holiness. Remember, "without holiness no one will see the Lord." (Hebrews 12:14 NIV)
2. God predestinated them to be adopted, "he predestined us for adoption to sonship" (Ephesians 1:5 NIV11-GK). Since they have been adopted they are children of God and his brothers and sisters. He can pray for them as people 'related' to him.
3. God lavished his grace on them, "the riches of God's grace that he lavished on us" (Ephesians 1:7–8 NIV11-GK). Since they have received the same grace as him he can pray for them to grow in that grace, as Peter wrote, "But grow in the grace and knowledge of our Lord and Savior Jesus Christ. To him be glory both now and forever!" (2 Peter 3:18 NIV)
4. God redeemed them and forgave their sins, "we have redemption through his blood, the forgiveness of sins" (Ephesians 1:7 NIV). Since they are saved he can join them in praising God for his saving love.
5. God revealed to them the mystery of His will, "he made known to us the mystery of his will according to his good pleasure" (Ephesians 1:9 NIV). Since they know this mystery he can pray for them that they have zeal to share this mystery with others as, in fact, he asks for prayers himself, "And pray for us, too, that God may open a door for our message, so that we may proclaim the mystery of Christ, for which I am in chains." (Colossians 4:3 NIV11-GK)
6. God included them in Christ, "you also were included in Christ when you heard the word of truth," (Ephesians 1:13 NIV). Since they are included in Christ he can pray for them to love one another as part of Christ's body, "Be completely humble and gentle; be patient, bearing with one another in love." (Ephesians 4:2 NIV11-GK)
7. God sealed them for redemption with the Holy Spirit, "you were marked in him with a seal, the promised Holy Spirit, who is a deposit guaranteeing our inheritance until the redemption of those who are God's possession" (Ephesians 1:13–14 NIV). Since they are Spirit-sealed he can pray for them to enjoy all the transformational power of that Spirit while still here on earth, "we all, who with unveiled faces contemplate the Lord's glory, are being transformed into his image with ever-increasing glory, which comes from the Lord, who is the Spirit." (2 Corinthians 3:18 NIV11-GK)
So there we have it. Seven reasons to pray for other believers. Meditation on this passage from Ephesians, and the principles it reveals will surely power up our prayer times for others.
Malcolm Cox