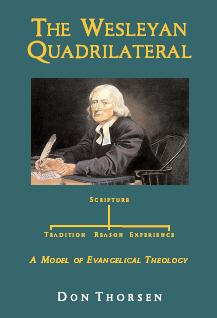 It's confession time. In 2008 I had a consultation with an educational psychologist. She diagnosed me as dyslexic. I've ever talked about it publicly.

The background is that I was studying part-time at the London School of Theology and finding it tough going. It didn't make sense to me that I was reasonably intelligent, but finding it very challenging to process what I was learning and reproduce it in essay and exam form to a level I thought was commensurate with my abilities. The school put me in touch with an educational psychologist. We had an extended session together. She wrote a report, and it came back with a big word – "dyslexia" – on the front cover.

I was surprised…but also not surprised. It made sense – and it didn't. For example, I love reading. Always have. Easily get lost in a book. Was a better reader than my peers all through my school years, and read books well above my reading age. But spelling? What a challenge! My late mother would often lament the fact that during my primary school years the headteacher changed the way of teaching spelling from a traditional to a phonetic method. She blamed him for my poor spelling. I now realise the headteacher was carrying the can for my disability!

And then there's writing. I can write quite well, but it takes me an age. Writing, re-writing, and re-writing again. Going away from what I've written coming back and finding it needs rewriting all over again. So slow! It's astonishing that I managed to write a book (thank you to the editors at DPI who were so patient with me!) – and that it sold.

I discovered the diagnosis late on in my time at the London School of Theology, and it came too late to make a significant difference to my grades. And, having left that institution in 2009 I allowed the issue to fade into the background, since most the time I was not engaging with the same level of intellectually demanding material as when I was studying formally. However, in the build up to beginning my Masters, doing some preparatory reading, and during the induction week, I began to experience the familiar feelings of frustration, anger, and, frankly, despair.

I was reading paragraph after paragraph, chapter of the chapter of very interesting books, and finding it almost impossible to assimilate what I was reading. I remember the report, pulled it out and re-read it. Then it struck me like a hammer. I had never fully embraced the reality of my dyslexia. I had been living in denial. It struck me as strange that I've talked publicly about almost every struggle I've had wether to do with my emotional health, physical health, spiritual well-being or anything else. But not the dyslexia. Why not? I prayed about it and can to believe that it was because I felt ashamed.

Rationally this makes no sense. I understand and fully accept that I am weak, that it's OK to be weak, and it's OK for others to know that I am weak. However, for some reason, this particular issue was one I did not want to bring into the light. I imagine it's something to do with the high intelligence and achievement levels of my parents. And perhaps connected to the fact that I grew up in an era when dyslexia and matters like it were not sympathetically received.

Whatever the exact reasons, I have repudiated them. Hence, this newsletter article, and a new podcast to come in which I will chronicle my return to theological studies and my wrestling with the issues surrounding my dyslexia. I think I might call it "mastering dyslexia". If you have any ideas for a better name, please let me know. First episode will go out next week.

Since resolving that I am willing to confront my dyslexia head on, I've been doing a good amount of research. Many thanks to Caroline Bateman, a friend of mine who has an expertise in this area. There is a tremendous amount of helpful material online including from dyslexia charities and other professionals. I'm considering hiring a dyslexia coach for a while as I ease my way back into the challenging waters of theological study.

I am wondering whether any of my readers have experience of dyslexia and in particular tips and practical tools you have used to help you study.

For the time being I shall meditate on this verse: ""My grace is sufficient for you, for my power is made perfect in weakness."" (2Corinthians 12:9 NIV11)

God bless, Malcolm

Reading
Some of the books I'm reading at the moment include:
Elements of Biblical exegesis: Michael Gorman
The Wesleyan quadrilateral: Don Thorsen
Your MA in theology: Zoe Bennett
The simple guide to better biblical exegesis: Clare Miller
Truth about God: Richard Knopp
The near future
Working on plans (together with Andy Boakye and Douglas Jacoby) for a UK & Ireland teaching programme based on the Athens Institute of Ministry. We will launch in 2022.
Working on a new five part series on the holy spirit, relationships and unity for the Thames Valley churches of Christ.
Third class is linked above.
Working on plans for a teaching conference on November 27 in the London area, 10 am to 1 pm.
God bless, Malcolm