Quiet Time Coaching Episode 243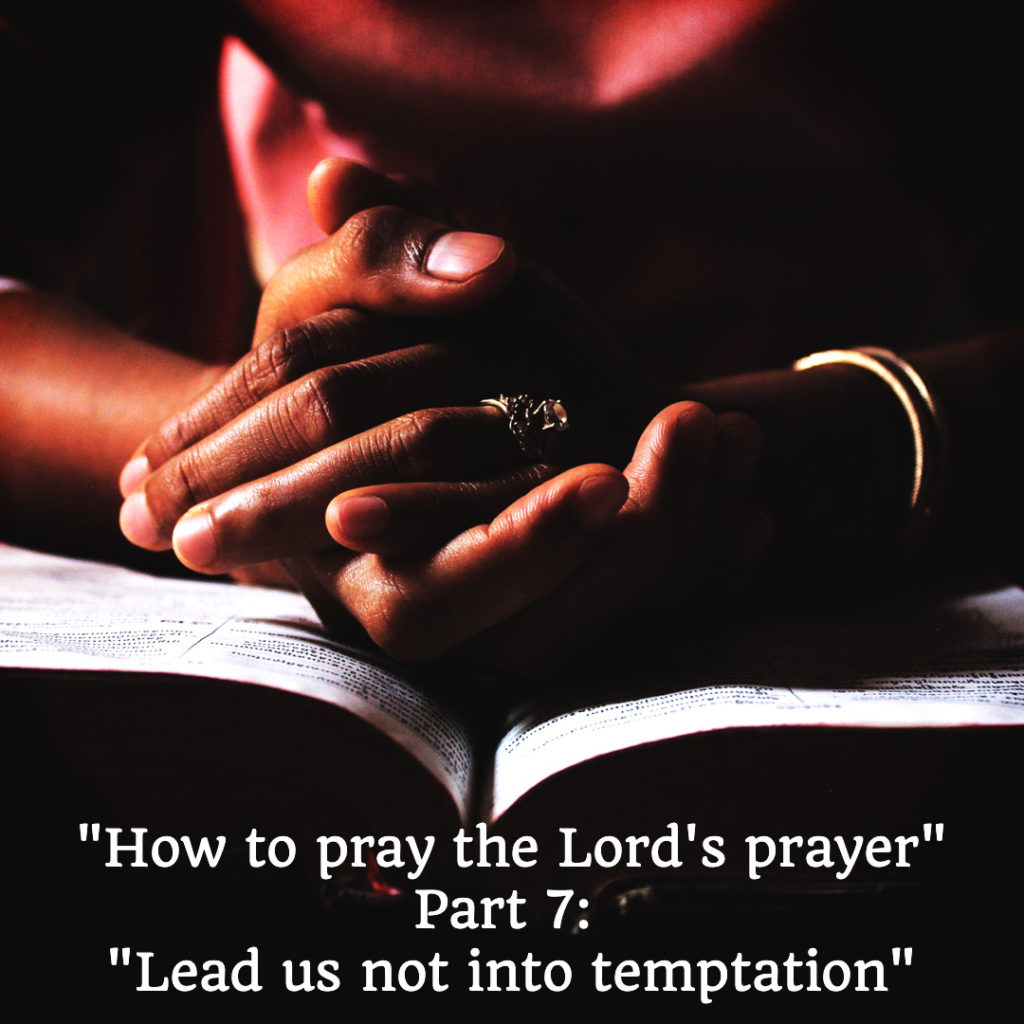 "How to pray the Lord's prayer" – Part 7
"lead us not into temptation" NIV
"Keep us safe from ourselves" (Matthew 6:13 MESSAGE)
First half of prayer all about God and his priorities
Second half about us and our needs
Lead us not
What are we praying for, when we pray asking "lead us not…"?
God does not tempt: "When tempted, no one should say, "God is tempting me." For God cannot be tempted by evil, nor does he tempt anyone;" James 1:13
A way of emphasising the opposite.
Not so much lead us not into temptation, but, lead us away from temptation "into righteousness, into situations where, far from being tempted, we will be protected and therefore kept righteous.
Temptation
"Parallels with ancient Jewish prayers, and possibly the Aramaic wording behind this verse, suggest that the first line means: "Let us not sin when we are tested"—rather than "Let us not be tested" (cf. Matt 4:1; 26:41 in context; cf. Ps 141:3-4)." Keener, Craig S. The IVP Bible Background Commentary: New Testament.
peirasmos is better 'testing'.
"Let us not be brought into temptation [i.e., by the devil]."
If the word "temptation" can be taken to mean "trial or temptation that results in fall", makes even more sense
"Keep watching and praying that you may not come into temptation; the spirit is willing, but the flesh is weak." Mark 14:38 NAS
Conclusion
Don't forget that you are in enemy controlled territory
"Enemy-occupied territory, that is what this world is. Christianity is the story of how the rightful king has landed, you might say landed in disguise, and is calling us to take part in a great campaign of sabotage. (C.S. Lewis – Mere Christianity)
Questions for discussion:
What stands out to you from this phrase?
How might your prayer life grow because of what this phrase teaches you about God, yourself and prayer?
Suggestion: Pray this verse every day between now and the next episode
Please add your comments on this week's topic. We learn best when we learn in community.
Do you have a question about teaching the Bible? Is it theological, technical, practical? Send me your questions or suggestions. Here's the email: malcolm@malcolmcox.org.
If you'd like a copy of my free eBook on spiritual disciplines, "How God grows His people", sign up at my website: http://www.malcolmcox.org.
Please pass the link on, subscribe, leave a review.
"Worship the LORD with gladness; come before him with joyful songs." (Psalms 100:2 NIV11)
God bless, Malcolm
PS: You might also be interested in my book: "An elephant's swimming pool", a devotional look at the Gospel of John