Quiet Time Coaching: Episode 120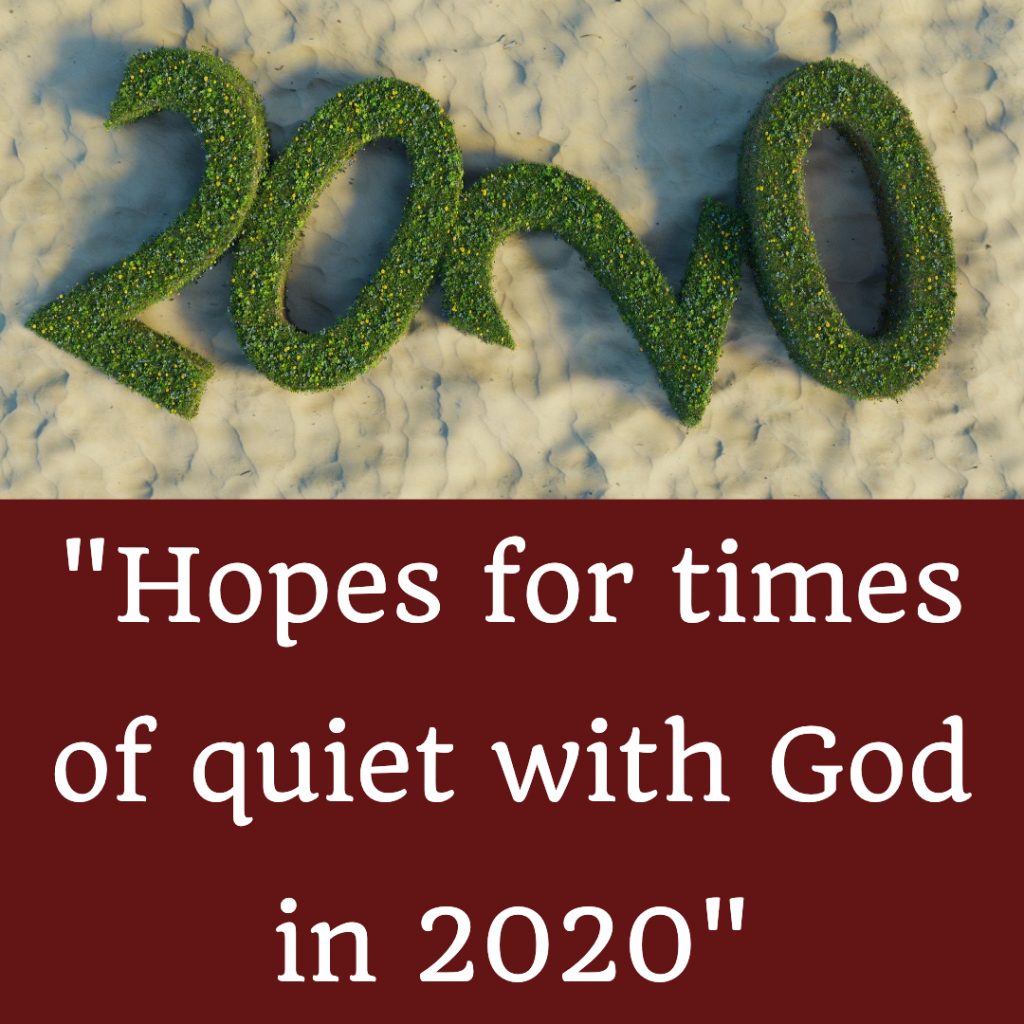 As of the time of recording the new year is almost upon us. Do you have a big hope for your times of quiet with God in the year ahead?

Whilst we cannot predict the ways in which God may refine us, teach us and shape us in our relationship with him in 2020, there's no harm in settling on at least one main hope for the future 12 months. As someone once said, "If you aim as nothing you are sure to hit it".
You may notice I have not asked your main goal for next year? I've used the word "hopes" because it's broader and leaves room for God to work. I have nothing against goals, and you will need to be specific and practical in the application of your hopes, but let's begin with hopes.
How do we clarify our hopes for the year ahead in our times of quiet with God? Let me offer three suggested steps that will take us from imagination to application:
1. Imagine that your times of quiet with God in 2020 are by far the most meaningful you've ever experienced What does it feel like? What responses in your own heart are you noticing? What is happening? What's different in 2020 compared to 2019? Write down what comes to mind.
2. Bring to mind your first time of quiet with God in 2020. I assume that will be 1st January! Imagine it has gone in accordance with your hopes. What is one thing, just one thing, even one small thing that would tell you that your hopes are being realised?
3. What is one practical step you can take to create a greater likelihood that that small thing will happen? For example, if your big hope is to be more conscious of being connected with God in your times of quiet with him, and a small sign of that would be that you are in his presence with a prayerful attitude for five minutes at a stretch without distraction, then a practical step might be to set a timer for five minutes and read the Lord's prayer slowly in a meditative fashion over and over until the five minutes are up.
What I'd like to know today is, "What is your main hope for your times of quiet with God in 2020?"
---
Retreat update
There are still a few places left for the spiritual disciplines retreat, "Wait for the LORD". You can find details on the dedicated page of my website. If you have any questions, please drop me a line: malcolm@malcolmcox.org. I'm working on the booklet which I will send out in advance. This will contain information about the area, the details of the schedule, some tips on how to make the most of the retreat and an exposition of Psalm 130.
---
Please add your comments on this week's topic. We learn best when we learn in community.
Do you have a question about teaching the Bible? Is it theological, technical, practical? Send me your questions or suggestions. Here's the email: malcolm@malcolmcox.org.I
f you'd like a copy of my free eBook on spiritual disciplines, "How God grows His people", sign up at my website: http://www.malcolmcox.org.
Please pass the link on, subscribe, leave a review.
God bless, Malcolm
PS: You might also be interested in my book: "An elephant's swimming pool", a devotional look at the Gospel of John