Hazel Bridges reached out to me and sent this article about dealing with the loss of a spouse. I thought her suggestions and observations might be helpful to my audience.  If you've been through this experience you will know what it is like. Even if you haven't, you probably know somebody who has.  Reading this article will give you a better understanding of the challenges faced by those who have lost a spouse.
Hazel Bridges is the creator of AgingWellness.org, a website that aims to provide health and wellness resources for ageing seniors. She's a breast cancer survivor. She challenges herself to live life to the fullest and inspire others to do so as well.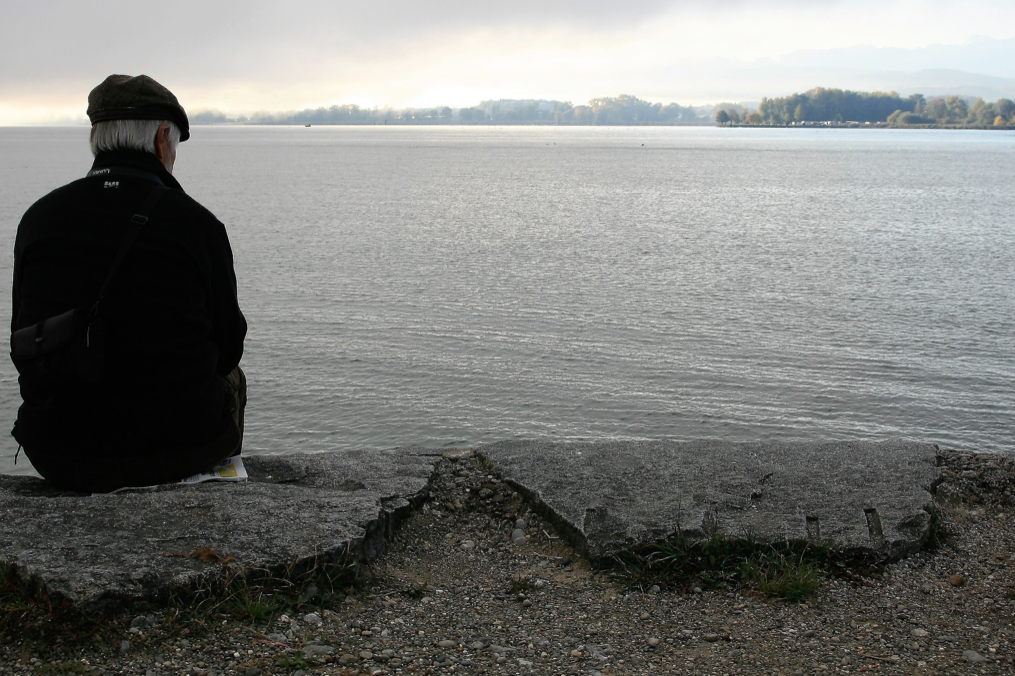 Senior Wellness Through the Spouse-Loss Journey
Has your spouse recently been diagnosed with a terminal illness? This is one of the hardest things in the world a senior can go through — the idea of going through life without their spouse. Understand that when your spouse passes, you're going to go through a long grieving process that may bring up various emotions you're not used to feeling. Know that this is normal, and you're going to be OK. We're here to help you get through the spouse-loss journey.
Creating a peaceful home environment
If your spouse has recently found out that they're suffering from a terminal illness, like cancer, it's important to create a peaceful home environment for them to spend their final months. This can bring them a kind of comfort that they'll appreciate in the final stages of their life. Focus on making your house more of a home than a hospital. It can be challenging to make your home feel cozy when there is medical equipment everywhere, but you can make it look and feel a little more homey if you:
Keep the bedside toilet hidden behind a screen.

Use familiar bedding and decorative pillows on their adjustable bed.

Store small pieces of medical equipment in a decorative basket that will look more appealing and organized. 
Be patient with yourself
Once your spouse passes, remember that there is no set time that you're going to grieve. It's different for everyone and you just have to give yourself time to feel their loss. During the grieving period, different types of emotions may come up that you're not used to. You may also find it difficult to make decisions, and if you have loved ones looking after you, let them know this. Beware of triggers that may set off your grief, such as wedding anniversaries, birthdays or first date spots. If you feel guilt over activities you participate in due to your spouse no longer being with you, know that this is normal. Acceptance will finally follow shock, anger and denial if you give yourself time to heal.
Reach out for help
If you have loved ones that can assist you through your grieving period, it's best to reach out to them. You don't have to do this alone. You can also sign up for some online courses to help you get through this difficult period in your life. There are online courses out there specifically designed to help seniors get through the spouse-loss journey. Reading stories about others who have gone through something similar may help you get through this a little easier. There are also support groups in your community that can help you understand the emotions you're feeling and how to overcome them.
Move forward with your life
When some seniors experience the loss of their spouse, they decide to move out of their home and into a senior living community. This can help you move forward with your life because your home may bring up too many difficult memories. If you don't want to move, just start examining your life and how you can live in it without your spouse. Be open to meeting new people and new experiences you can enjoy. Whether that means participating in new social activities or regularly scheduled phone calls with old friends. Remember that you're not forgetting your loved one, you're simply getting yourself to a point where you can remember them in a way that's not holding you back on living your life.
Photo: Pixabay