Tuesday Teaching Tips: Episode 222
5 Lesser-Known Public Speaking Rules Every Young Professional Needs To Know – Part 4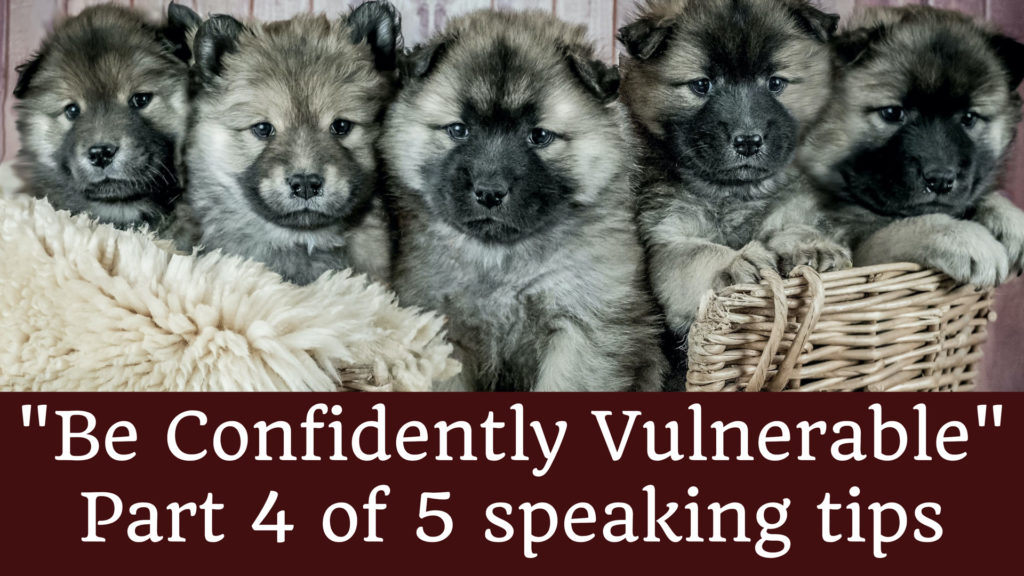 ---
Introduction
"Existing literature on the art of public speaking is extensive: ranging from preparation and confidence to body language and tonality, the list of 'golden rules' is abundant — but mechanical. The following five rules are lesser-known approaches to public speaking and will insert dynamism, nuance, and distinction to your communication toolbox." Forbes Magasine: Ali Shahbaz
Let's have a look at the fourth of these 'lesser-known' approaches and see if it might help our preaching and teaching of God's word.
---
4. Be confidently vulnerable
"Strong public speakers make themselves accessible to their audiences. They have the courage to acknowledge flaws and the confidence to promise improvement."
Self-deprecation – yes
Self-humiliation – no
"I came to you in weakness with great fear and trembling. My message and my preaching were not with wise and persuasive words, but with a demonstration of the Spirit's power, so that your faith might not rest on human wisdom, but on God's power." (1 Corinthians 2:3–5 NIV11)
Paul

Spoke about himself in a way that would fit with the Corinthians' own experience of him
Spoke about aspects of his feelings and character which were relevant to the situation that caused his writing to them
Had God as its ultimate focus
---
Conclusion
The goal is not to make people feel sorry for you
The goal is to level the playing field, creating connection and revealing application
Question: "What personal information can you disclose in your next lesson which will help your point have more impact – in a healthy way?"
---
Please add your comments on this week's topic. We learn best when we learn in community.
Do you have a question about teaching the Bible? Is it theological, technical, practical? Send me your questions or suggestions. Here's the email: malcolm@malcolmcox.org.
If you'd like a copy of my free eBook on spiritual disciplines, "How God grows His people", sign up at my website: http://www.malcolmcox.org.
Please pass the link on, subscribe, leave a review.
"Worship the LORD with gladness; come before him with joyful songs." (Psalms 100:2 NIV11)
God bless, Malcolm
PS: You might also be interested in my book: "An elephant's swimming pool", a devotional look at the Gospel of John
---
Music: Purpose by Jonny Easton; https://youtube.com/channel/UCHJVYelCXpsV8P4EVWBgj0A Creative Commons Attribution license; Free Download / Stream: http://bit.ly/al-purpose; Music promoted by Audio Library https://youtu.be/TT2PftKt1P4