Newsletter 22 February 2020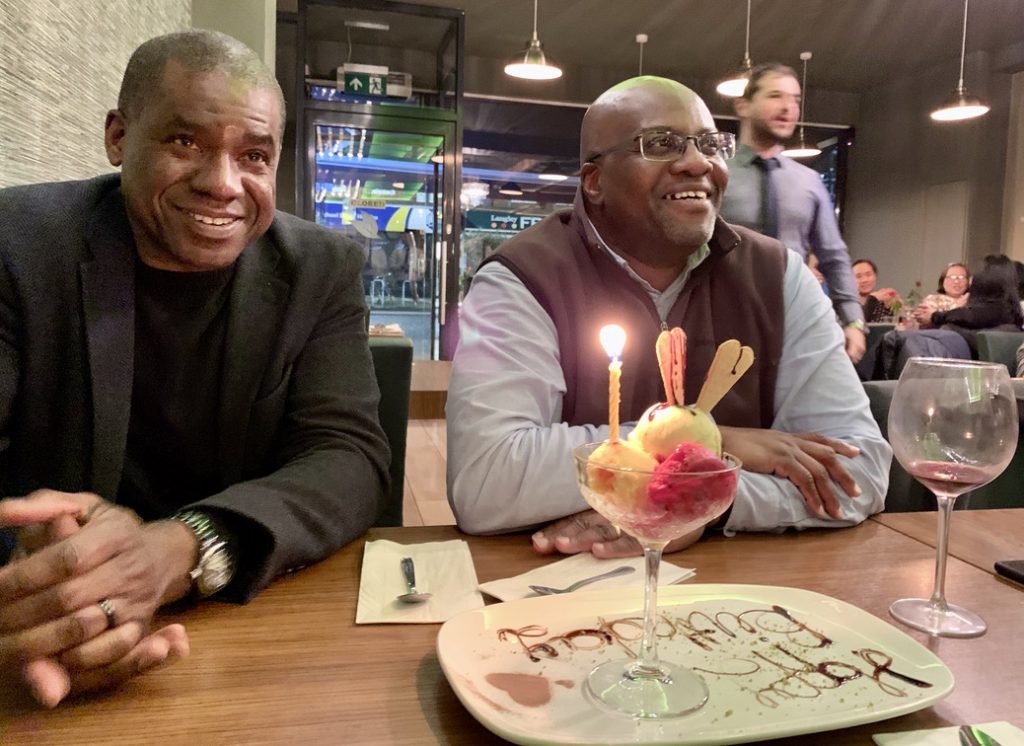 Grateful for old friends
Are you grateful for your friends? I'm especially grateful for my friends Akin & Lolu.  Our birthdays fall within a week or so of each other. Over the years we've regularly had a birthday meal together.
This year Akin invited me and Lolu to a delightful Turkish restaurant in Eastcote. Time flew by as we reminisced over the 30+ years of our friendships and caught up on family, work, life and all things spiritual.
I left energised and, frankly, unable to sleep for a while that night. Even though it was late. The lack of sleep was for a good reason. I was reflecting on how lucky I am and how grateful I am to God for giving me good friends – friends that last.
My favourite verse about friendship is in Proverbs:
"One who has unreliable friends soon comes to ruin, but there is a friend who sticks closer than a brother." (Proverbs 18:24 NIV11)
This week I pose a simple question: "In which friendships are you investing such that, in a year or a decade's time, you would be grateful that you did so?"
I hope that this week's podcasts, videos and other materials help you to build deeper friendships with people around you and God himself.
---
Prayer requests
Please pray for me as I prepare the materials for the Watford teaching day which takes place on 29 February.
I am attending the "Conversations" teachers conference in San Antonio in early March. Please pray that I learn what God wants me to learn, and build spiritual friendships which will support and refine me for the work God has called me to. I will post daily updates while I'm there (Wi-Fi permitting) and a full report on the conference when I'm back.
Thank you for reading this far, and encouraging me in my endeavours to support our times of quiet with God, our corporate worship experiences, and the effectiveness of our preaching and teaching. I hope my uploads will help you to build stronger friendships with other people and with God.

If you know anyone who might enjoy these materials, please send them a link to my website and encourage them to sign up for this newsletter.

God bless, Malcolm