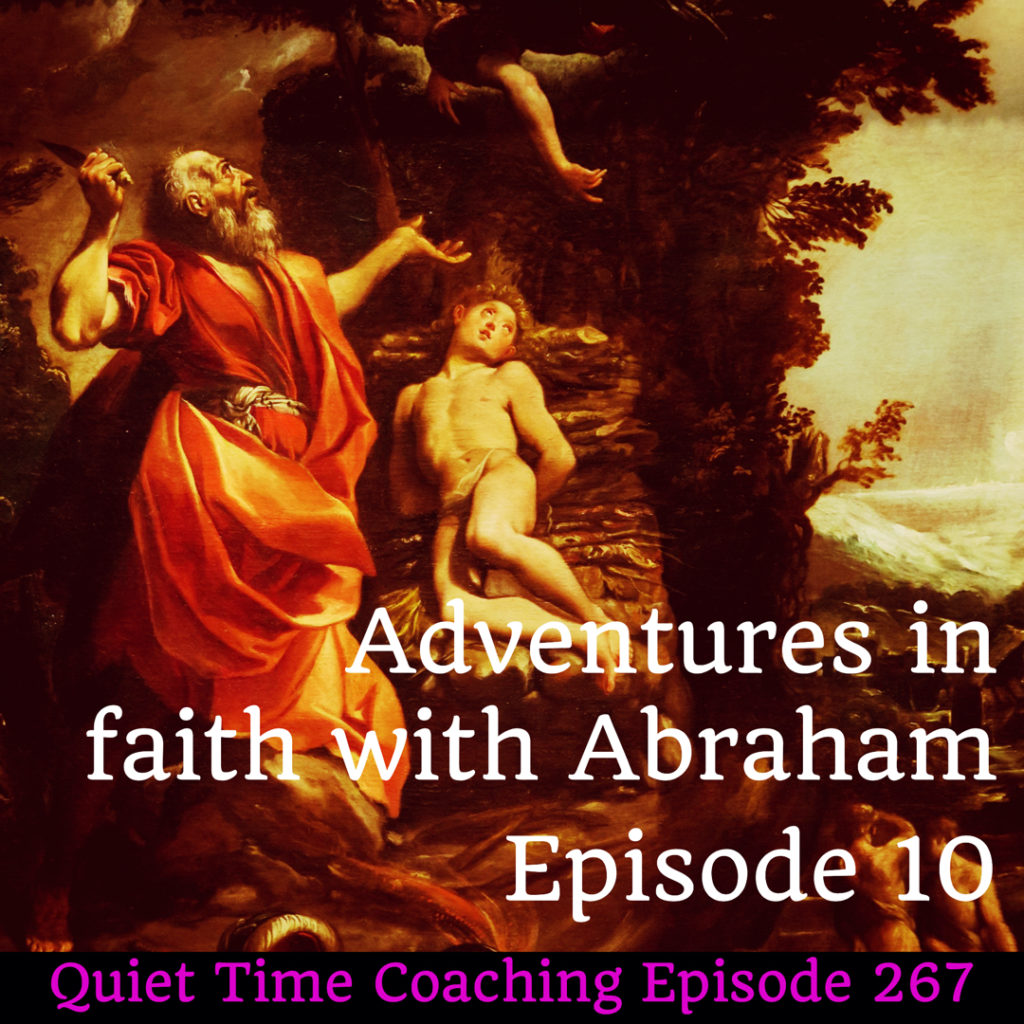 Would you like to learn more about faith? You've come to the right person. No, not me, Abraham. This is a daily devotional podcast supporting a teaching series for the Watford church of Christ and the Thames Valley churches of Christ called "Adventures in faith with Abraham". It is also part of my quiet time coaching series.
What is it about Abraham which is so admirable? Many things. But perhaps above all else his adventurous faith, "By faith Abraham, when called to go to a place he would later receive as his inheritance, obeyed and went, even though he did not know where he was going." (Hebrews 11:8 NIV11)
Join me as we step out on a faith adventure with Abraham.
Episode 10
Today we continue in chapter 13
"Now Lot, who went with Abram, also had flocks and herds and tents. And the land could not sustain them while dwelling together, for their possessions were so great that they were not able to remain together. And there was strife between the herdsmen of Abram's livestock and the herdsmen of Lot's livestock. Now the Canaanite and the Perizzite were dwelling then in the land. So Abram said to Lot, "Please let there be no strife between you and me, nor between my herdsmen and your herdsmen, for we are brothers. "Is not the whole land before you? Please separate from me; if to the left, then I will go to the right; or if to the right, then I will go to the left."" (Genesis 13:5–9 NAS95)
What are we seeing here? How to take a lead in resolving conflict.
Not all problems are caused by bad things. This challenge is the result of the blessings God has given them. However, it does lead to conflict. What to do? Lot ignores the problem, but Abram steps forward. How does he approach the conflict?
i. He goes to the person with whom a solution can be found ii. He goes straight to the problem and does not beat around the bush. iii. He acknowledges the breadth of the problem iv. He is positive in his approach v. He does not blame Lot. He does not make it personal. vi. He reminds Lot of the more important fact – that they are brothers. This principle must guide their approach to the problem.
There is much to admire in the way that Abram deals with the problem.
Devotional thought for today
Do you have a situation in your life which requires you to take the first step in order to resolve conflict? What is it about the example of Abram that might be relevant in your situation?
You might not be able to solve your conflict, we are never in control of such things, but, what could you do that would honour God?
""If it is possible, as far as it depends on you, live at peace with everyone." (Romans 12:18 NIV11)
Prayer point for today
Ask God to help you discern how best to approach a source of conflict in your life
If you have any questions or feedback please contact me: malcolm@malcolmcox.org.
The apostle Paul said of Abraham, "He is the father of us all." (Romans 4:16 NIV11) Let's allow him to be the father of Faith to you and me in January and February 2021.
Many thanks for listening today. See you tomorrow as we continue our adventure of faith with Abraham.
Take care and God bless, Malcolm