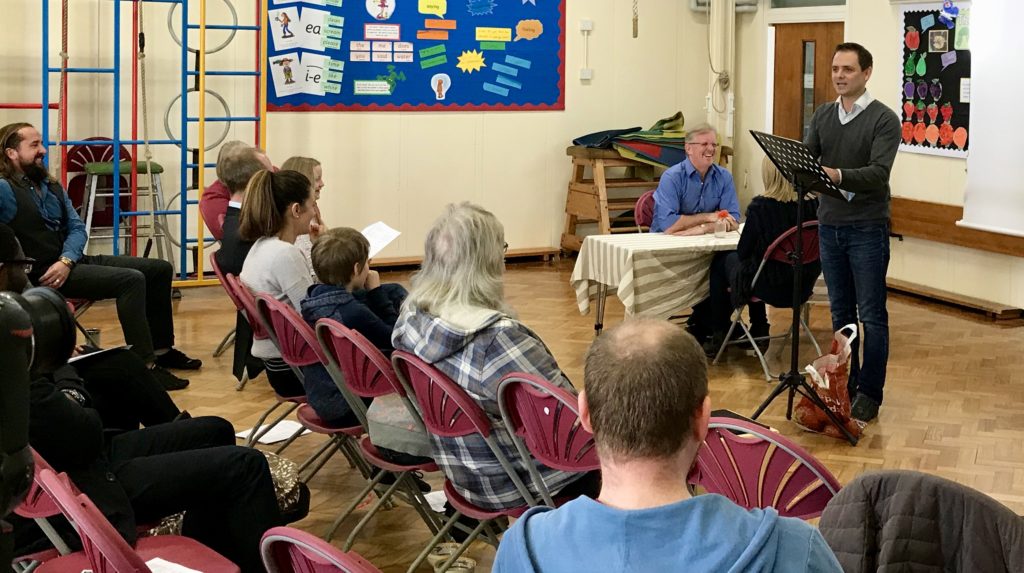 Locations: Watford and Bracknell
Special Occasion: none
I was involved in services in Watford and Bracknell this last Sunday. Our entry to the building in Watford was delayed due to a misunderstanding about parking, but we got in eventually. Everyone rushed around setting up before taking a deep breath for a pre-service devotional. We needed it. We were all frazzled.
We reflected on Hezekiah's prayer, then God's promise of healing, followed by the King's poem of praise, culminating in this phrase:
"The Lord will save me, and we will sing with stringed instruments all the days of our lives in the temple of the Lord." (Isaiah 38:20 NIV11)
He knew why he was singing. His fellow-congregants knew why they were singing. See the "we" word in verse 20?  We also know why we sing. The point is not "what" we are about to do, but "why". Focussing on the "why" helped us to worship and to lead worship with a clearer mind and heart. It's an important reminder to me that we need those few moments to pray and remember what it's all about.
Speakers
Charl gave us a communion talk with a difference in Watford. You may see the table, tablecloth, vase and flower between Barry and Kate in the photo above. He asked for volunteers for a demonstration and then set up Barry and Kate as if on a date in a restaurant. Romantic music played through the PA system. Charl spoke about what makes meals special before going on to describe the extra-special nature of the communion. His points were sound and well-made. But what I especially appreciated was the creative thinking that went into preparing and presenting his talk.
Osagie is in action below preaching in Watford. He is another one never short of a handy way to illustrate his points. His use of children's play tiles was masterful. You'll have to click here to see him in action on the YouTube channel.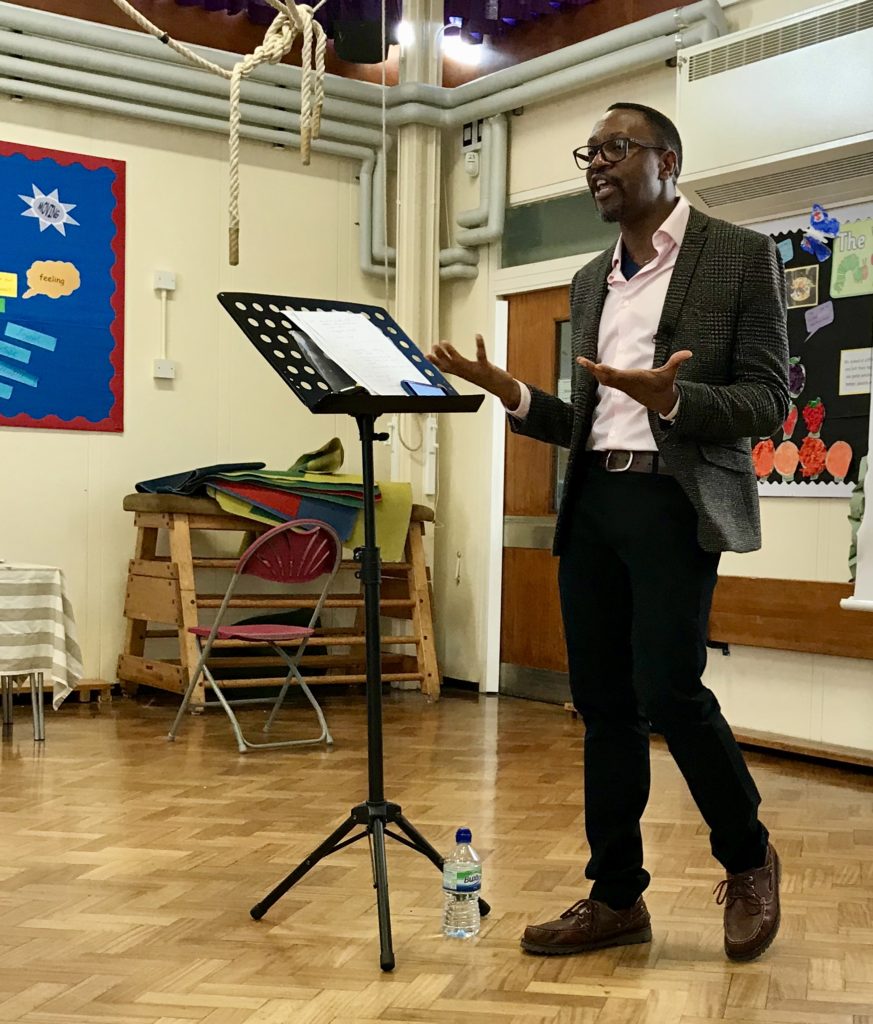 Music Worship
We tried a new song-sandwich in Watford. The first three verses of "Soon and very soon" were followed by "Shine, Jesus, Shine" and concluded with the final two verses of "Soon and very". All in G.It didn't really work. The problem was that we started too fast and had to slow down for "Shine" and then speed up again for the final part of "Soon". It wasn't a disaster, but the effect I was looking for didn't happen. I'm going to try it again this coming Sunday in Lower Earley. We'll sing the first half of "Soon" slowly, segue into "Shine" and then speed up for the second half of "Soon". I'll let you know how that goes next week.
In Bracknell, the stand-out musical item was a new song by Geraldine Latty, "Lord, you hear the cry". I thoroughly recommend it. How many songs do we sing about the marginalised and needy? Not many. It goes well with the point in our services when we take a collection for HOPE Worldwide UK. Have a look at the lyrics and chord charts here.
Other Thoughts
Last week I said we'd do the following:
Have song sheets for everyone in Watford. Done.
Start the service in Bracknell with a 5-minute countdown video. Done.
Next Sunday we'll do the following:
Have a devotional for all the service participants that includes one minute of silence – "For God alone my soul waits in silence; from him comes my salvation." Psalm 62.1, (NRSV)
Have a second bash a the S&S song-sandwich in Lower Earley.
Please comment on what you're doing with your services. What are you trying that's working? What is God teaching you?
Share reflections with us so we can grow and please God.
You can leave a comment below.
God bless,
Malcolm