"Now to him who is able to do immeasurably more than all we ask or imagine, according to his power that is at work within us, to him be glory in the church and in Christ Jesus throughout all generations, for ever and ever! Amen."

(Ephesians 3:20–21 NIV11)
Isn't this an extraordinary statement? "…to him be glory in the church…" God designed the church in such a way that it would bring him glory. It is our duty and our joy to bring him glory by being his church.
In this article we will not be exploring what it means to be God-focused individually. Instead the focus is on what it means to be a God-focused body of believers.
The church in Syrian Antioch is our inspiration. What can we learn from them, our Antiochian brothers and sisters, about being God-focused?
You will find most of what we know about that congregation in Acts chapters 11, 13 and 15. It could well be claimed that after Jerusalem it was the most significant church in biblical times.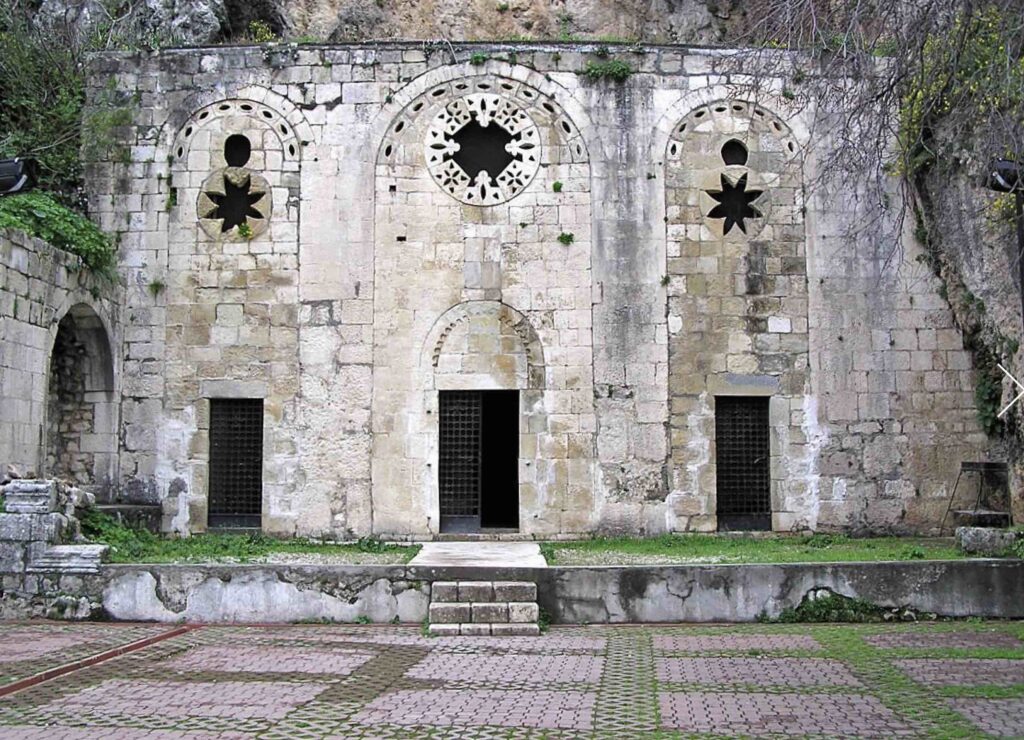 ---
Let's start at the beginning
---
"Now those who had been scattered by the persecution that broke out when Stephen was killed traveled as far as Phoenicia, Cyprus and Antioch, spreading the word only among Jews. Some of them, however, men from Cyprus and Cyrene, went to Antioch and began to speak to Greeks also, telling them the good news about the Lord Jesus. The Lord's hand was with them, and a great number of people believed and turned to the Lord."

Acts 11:19-21
Here was a brand-new congregation with no big-name leaders, no precedent for what they were doing, and including a people (Gentiles) who are not ordinarily part of things. What on earth was going on? Was it of God or not? If anyone could recognise God at work, surely it had to be Barnabas.
"…they sent Barnabas to Antioch. When he arrived and saw what the grace of God had done, he was glad and encouraged them all to remain true to the Lord with all their hearts. He was a good man, full of the Holy Spirit and faith, and a great number of people were brought to the Lord."

Acts 11:22-24
God's grace would not produce this growth unless the Antiochians were a God-focused church. Barnabas observed this, and poured petrol on the fire of their faith. As a result, these early disciples received further resources (Saul, v25) and a new name (Christians, v26). Another evidence of their God-focused culture was the compassion that welled up in generosity for their brothers and sisters in Judaea.
"The disciples, as each one was able, decided to provide help for the brothers and sisters living in Judea. This they did, sending their gift to the elders by Barnabas and Saul."

Acts 11:29-30
Some of the lessons from Antioch include these:
A God-focused church is led successfully by ordinary people
A God-focused church will be given the resources it needs by God
A God-focused church will remind people of Jesus
A God focused church will be generous towards Christians in need
---
Now let's move on to Acts 13.
---
"Now in the church at Antioch there were prophets and teachers: Barnabas, Simeon called Niger, Lucius of Cyrene, Manaen (who had been brought up with Herod the tetrarch) and Saul. While they were worshiping the Lord and fasting, the Holy Spirit said, "Set apart for me Barnabas and Saul for the work to which I have called them." So after they had fasted and prayed, they placed their hands on them and sent them off."

Acts 13:1-3
This God-focused congregation was diverse. It was comfortable with a leadership combining a variety of gifts and backgrounds.
The Antioch church had a culture of worship and fasting, which led to its ability to be spoken to by the Holy Spirit, and to hear what the Holy Spirit was saying. These God-focused people were sensitive to and discerning of his guidance.
Not only that, but they were obedient. Imagine sending your best people away. It cannot have been easy, especially given the close emotional friendship ties that existed between them after such a quantity of teaching over such a long time. Similarly to Acts chapter 11, the Antioch church demonstrates great generosity in giving its best to those they know least.
In another parallel to Acts 11, this church participates in something unprecedented – never done before. Their God-focus led them to make brave faith-filled decisions.
Some of the lessons from this chapter in the history of the Antioch church include these:
A God-focused church will have a diverse leadership. Diverse in backgrounds and in gifts. They will work together well.
A God-focused church will be in the habit of worship, prayer, fasting and whatever else might help them to connect with God.
A God-focused church will be comfortable with being guided by God's Spirit.
A God-focused church will be generous with its resources.
---
Finally, let's take a brief look at Acts 15
---
"Certain people came down from Judea to Antioch and were teaching the believers: "Unless you are circumcised, according to the custom taught by Moses, you cannot be saved."" 

Acts 15:1
There is a lot going on in this chapter. What might be most useful for us to notice regarding being a God-focused church?
The first issue is to recognise that being God-focused does not prevent a church from finding itself in conflict. A God-focused church can be a place of controversy, even if it's not of their own choosing. The question is not whether controversy will come, but how we handle it when it arrives. What does this God–focused church do?
They remain curious and humble. They do not dismiss the issue, nor settle into an acrimonious argument. Instead, they send Paul, Barnabas and others to Jerusalem for guidance. There they engage in what appears to be a constructive debate and discussion about the best way to respond. They are neither subservient to the leaders of the church in Jerusalem, nor are they arrogant or dismissive.
Sending these people to Jerusalem could not have been easy or cheap. The journey took a long time, and the conference was not over in a few hours. They invest in spiritual health and unity. Why? Because they are God-focused.
What was the result?
"So the men were sent off and went down to Antioch, where they gathered the church together and delivered the letter. 31 The people read it and were glad for its encouraging message. 32 Judas and Silas, who themselves were prophets, said much to encourage and strengthen the believers."

Acts 15:30-32
Some of the lessons from this chapter in the history of the Antioch church include these:
Being a God-focused church will not mean that conflict and controversy are unavoidable
A God–focused church will be secure in God, and thus able to weather the storms of controversy
A God-focused church will not panic in the face of conflict, but remain curious and humble
A God-focused church will put considerable time, energy and financial commitment into resolving issues which could hinder Christian unity.
---
Some thoughts to ponder
Of all the characteristics of the church in Antioch, which strikes you as being the most significant aspect of a God-focused church, and why? Why does that matter to you in particular?
What helps you to be God-focused personally?
What gifts do you have that can help your congregation to be God-focused?
What is one action you can take in the next seven days that will maintain or increase the God-focus of your local congregation?
I love the Antioch church. I think they are an amazing group. I look forward to chatting to them in the next life to find out what it was that inspired them to be so God-focused. In the meantime, I'm grateful that God chose to record the wonderful stories of that congregation so that I can learn from them. I hope that what we've looked at here today may inspire you to not only be a God-focused person, but to build a God-focused church wherever you are.
God bless, Malcolm
P.S. Please send me your comments or questions