Week of 16th August 2019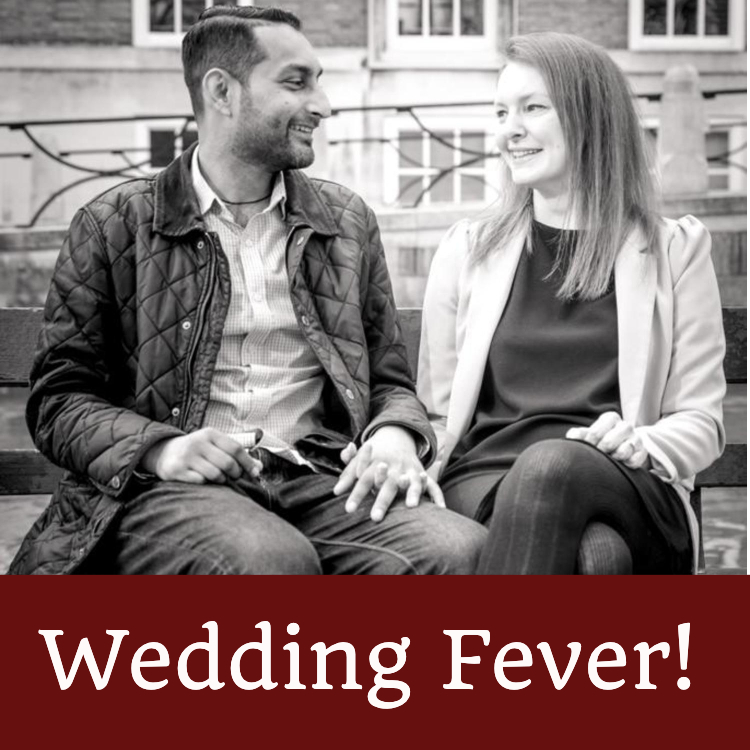 The Joy and the Pain Flow Together

Our daughter is getting married on Saturday! Hence a short newsletter and sent ahead of normal schedule.
Just a couple of things to mention.
First of which is to reflect briefly on the companionship of joy and grief. Lydia our daughter has been staying with us for the last few weeks. She left the parental home for the final time yesterday lunchtime. Off she went to Bristol to make final preparations for the big day on Saturday.
My wife and I stood outside and waved until she was round the corner. Then I put on my walking shoes and went for a prayer walk. Boy did I need it! This time of my life is one of the most confusing ever. I'm delighted for her. She's getting married, starting a new life, opening a new chapter, fulfilling her dreams and, indeed, mine. Yet. The grief!
As I prayed down the country lane I told God that I felt as if part of me had been ripped away. Never before have I felt such a mixture of elation and desperation. No doubt, God understands. Although it is not of the same order, Jesus fulfilling his destiny on the cross must have given our heavenly Father a tremendous sense of joyful anticipation for the good this would bring to humankind. Whilst at the same time, a powerful experience of the pain of loss.
Please pray for me and Penny as we process and embrace both the joy and the grief.
Secondly, and on a very different note, the value of community for refining focus. I'm blessed to be part of a wonderful 'Apollos' group. On our most recent Skype call one of the members, Toye, gave me some feedback on the project I've have mentioned elsewhere of a teaching day for the Watford church – coming up this November. I've been struggling to fix on a topic. Toye suggested that before deciding on the topic it would be good to clarify the focus of the teaching day. In other words, who is it for? At least, primarily?
I was so glad for the input because I already knew that's what I should do. But I needed to be asked the question such that then I would take action. And take action I did. I sent a WhatsApp to the Watford church, and then had a brief discussion on Sunday. We found the necessary clarity of the focus. Which is, by the way, that the Watford church would like it to be primarily of benefit to their friends of faith. Do you have people in your life you can help you refine your focus? It's something we need if we going to have the kind of impact that God has in mind for us.
Right. I'm off to do a few last-minute pre-wedding jobs.
I hope my posts this week will help you to grow in your confidence of and enjoyment of your unfettered, unlimited, unconditional access to our great Father.
_______________________________________________________________________
Prayer request

Please pray that all will go well at the wedding. Especially, please pray that we can bond deeply with Bintesh and his immediate family. We look forward to paying them many a visit in Bristol over the years to come. If any of you know the Gujarati for "Congratulations to the bride and groom", then please pass it on to me!
_______________________________________________________________________
Teaching Day Update

I'm continuing to consider the book of Colossians for the teaching day in November. Do you have any favourite commentaries or books on that Epistle?
_______________________________________________________________________
Thank you for reading this far, and encouraging me in my endeavours to support our times of quiet with God, our corporate worship experiences, and the effectiveness of our preaching and teaching.
If you know anyone who might enjoy these materials, please send them a link to my website and encourage them to sign up for this newsletter.
God bless, Malcolm
Please add your comments on this week's topic. We learn best when we learn in community.
Do you have a question about teaching the Bible? Is it theological, technical, practical? Send me your questions or suggestions. Here's the email: malcolm@malcolmcox.org.
If you'd like a copy of my free eBook on spiritual disciplines, "How God grows His people", sign up at my website: http://www.malcolmcox.org.
Please pass the link on, subscribe, leave a review.
"Worship the LORD with gladness; come before him with joyful songs." (Psalms 100:2 NIV11)
God bless, Malcolm
PS: You might also be interested in my book: "An elephant's swimming pool", a devotional look at the Gospel of John