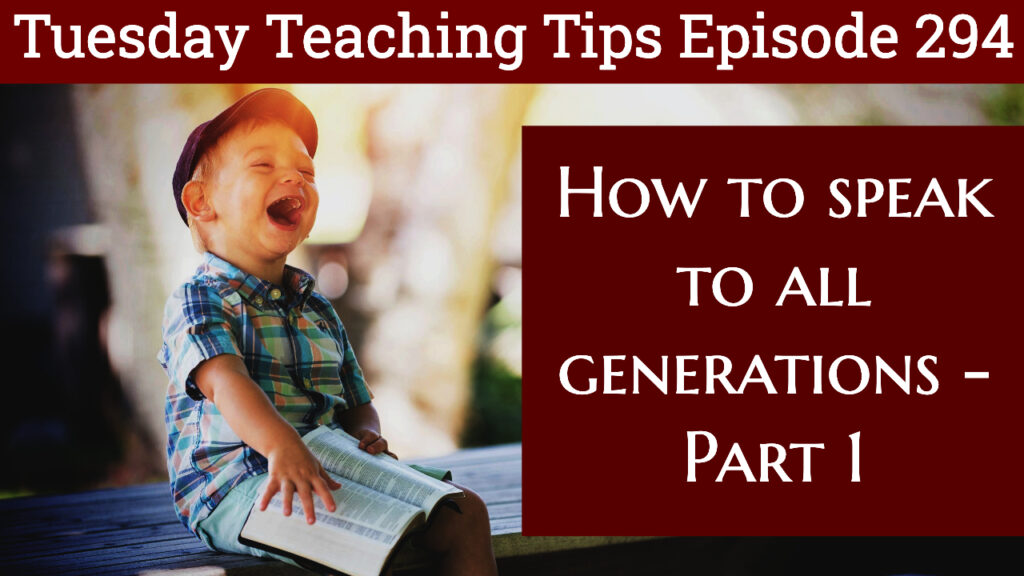 Introduction
God's message is for all generations

""'In the last days, God says, I will pour out my Spirit on all people. Your sons and daughters will prophesy, your young men will see visions, your old men will dream dreams." (Acts 2:17 NIV11)

I find it easier to connect with some generations, but harder with others. This is part of the reason I am off to a conference in Oklahoma next week. https://www.teleiosconference.com/
The 2023 conference theme will be "Gen Z: The Ongoing Conversation." We have gathered thought leaders from different disciplines and different faith traditions to approach this discussion from many lenses, including cultural intelligence, current sociological research, family studies, adolescent development, psychology, youth ministry, and spirituality studies. Our hope is to engage thought leaders, scholars, church leaders, and youth and family ministers as we learn together how to better include and empower Gen Z in our faith communities.
"Generation Z, colloquially known as zoomers, is the demographic cohort succeeding Millennials and preceding Generation Alpha. Researchers and popular media use the mid-to-late 1990s as starting birth years and the early 2010s as ending birth years. Most members of Generation Z are children of Generation X." Wikipedia
2 goals

1. Adapt my speaking
2. Help other people adapt their speaking
---
Paul was good at connecting with younger people, as well as older.
"Seated in a window was a young man named Eutychus, who was sinking into a deep sleep as Paul talked on and on. When he was sound asleep, he fell to the ground from the third story and was picked up dead. Paul went down, threw himself on the young man and put his arms around him. "Don't be alarmed," he said. "He's alive!"" (Acts 20:9–10 NIV11)
"Don't let anyone look down on you because you are young, but set an example for the believers in speech, in conduct, in love, in faith and in purity." (1 Timothy 4:12 NIV11)
"When Paul had finished speaking, he knelt down with all of them and prayed. They all wept as they embraced him and kissed him. What grieved them most was his statement that they would never see his face again. Then they accompanied him to the ship." (Acts 20:36–38 NIV11)
When I attend the conference I want to go asking the right questions. What are those questions? Could be:
What aspects of speaking are universal to all generations?
What aspects of speaking are unique to different generations?
How can old people like me connect with Gen Z?
Conclusion
What questions would you suggest I ask?
---
Why not sign up for the Old Testament Survey module: https://www.eventbrite.co.uk/e/old-testament-survey-aim-uk-ireland-tickets-531954449077 More information about AIM can be found here: https://www.aimukandireland.com. Send me an email expressing interest if you cannot find what you need on the site.
Please add your comments on this week's topic. We learn best when we learn in community.
Do you have a question about teaching the Bible? Is it theological, technical, practical? Send me your questions or suggestions. Here's the email: malcolm@malcolmcox.org.
If you'd like a copy of my free eBook on spiritual disciplines, "How God grows His people", sign up at my website: http://www.malcolmcox.org.
Please pass the link on, subscribe, leave a review.
Keep calm and carry on teaching.
God bless, Malcolm
---