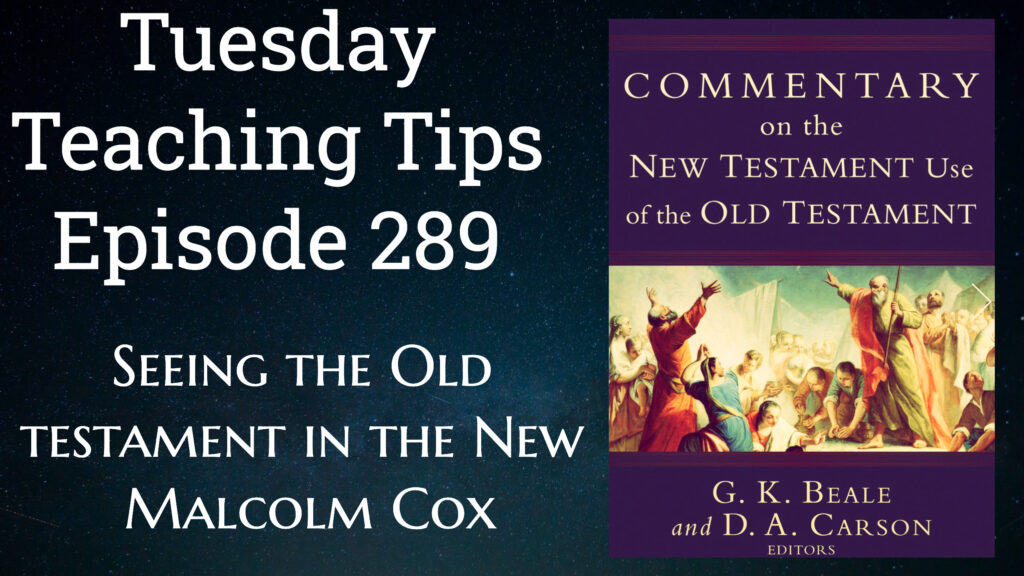 Introduction
A helpful commentary for understanding the Old Testament in the New:
https://www.amazon.co.uk/Commentary-New-Testament-Use-Old/dp/0801026938/ref=sr_1_2?crid=TMLPA3K7HOYT&keywords=commentary+on+the+old+testament+in+the+new+testament&qid=1673354121&sprefix=commentary+on+the+old+testament+in+the+new+testament%2Caps%2C49&sr=8-2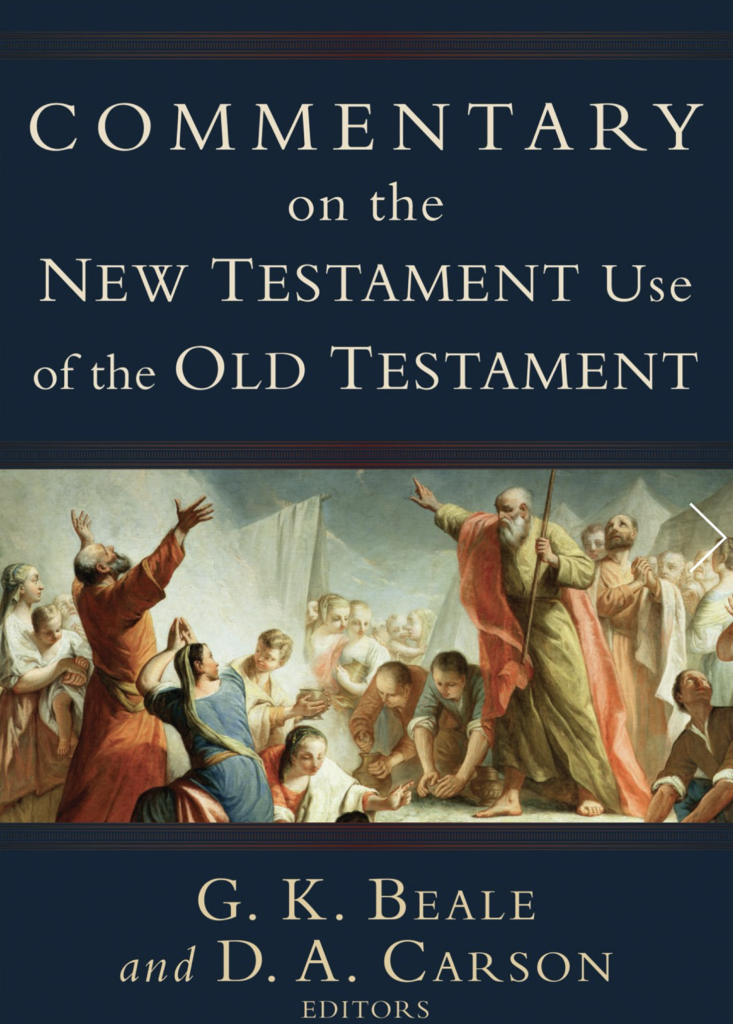 Two examples from one section of 1 Thessalonians chapter 4
"It is God's will that you should be sanctified: that you should avoid sexual immorality; that each of you should learn to control your own body in a way that is holy and honourable, not in passionate lust like the pagans, who do not know God; and that in this matter no one should wrong or take advantage of a brother or sister. The Lord will punish all those who commit such sins, as we told you and warned you before. For God did not call us to be impure, but to live a holy life. Therefore, anyone who rejects this instruction does not reject a human being but God, the very God who gives you his Holy Spirit." (1 Thessalonians 4:3–8 NIV11)
Emphasis on holiness
'sanctified' (v3), 'holy' (v4), 'holy' (v7) – emphasis in this section
This was how Israel was to stand out among the nations: Exod. 19:5–6 LXX; Deut 26:18-19 LXX; Lev. 11:44 LXX [cf. 11:45; 19:2; 20:7, 26; 22:32.
"Now if you obey me fully and keep my covenant, then out of all nations you will be my treasured possession. Although the whole earth is mine, you will be for me a kingdom of priests and a holy nation.' These are the words you are to speak to the Israelites."" (Exodus 19:5–6 NIV11)
Paul was clear on this as a Pharisee – 'the separated ones'.
2. Spirit in messianic age
Ezek. 36:25-27; 37:6, 14.
Link between Spirit's arrival and enabling obedience to God: Jer. 31:31–34 [38:31–34 LXX]; 32:40; 50:5; Isa. 55:3; 59:21).
""As for me, this is my covenant with them," says the LORD. "My Spirit, who is on you, will not depart from you, and my words that I have put in your mouth will always be on your lips, on the lips of your children and on the lips of their descendants—from this time on and forever," says the LORD." (Isaiah 59:21 NIV11)
Paradoxical and wondrous that Gentiles (not know God, not part of Covenant, given to sexual laxity) now have the Spirit promised to the people of God. They are main beneficiaries of Messianic age. Surprise, surprise!
"It seems clear, therefore, that Paul viewed the conversion of Gentiles at Thessalonica as a fulfilment of the eschatological promises made to Israel. The Thessalonian believers were no longer simply "Gentiles who do not know God"; now they were members of the renewed Israel, the covenant people of God." OT in NT
Conclusion
What resources do you use to make sure you don't read the NT rootless?
Why not sign up for the Old Testament Survey module: https://www.aimukandireland.com. Send me an email expressing interest if you cannot find what you need on the site.
Please add your comments on this week's topic. We learn best when we learn in community.
Do you have a question about teaching the Bible? Is it theological, technical, practical? Send me your questions or suggestions. Here's the email: malcolm@malcolmcox.org.
If you'd like a copy of my free eBook on spiritual disciplines, "How God grows His people", sign up at my website: http://www.malcolmcox.org.
Please pass the link on, subscribe, leave a review.
Keep calm and carry on teaching.
God bless, Malcolm