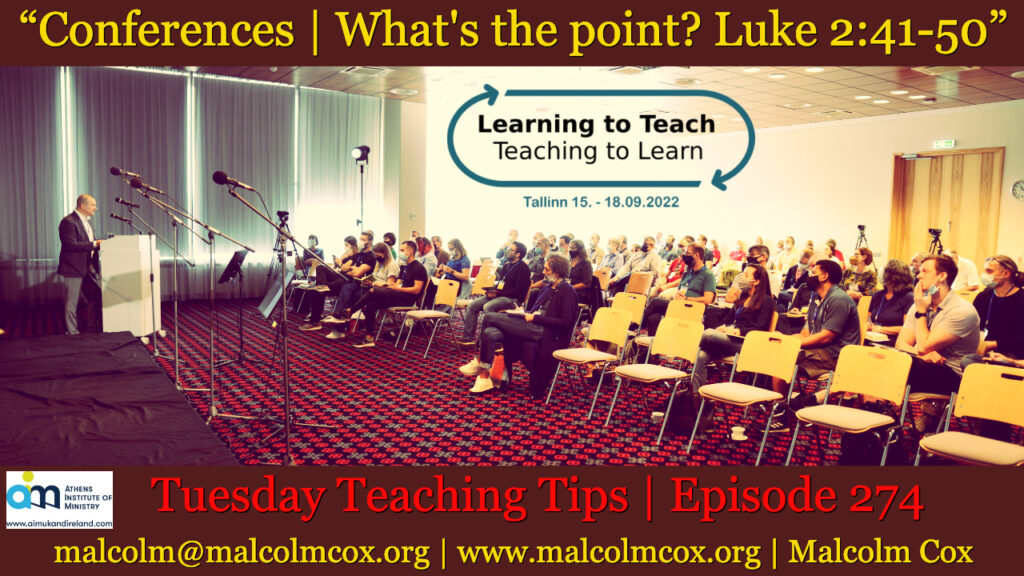 I am off to Tallinn on Thursday. The "Learning to teach, teaching to learn" conference runs from Thursday to Saturday. Do you attend conferences?

Let's consider the example of Jesus. In a sense he created his own conference – at the age of 12.

Luke 2:41-50

1. Jesus chooses the best over the good. He 'should' be considerate of his parents. But he chooses what is best (or, needed as he will put it to Martha later in Luke 10:38-42). He is prepared to be misunderstood and to unintentionally hurt those he loves in order to learn what he needs.
2. Jesus seizes the opportunity. Who knows when he will be in Jerusalem again? We do not know the quality of the teachers in Nazareth, but it is unlikely to have been as good as the teaching in Jerusalem. Jesus made the most of the opportunity to learn while he was in the capital city.
3. Youth is no barrier. He was not intimidated by his elders and those in authority.
4. Listening and asking. Jesus shows a healthy balance of deference and curiosity.
5. Opportunity overcame a lack of resource. We do not know where he stayed, slept, or how he ate.

Attending conferences is costly in many different ways.

– Your local ministry, friends or family might not understand
– You may not appear to have the resources
– You might think yourself too old
– You might offend people
– You will have to make sacrifices
– Your ignorance may be exposed

But, who knows how many opportunities like this you will ever have?

Please pray for me that I will speak in accordance with God's will as I teach on Haggai.


When I return from Tallinn I will record a report.

You can find out more about the conference here: https://tmc.krist.ee/. Most sessions will be live-streamed.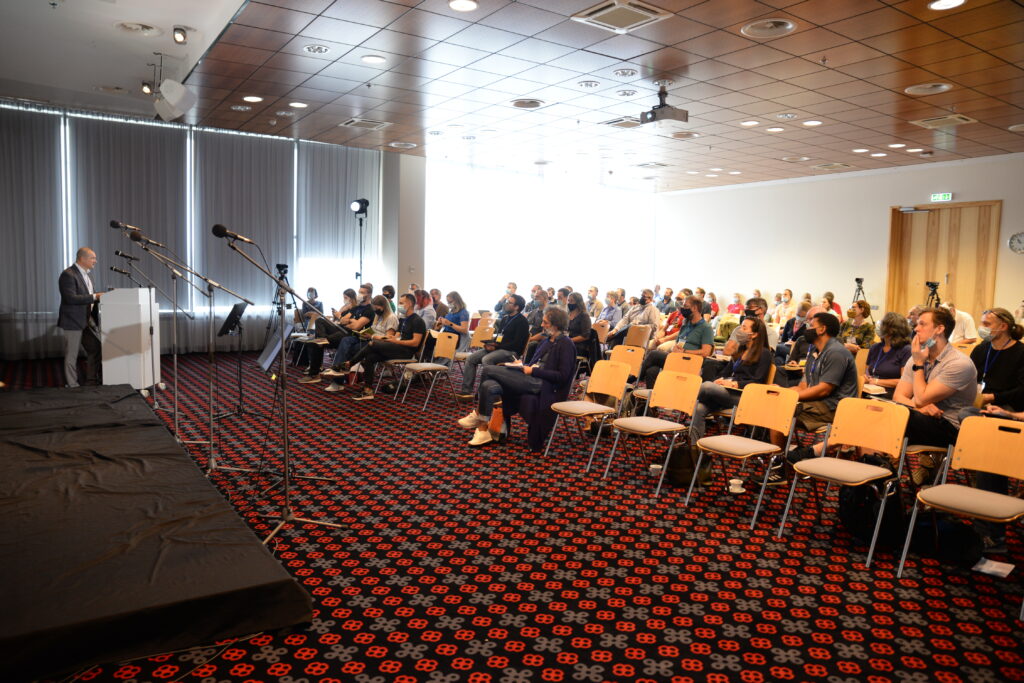 Please add your comments on this week's topic. We learn best when we learn in community.

Do you have a question about teaching the Bible? Is it theological, technical, practical? Send me your questions or suggestions. Here's the email: [malcolm@malcolmcox.org](mailto:malcolm@malcolmcox.org).

If you'd like a copy of my free eBook on spiritual disciplines, "How God grows His people", sign up at my website: http://[www.malcolmcox.org](http://www.malcolmcox.org/).

Please pass the link on, subscribe, leave a review.

"Worship the LORD with gladness; come before him with joyful songs." (Psalms 100:2 NIV11)

Keep calm and carry on teaching

God bless, Malcolm