"Class 1: An Introduction" | Malcolm Cox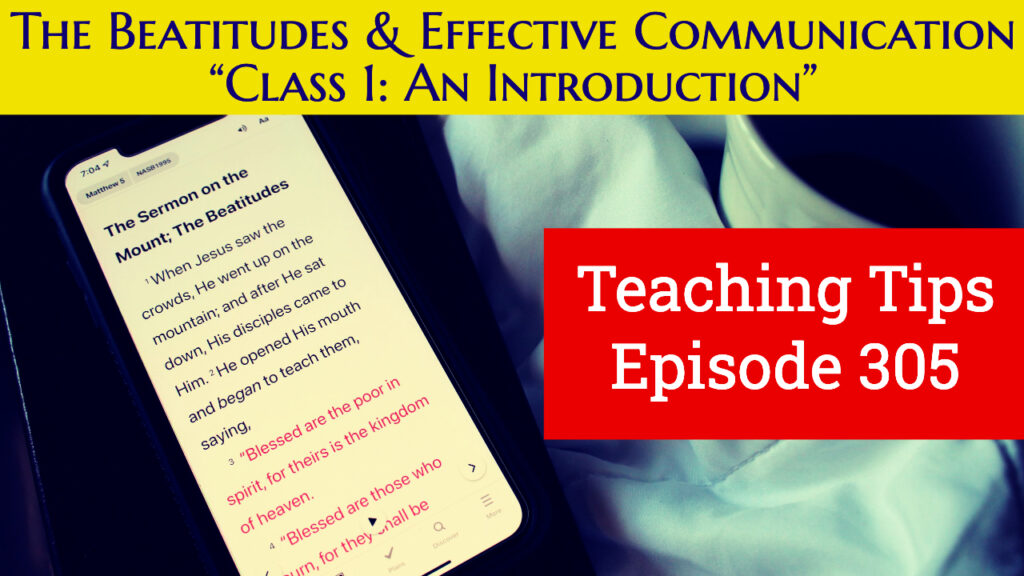 Introduction
What would it be like to preach and teach through the filter of the beatitudes? What would the impact be on us as speakers and our congregations as listeners?
My father runs a Bible study group during Lent. This year, it was focused on the beatitudes. One of the attendees wondered why many churches have the 10 Commandments on display but not the Beatitudes. I thought that was an excellent question. Then, in prayer this morning, mulling over this point, it came to me that the beatitudes are meant to shape who we are as kingdom citizens and how we preachers and teachers approach our preaching and teaching.
Therefore, I am beginning a new series with eight classes to follow this one based on each of the Beatitudes and how they might affect how we prepare and present God's Word.
Here they are:
"Blessed are the poor in spirit, for theirs is the kingdom of heaven.
Blessed are those who mourn, for they will be comforted.
Blessed are the meek, for they will inherit the earth.
Blessed are those who hunger and thirst for righteousness, for they will be filled.
Blessed are the merciful, for they will be shown mercy.
Blessed are the pure in heart, for they will see God.
Blessed are the peacemakers, for they will be called children of God.
Blessed are those who are persecuted because of righteousness, for theirs is the kingdom of heaven."

(Matthew 5:3–10 NIV11)
Next week we will get into the first Beatitude, but for today I'd like to reflect on two aspects of the beatitudes in a more general sense.
The beatitudes model excellent communication. They are concise, memorable, and filled with meaning. By emulating this style, preachers and teachers could make their messages more impactful and easier to remember for their audience.
The Beatitudes are not so 'religious' that they put off non-believers. They focus on virtues and attitudes that are universally valued and appreciated. Therefore, preaching in this style could appeal broadly and resonate with listeners who might not be inclined to listen to traditional religious teachings.
What kinds of questions does this bring to your mind regarding preaching and teaching? Why not pray over the beatitudes, asking God to reveal how they can flavour your speaking? If God reveals anything to you, please drop me a line.
Please add your comments on this week's topic. We learn best when we learn in community.
Do you have a question about teaching the Bible? Is it theological, technical, or practical? Send me your questions or suggestions. Here's the email: malcolm@malcolmcox.org.
If you'd like a copy of my free eBook on spiritual disciplines, "How God grows His people", sign up at my website: http://www.malcolmcox.org.
Please pass the link on, subscribe, and leave a review.
"Worship the LORD with gladness; come before him with joyful songs." (Psalms 100:2 NIV11)
God bless, Malcolm
---
Why not sign up for AIM: https://www.aimukandireland.com. Send me an email expressing interest if you cannot find what you need on the site.