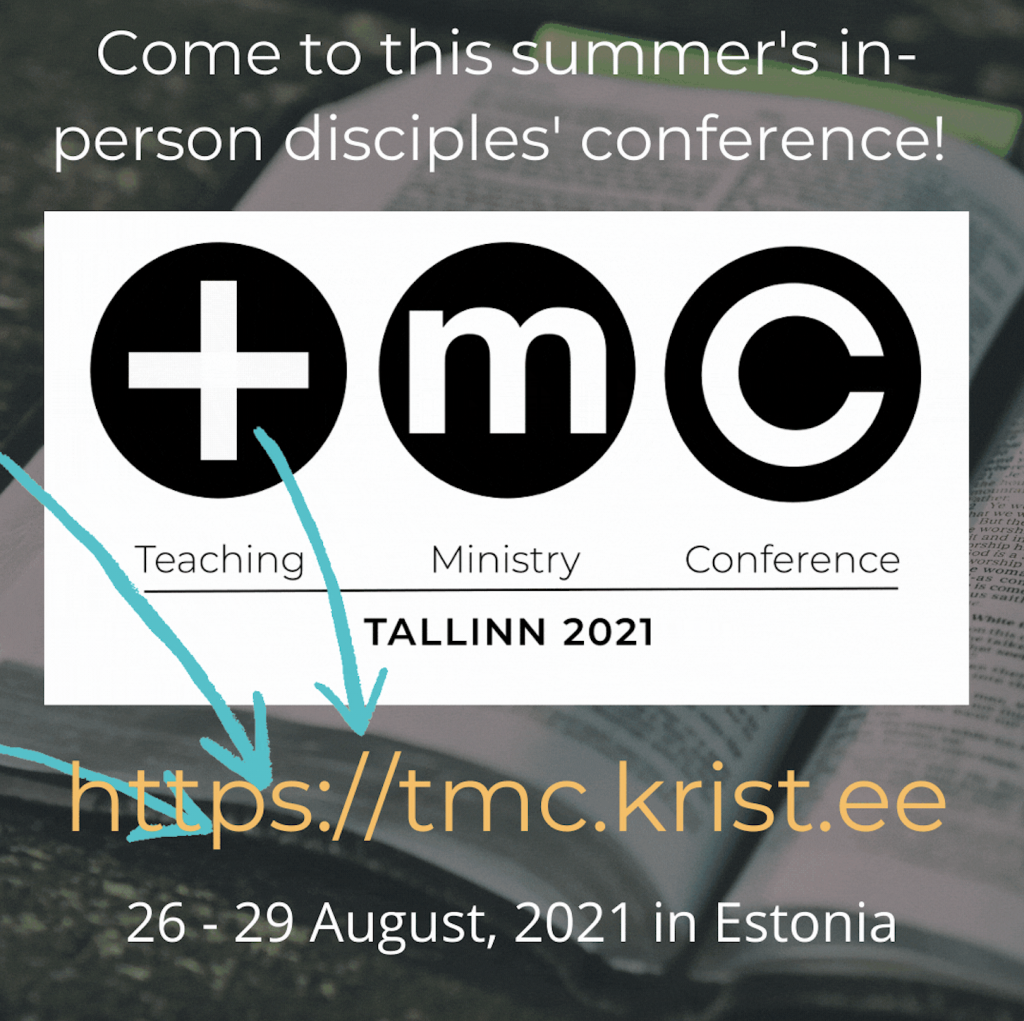 I've been asked to teach a class on Colossians chapter 2 at this conference. What an honour! Do you have any thoughts on the key components to include? I have 30 minutes.
Incidentally, why not consider attending yourself? And pray that COVID regulations will allow travel.
God bless, Malcolm
---
You are invited to an in-person Teaching Ministry Conference in Tallinn, Estonia this August which is open to ALL INTERESTED DISCIPLES.
If you love deep Bible teaching you will love this event. All are welcome.
For more information or to register please visit the website on the slide: https://tmc.krist.ee
Brought to you by the ICOC Teachers Service Team and the Tallinn, Estonia church of Christ