Tuesday Teaching Tips: Episode 223
5 Lesser-Known Public Speaking Rules Every Young Professional Needs To Know – Part 5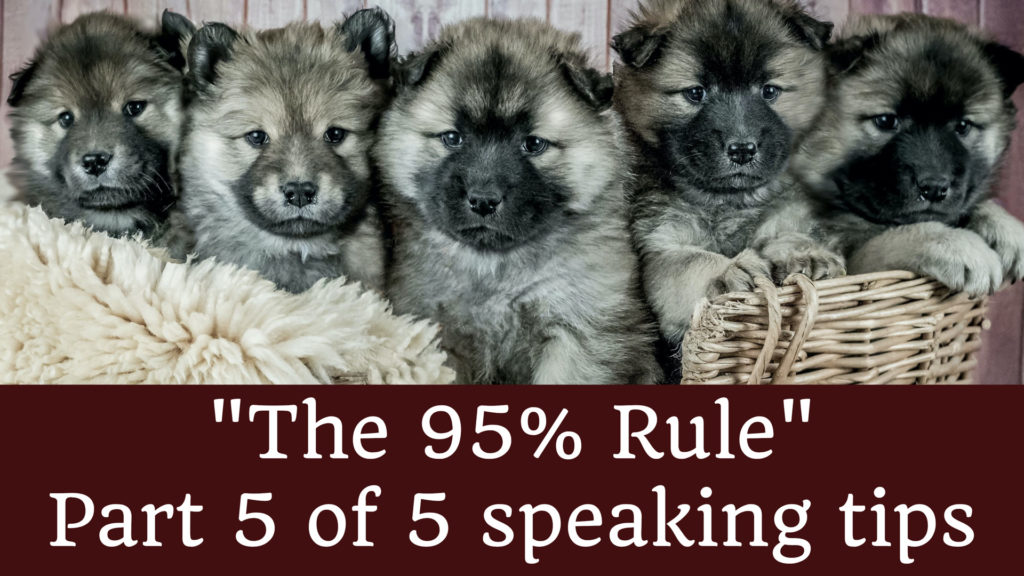 Intro
"Existing literature on the art of public speaking is extensive: ranging from preparation and confidence to body language and tonality, the list of 'golden rules' is abundant — but mechanical. The following five rules are lesser-known approaches to public speaking and will insert dynamism, nuance, and distinction to your communication toolbox." Forbes Magasine: Ali Shahbaz
Let's have a look at fifth of these 'lesser-known' approaches and see if it might help our preaching and teaching of God's word.
Remember the 95% rule
"..they end at a point that allows audiences to remain inquisitive. This 5% grants listeners the breathing room to satiate their imagination, fulfill their intrinsic tendency for exploration, and look forward to their next public speech."
"When they heard about the resurrection of the dead, some of them sneered, but others said, "We want to hear you again on this subject."" (Acts 17:32 NIV11)
One of our goals is to create curiosity. This will be compromised if we teach everything we have.
People learn best when they are in charge of their own learning
"On hearing this, Jesus said, "It is not the healthy who need a doctor, but the sick. But go and learn what this means: 'I desire mercy, not sacrifice.' For I have not come to call the righteous, but sinners."" (Matthew 9:12–13 NIV11)
Heuristic teaching style. We want to generate thinkers and explorers, not robots and automatons.
Conclusion
"At that, Paul left the Council. Some of the people became followers of Paul and believed. Among them was Dionysius, a member of the Areopagus, also a woman named Damaris, and a number of others." (Acts 17:33–34 NIV11)
Conviction comes when the seeker has sought for themselves, not been force-fed
Question: "What will you deliberately leave out of your next lesson?"
Please add your comments on this week's topic. We learn best when we learn in community.
Do you have a question about teaching the Bible? Is it theological, technical, practical? Send me your questions or suggestions. Here's the email: malcolm@malcolmcox.org.
If you'd like a copy of my free eBook on spiritual disciplines, "How God grows His people", sign up at my website: http://www.malcolmcox.org.
Please pass the link on, subscribe, leave a review.
"Worship the LORD with gladness; come before him with joyful songs." (Psalms 100:2 NIV11)
God bless, Malcolm
PS: You might also be interested in my book: "An elephant's swimming pool", a devotional look at the Gospel of John
Music: Purpose by Jonny Easton; https://youtube.com/channel/UCHJVYelCXpsV8P4EVWBgj0A Creative Commons Attribution license; Free Download / Stream: http://bit.ly/al-purpose; Music promoted by Audio Library https://youtu.be/TT2PftKt1P4